−
+
Table of Contents
Can You Drink Tap Water in Fresno?
Yes, Fresno's tap water is generally considered safe to drink as Fresno has no active health based violations of the Safe Drinking Water Act (SDWA) that we are aware of. Other factors such as lead piping in a home, or low levels of pollutants on immunocompromised individuals, should also be considered, however. To find more recent info we might have, you can check out our boil water notice page, the city's water provider website, or Fresno's local Twitter account.
According the EPA's ECHO database, from April 30, 2019 to June 30, 2022, Fresno's water utility, City of Fresno, had 0 violations of the Safe Drinking Water Act. For more details on the violations, please see our violation history section below. The last violation for Fresno was resolved on Dec. 31, 2016. This assessment is based on the City of Fresno water system, other water systems in the city may have different results.
While tap water that meets the EPA health guidelines generally won't make you sick to your stomach, it can still contain regulated and unregulated contaminants present in trace amounts that could potentially cause health issues over the long-run. These trace contaminants may also impact immunocompromised and vulnerable individuals.
The EPA is reviewing if it's current regulations around pollutant levels in tap water are strict enough, and the health dangers posed by unregulated pollutants, like PFAS.
Water Quality Report for Fresno Tap Water
The most recent publicly available numbers for measured contaminant levels in Fresno tap water are in its 2020 Water Quality Report. As you can see, there are levels which the EPA considers to be acceptable, but being below the maximum allowable level doesn't necessarily mean the water is healthy.
Lead in tap water, for example, is currently allowed at up to 15ppb by the EPA, but it has set the ideal goal for lead at zero. This highlights how meeting EPA standards doesn't necessarily mean local tap water is healthy.
EPA regulations continue to change as it evaluates the long term impacts of chemicals and updates drinking water acceptable levels. The rules around arsenic, as well as, lead and copper are currently being re-evaluated.
There are also a number of "emerging" contaminants that are not currently. For example, PFAS (Per- and polyfluoroalkyl substances), for which the EPA has issued a health advisory. PFAS are called "forever chemicals" since they tend not to break down in the environment or the human body and can accumulate over time.
We recommend looking at the contaminants present in Fresno's water quality reports, or getting your home's tap water tested to see if you should be filtering your water.
Fresno Tap Water Safe Drinking Water Act Violation History - Prior 10 Years
Below is a ten year history of violations for the water system named City of Fresno for Fresno in California. For more details please see the "What do these Violations Mean?" section below.
From Jan. 1, 2016 to Dec. 31, 2016, Fresno had 1 non-health based Safe Drinking Water Act violation with the violation category being Monitoring and Reporting, more specifically, the violation code was Monitoring, Regular which falls into the Chemicals rule code group, and the Inorganic Chemicals rule code family for the following contaminant code: Nitrate.
Is there Lead in Fresno Water?
Based on the EPA's ECHO Database, 90% of the samples taken from the Fresno water system, City of Fresno, between sample start date and sample end date, were at or below, 0.0 mg/L of lead in Fresno water. This is 0% of the 0.015 mg/L action level. This means 10% of the samples taken from Fresno contained more lead.
While Fresno water testing may have found 0.0 mg/L of lead in its water, that does not mean your water source has the same amount. The amount of lead in water in a city can vary greatly from neighborhood to neighborhood, or even building to building. Many buildings, particularly older ones, have lead pipes or service lines which can be a source of contamination. To find out if your home has lead, we recommend getting you water tested.
No amount of lead in water is healthy, only less dangerous. As lead accumulates in our bodies over time, even exposure to relatively small amounts can have negative health effects. For more information, please check out our Lead FAQ page.
Are there PFAS in Fresno Tap Water?
Currently, testing tap water for PFAS isn't mandated on a national level. We do have a list of military bases where there have been suspected or confirmed leaks. There appears to be at least one military base - Fresno Air Guard/Fresno TASMG - near Fresno with suspected leaks.
With many potential sources of PFAS in tap water across the US, the best information we currently have about which cities have PFAS in their water is this ewg map, which you can check to see if Fresno has been evaluated for yet.
Our stance is better safe than sorry, and that it makes sense to try to purify the tap water just in case.
Fresno SDWA Violation History Table - Prior 10 Years
Compliance Period
Status
Health-Based?
Category Code
Code
Rule Code
Contaminant Code
Rule Group Code
Rule Family Code
01/01/2016 - 12/31/2016
Resolved
No
Monitoring and Reporting

(MR)

Monitoring, Regular

(03)

Nitrates

(331)

Nitrate

(1040)

Chemicals

(300)

Inorganic Chemicals

(330)
What do these Violations Mean?
Safe Drinking Water Act Violations categories split into two groups, health based, and non-health based. Generally, health based violations are more serious, though non-health based violations can also be cause for concern.
Health Based Violations
Maximum contaminant levels (MCLs) - maximum allowed contaminant level was exceeded.
Maximum residual disinfectant levels (MRDLs) - maximum allowed disinfectant level was exceeded.
Other violations (Other) - the exact required process to reduce the amounts of contaminants in drinking water was not followed.
Non-Health Based Violations
Monitoring and reporting violations (MR, MON) - failure to conduct the required regular monitoring of drinking water quality, and/or to submit monitoring results on time.
Public notice violations (Other) - failure to immediately alert consumers if there is a serious problem with their drinking water that may pose a risk to public health.
Other violations (Other) - miscellaneous violations, such as failure to issue annual consumer confidence reports or maintain required records.
SDWA Table Key
Field
Description
Compliance Period
Dates of the compliance period.
Status
Current status of the violation.

Resolved - The violation has at least one resolving enforcement action. In SDWIS, this indicates that either the system has returned to compliance from the violation, the rule that was violated was no longer applicable, or no further action was needed.
Archived - The violation is not Resolved, but is more than five years past its compliance period end date. In keeping with the Enforcement Response Policy, the violation no longer contributes to the public water system's overall compliance status. Unresolved violations are also marked as Archived when a system ceases operations (becomes inactive).
Addressed - The violation is not Resolved or Archived, and is addressed by one or more formal enforcement actions.
Unaddressed - The violation is not Resolved or Archived, and has not been addressed by formal enforcement.

show details

Health-Based?
Whether the violation is health based.
Category Code

The category of violation that is reported.

TT - Treatment Technique Violation
MRDL - Maximum Residual Disinfectant Level
Other - Other Violation
MCL - Maximum Contaminant Level Violation
MR - Monitoring and Reporting
MON - Monitoring Violation
RPT - Reporting Violation

show details

Code
A full description of violation codes can be accessed in the SDWA_REF_CODE_VALUES (CSV) table.
Contaminant Code
A code value that represents a contaminant for which a public water system has incurred a violation of a primary drinking water regulation.
Rule Code
Code for a National Drinking Water rule.

110 - Total Coliform Rule
121 - Surface Water Treatment Rule
122 - Long Term 1 Enhanced Surface Water Treatment Rule
123 - Long Term 2 Enhanced Surface Water Treatment Rule
130 - Filter Backwash Rule
140 - Ground Water Rule
210 - Stage 1 Disinfectants and Disinfection Byproducts Rule
220 - Stage 2 Disinfectants and Disinfection Byproducts Rule
230 - Total Trihalomethanes
310 - Volatile Organic Chemicals
331 - Nitrates
332 - Arsenic
333 - Inorganic Chemicals
320 - Synthetic Organic Chemicals
340 - Radionuclides
350 - Lead and Copper Rule
410 - Public Notice Rule
420 - Consumer Confidence Rule
430 - Miscellaneous
500 - Not Regulated
111 - Revised Total Coliform Rule

show details

Rule Group Code
Code that uniquely identifies a rule group.

120 - Surface Water Treatment Rules
130 - Filter Backwash Rule
140 - Groundwater Rule
210 - Stage 1 Disinfectants and Disinfection Byproducts Rule
220 - Stage 2 Disinfectants and Disinfection Byproducts Rule
230 - Total Trihalomethanes
310 - Volatile Organic Chemicals
320 - Synthetic Organic Chemicals
330 - Inorganic Chemicals
340 - Radionuclides
350 - Lead and Copper Rule
400 - Other
500 - Not Regulated
110 - Total Coliform Rules
410 - Public Notice Rule
420 - Consumer Confidence Rule
430 - Miscellaneous

show details

Rule Family Code
Code for rule family.

100 - Microbials
200 - Disinfectants and Disinfection Byproducts Rule
300 - Chemicals
400 - Other
500 - Not Regulated

show details
For more clarification please visit the EPA's data dictionary.
Fresno Water - Frequently Asked Questions
HOW DO I CONTACT FRESNO CUSTOMER SERVICE?
To contact customer service for the Fresno water provider, City of Fresno, please use the information below.
By Phone:
559-621-5314
By Email:
bud.tickel@fresno.gov
By Mail:
1910 EAST UNIVERSITY AVE.
FRESNO, CA, 93703
HOW TO PAY BILL FOR CITY OF FRESNO
HOW TO START & STOP FRESNO WATER SERVICE
Starting Your Service
Moving to a new house or apartment in Fresno means you will often need to put the water in your name with City of Fresno. In order to put the water in your name, please click the link to the start service form below. Start service requests for water bills typically take two business days.
Want to create a new account?
Leaving your house or apartment in Fresno means you will likely need to take your name off of the water bill with City of Fresno. In order to take your name off the water bill, please click the link to the stop service form below. Stop service for water bills requests typically take two business days.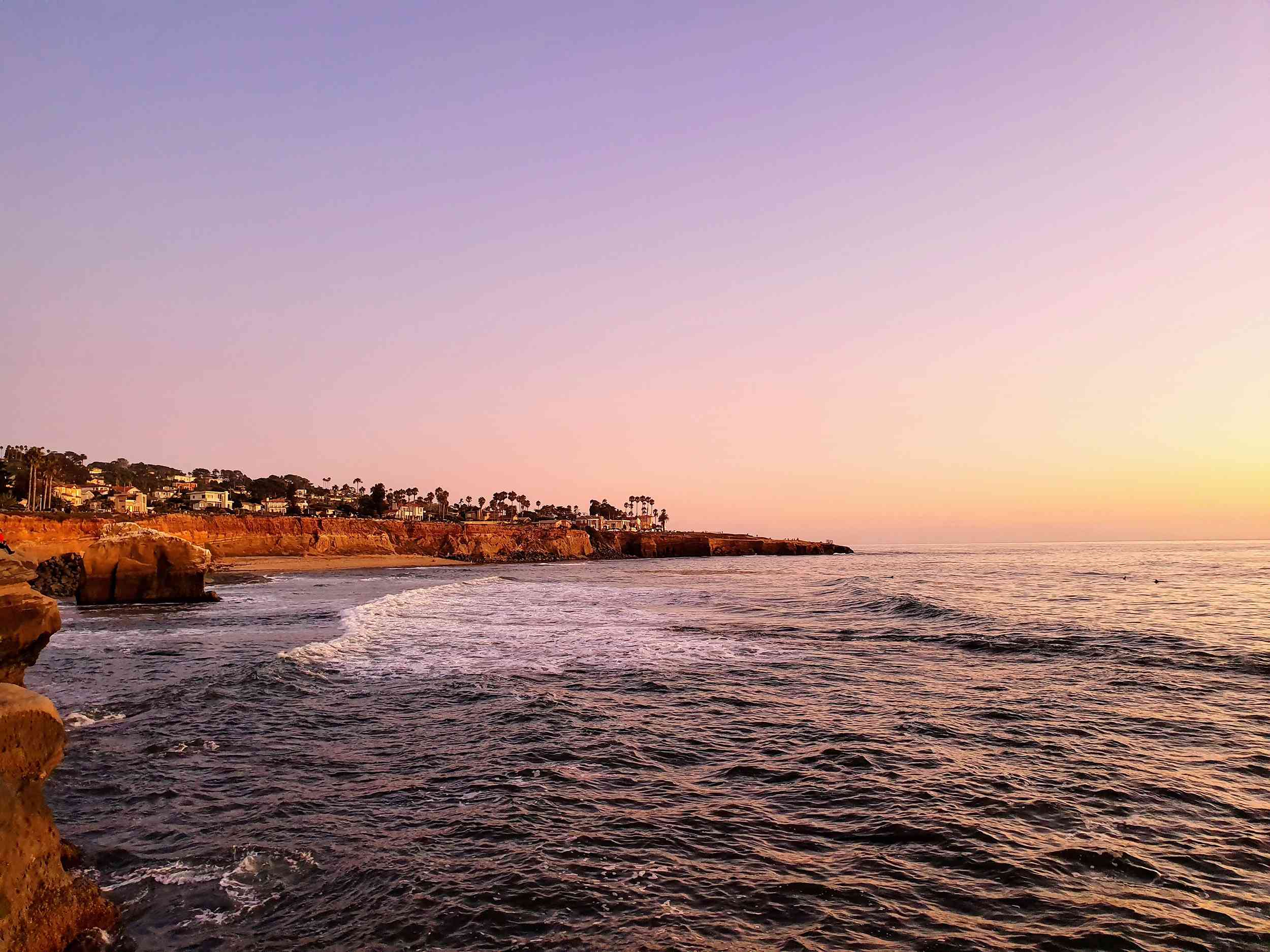 The estimated price of bottled water
USER SUBMITTED RATINGS
Fresno tap water
Drinking Water Pollution and Inaccessibility

63% High

Water Pollution

80% Very High

Drinking Water Quality and Accessibility

37% Low

Water Quality

20% Low
The above data is comprised of subjective, user submitted opinions about the water quality and pollution in Fresno, measured on a scale from 0% (lowest) to 100% (highest).
Contaminants
---
City of Fresno
EWG's drinking water quality report shows results of tests conducted by the water utility and provided to the Environmental Working Group by the California State Water Resources Control Board, as well as information from the U.S. EPA Enforcement and Compliance History database (ECHO). For the latest quarter assessed by the U.S. EPA (January 2019 - March 2019), tap water provided by this water utility was in compliance with federal health-based drinking water standards.
Utility details
Serves:

522352

Data available:

2012-2017

Data Source:

Surface water

Total:

40
Contaminants That Exceed Guidelines
1%2C2%2C3-Trichloropropane
1%2C2-Dibromo-3-chloropropane (DBCP)
Arsenic
Bromodichloromethane
Chromium (hexavalent)
Nitrate
Nitrate and nitrite
Tetrachloroethylene (perchloroethylene)
Total trihalomethanes (TTHMs)
Trichloroethylene
Uranium
Other Detected Contaminants
1%2C1-Dichloroethylene
1%2C4-Dioxane
4-Androstene-3%2C17-dione
Aluminum
Barium
Bromochloromethane
Bromoform
Chlorate
Chlorodifluoromethane
Chloroform
Chromium (total)
cis-1%2C2-Dichloroethylene
Dibromoacetic acid
Dibromochloromethane
Dichloroacetic acid
Dichlorodifluoromethane
Ethinyl estradiol
Ethylene dibromide
Fluoride
Haloacetic acids (HAA5)
Manganese
Molybdenum
Perchlorate
Radium%2C combined (-226 & -228)
Strontium
tert-Butyl alcohol
Testosterone
Trichloroacetic acid
Vanadium
Reminder
Always take extra precautions, the water may be safe to drink when it leaves the sewage treatment plant but it may pick up pollutants during its way to your tap. We advise that you ask locals or hotel staff about the water quality. Also, note that different cities have different water mineral contents.
Sources and Resources
Sources Cited
Additional Resources
Fresno Tap Water
Fresno Tap Water is produced by the City of Fresno in the State of California. Fresno is located in what is known as the Fresno County area, which is in the central part of the state. This city is a little over two hundred miles east of Sacramento and about three hundred miles north of San Francisco. In this area, there are many towns and cities that produce their own water, but Fresno Tap Water is the main source of water for the city and county. If you live here, you need to take care of your tap water filter because the water that comes into your home may be much more contaminated than you realize.
There are many people that are surprised when they find out that the water that comes into their homes contains a number of chemicals and contaminants. The fact is that the water treatment facilities in the region do not screen for these levels of contaminants very well, so the water that you receive each day could potentially harm you. It is important for you to have a good water filter installed in order to protect yourself. When you use a water filter at home, you can immediately remove any potential threat to your health, such as microscopic bacteria that may be floating around in your water. You will also be able to remove many of the synthetic materials that have been found in tap water in the past.
By using a high-quality water filter at home, you will be able to enjoy clean and pure water all day long, every day. Water filters are not only effective means of helping you remove any potential threat to your health, but they are also very useful for reducing the number of pollutants in the air that you breathe. If you are tired of feeling sick to your stomach every time you turn on your tap, you should invest in a good water purification system. You will be glad you did.
Fresno Drinking Water
There has been a lot of discussion in Fresno, California about their contaminated drinking water. Many people are wondering how they can protect themselves and their families from the risks posed by unscreened drinking water. The rumors are that Chlorine is in the tap water, but this is untrue. There is no Chlorine in Fresno drinking water, and it's been proven that there is no danger to your health whatsoever. That's because the whole thing started in the Big Y and the big cities surrounding it.
What happened was that after World War II a man by the name of Larry Waite installed a desalination plant on his property. Before he did he needed to get a special permit, but he never had to get that before the plant was up and running. It was good for farming and working at the plant, but when it came to actually use the water coming in it was very poor quality. People here got sick from drinking this tap water, and it was causing a whole lot of problems for people who could afford it. So he had to build a desalination plant to turn all the water around and make it healthy again.
When he was installing the plant, he didn't realize that there were other things that should have been done with the water, and that's when he really messed up big time. Fresno and the surrounding cities were told that they were safe to drink water from this plant. And even after people got sick from the tap water, they still sent the samples out to testing laboratories and were told that it was okay to drink, but not to be used for cooking purposes. This was extremely dangerous to the people living around Fresno and nearby cities. It is because of this contamination that most of those who have tested positive for Cancer has died, as well as many children.
Fresno Water Quality
Fresno has some great water. The first thing that you must know is that all of Fresno's water is treated before it goes to your faucet. This treatment comes from the local Consolidated Bureau of irrigation, and it works great. In fact, if you look at the website for Fresno City, you will find a detailed list of all of the types of water that Fresno gets, and you can see the data for yourself. This is an excellent way to be able to understand what type of water your home will receive because the report will also tell you the quality.
As far as this type of information goes, it is available for free on the city's website. If you want more specific information, you can call the water office or contact the city council. Either way, you won't be wasting your time or money. What if you absolutely hate the water that Fresno offers? This is also something that you can test for yourself. Just do a simple search on Google for a Fresno water quality report, and you will find several websites that you can go to for more information.
There are many different places to test the quality of your local water in Fresno. There are websites, and there are phone numbers. Whatever you do, don't pay for a Fresno water report unless you need one. Many people, consider this to be a necessity because they want to make sure that their water is clean and safe for their family. Take control of your local water by finding out which companies have the best rates, and then take action.
Fresno Water
There is a huge problem with Fresno water, and this is only getting worse. The city of Fresno has many problems with its drinking water, but none of them seem to be the fault of the local water treatment plant. This is because they are very old and not modernized like those in other areas of the country. Fresno's water supply is being pulled from the aquifer around their reservoir and distributed to various cities via truck haulers because the city simply does not have the capacity to treat its own water.
This means that the people of Fresno have to drink contaminated tap water, or go to the store and buy it, which will also have harmful contaminants in it. One of the things that Fresno gets its water from is what is known as a brown river. This is a dirty river that washes through the entire city. When you get to the coast you will find that it has been treated to make it safe for outdoor use, but the brown river is still being distributed throughout the city. This means that whenever someone in Fresno, CA drinks tap water, they are putting themselves at risk for contracting waterborne diseases.
This is why it is extremely important that all residents are tested for disease-causing bacteria every year, by a private lab. This way they can ensure that they and their families are protected from these types of contaminants. If you live in Fresno, CA, you need to take the time to test your own water and ensure that the water that you and your family are drinking is healthy.
Fresno Water Treatment
If you are worried about the quality of drinking water in your home or office, then you should look into Fresno water treatment. This long-standing and highly regarded municipal water delivery system has treated more than thirteen million gallons of water since its installation in 1917. The city is served by more than a dozen water treatment plants including three different pumping stations that are able to pump the city's water to all of its water-using departments and facilities. If you have a faucet or even a shower, chances are it has been treated by Fresno's water treatment plant.
Fresno's water treatment plant processes all of the water that makes it into the city's taps. Unlike some water treatment plants that use chlorine as a main ingredient in the disinfection process, Fresno's uses a different type of treatment called chlorination. Using chlorine to kill bacteria in the water and protect plants from algae is the process used by all of the water-distribution companies as well as the water treatment plants throughout the city. Chlorination is not only used in the water distribution system, but it is also used to make the waters taste better and to keep them safe for consumption by people who consume them.
Fresno water treatment uses a two-step process to kill germs and bacteria in the water. First, a low level of chlorine is introduced into the water. This will effectively kill any living bacteria in the water, as well as any microorganisms that might be able to survive the chlorine's disinfection process. After this process has been completed, a second, higher level of chlorine is added to the water, to disinfect it once again.
Fresno Drinking Water Standards
If you are looking for a good place to get drinking water that is of the highest quality, Fresno might just be the place you want to look. The city of Fresno is situated in the San Joaquin Valley, which is one of the largest agricultural producing areas in California. Fresno has many large-scale farmers and businesses operating here, making sure that their drinking water meets certain national guidelines. Over the past ten-plus years, the city of Fresno has continually had to deal with testing levels of different contaminants of water that it produces, because none of the local treatment plants were capable of meeting the standards set by the EPA.
In 2021, the entire city had to shut down drinking water production facilities for a period of time because they did not meet drinking water standards. In that time, Fresno was fined a tremendous amount by the state of California, because despite requesting additional testing, the state did not receive any additional testing data. This is one of the largest fines that the state of California has ever had to pay for failing to test. Even though they got the initial fine, the amount of money that was docked from their revenues was more than what the city was expecting. They had to come up with the money to cover the costs of the damages that they caused their customers, and in some cases, those damages were in excess of one hundred thousand dollars.
Recently, the city of Fresno has decided to once again implement high-quality standards for their drinking water. They have signed an agreement with the EPA to once again provide state testing to local agencies and also to the people who purchase municipal water in the area. This is a step in the right direction, as, over the last ten years, Fresno was one of the twenty percent of communities in the country that did not meet the drinking water standard. Hopefully, the new agreement that the city is making will do more to ensure that Fresno once again has high-quality municipal water.
Fresno Source of Water
Fresno is a city that is located in what is known as the Fresno County area in southern California. Fresno is a very popular place to live for a number of reasons. First of all, it is an active community in the area with many different types of entertainment including professional baseball teams like the Fresno Ports. Secondly, the city has a large amount of investment into its water supply and sewage treatment plants, so that it does not have much of a problem with pollution. The city is also one of the very few places within the greater Fresno area that are actually allowed to grow beyond the urban core.
The economy in Fresno is also quite strong. There are many businesses both locally and nationally that have been set up in or around Fresno over the last twenty years or so. These include such well-known companies as AT&T, Microsoft, Alcoa, Prudential, Sunbeam, Costco, and Chobani. In addition, there are lots of job opportunities for jobs such as teachers, firefighters, police officers, and those in sales and marketing. This means that the city does have some of the best employment prospects in the state of California.
One reason why Fresno is such a nice place to live is that it is very environmentally friendly. Most of the sewage treatment in the city is powered by solar energy, which cuts down on the need for outside sources of power. It also helps to reduce the amount of nitrogen and phosphorous that are put into the groundwater. All in all, the benefits of living in this area are numerous.
Fresno Water Contaminants
This article is about the latest case of Fresno water contamination with a contaminant that's causing people to get sick. What I found out, is that the town government ordered an emergency meeting for all residents on Thursday night, to give them time until the end of the week to find out what's going on. Since this is Fresno, which is located right in the heart of California, I was curious to know what their plan was going to be, before the meeting even started. Well, it looks like Fresno water treatment has finally gotten the "outbreak".
The Fresno City Manager, Lee Benes, said during the meeting that he expected to have a public hearing on Friday afternoon, to get the public's voice involved with what he calls an urgent issue. He hopes to have the city take care of all residents' concerns this week, before winter sets in and turns everything into hell on earth for the city. He also mentioned that he may have to increase water rates. These increases will likely come into effect on February 1st.
If you live or work in Fresno, and are worried about the quality of your drinking water, you need to call your local water treatment plant. They are licensed to treat all forms of water within Fresno County. If you find that your water supply is contaminated, you can either pay a one-time affordable rate, or you can have a pre-payment taken out of your water bill so that you're never billed. This way you won't have to worry about the large increase in your water bill when the pipes are filled with all sorts of harmful contaminants. You will also be able to protect your family and pets from living with long-term health consequences, caused by untreated tap water.