−
+
Table of Contents
Can You Drink Tap Water in Elk Grove?
Yes, Elk Grove's tap water is generally considered safe to drink as Elk Grove has no active health based violations of the Safe Drinking Water Act (SDWA) that we are aware of. Other factors such as lead piping in a home, or low levels of pollutants on immunocompromised individuals, should also be considered, however. To find more recent info we might have, you can check out our boil water notice page or the city's water provider website.
According the EPA's ECHO database, from April 30, 2019 to June 30, 2022, Elk Grove's water utility, Elk Grove Water Service, had 0 violations of the Safe Drinking Water Act. For more details on the violations, please see our violation history section below. This assessment is based on the Elk Grove Water Service water system, other water systems in the city may have different results.
While tap water that meets the EPA health guidelines generally won't make you sick to your stomach, it can still contain regulated and unregulated contaminants present in trace amounts that could potentially cause health issues over the long-run. These trace contaminants may also impact immunocompromised and vulnerable individuals.
The EPA is reviewing if it's current regulations around pollutant levels in tap water are strict enough, and the health dangers posed by unregulated pollutants, like PFAS.
Elk Grove Tap Water Safe Drinking Water Act Violation History - Prior 10 Years
Below is a ten year history of violations for the water system named Elk Grove Water Service for Elk Grove in California. For more details please see the "What do these Violations Mean?" section below.
Is there Lead in Elk Grove Water?
Based on the EPA's ECHO Database, 90% of the samples taken from the Elk Grove water system, Elk Grove Water Service, between sample start date and sample end date, were at or below, 0.0 mg/L of lead in Elk Grove water. This is 0% of the 0.015 mg/L action level. This means 10% of the samples taken from Elk Grove contained more lead.
While Elk Grove water testing may have found 0.0 mg/L of lead in its water, that does not mean your water source has the same amount. The amount of lead in water in a city can vary greatly from neighborhood to neighborhood, or even building to building. Many buildings, particularly older ones, have lead pipes or service lines which can be a source of contamination. To find out if your home has lead, we recommend getting you water tested.
No amount of lead in water is healthy, only less dangerous. As lead accumulates in our bodies over time, even exposure to relatively small amounts can have negative health effects. For more information, please check out our Lead FAQ page.
Are there PFAS in Elk Grove Tap Water?
Currently, testing tap water for PFAS isn't mandated on a national level. We do have a list of military bases where there have been suspected or confirmed leaks. There appears to be at least one military base - SACRAMENTO ARMY DEPOT - near Elk Grove with suspected leaks.
With many potential sources of PFAS in tap water across the US, the best information we currently have about which cities have PFAS in their water is this ewg map, which you can check to see if Elk Grove has been evaluated for yet.
Our stance is better safe than sorry, and that it makes sense to try to purify the tap water just in case.
What do these Violations Mean?
Safe Drinking Water Act Violations categories split into two groups, health based, and non-health based. Generally, health based violations are more serious, though non-health based violations can also be cause for concern.
Health Based Violations
Maximum contaminant levels (MCLs) - maximum allowed contaminant level was exceeded.
Maximum residual disinfectant levels (MRDLs) - maximum allowed disinfectant level was exceeded.
Other violations (Other) - the exact required process to reduce the amounts of contaminants in drinking water was not followed.
Non-Health Based Violations
Monitoring and reporting violations (MR, MON) - failure to conduct the required regular monitoring of drinking water quality, and/or to submit monitoring results on time.
Public notice violations (Other) - failure to immediately alert consumers if there is a serious problem with their drinking water that may pose a risk to public health.
Other violations (Other) - miscellaneous violations, such as failure to issue annual consumer confidence reports or maintain required records.
SDWA Table Key
Field
Description
Compliance Period
Dates of the compliance period.
Status
Current status of the violation.

Resolved - The violation has at least one resolving enforcement action. In SDWIS, this indicates that either the system has returned to compliance from the violation, the rule that was violated was no longer applicable, or no further action was needed.
Archived - The violation is not Resolved, but is more than five years past its compliance period end date. In keeping with the Enforcement Response Policy, the violation no longer contributes to the public water system's overall compliance status. Unresolved violations are also marked as Archived when a system ceases operations (becomes inactive).
Addressed - The violation is not Resolved or Archived, and is addressed by one or more formal enforcement actions.
Unaddressed - The violation is not Resolved or Archived, and has not been addressed by formal enforcement.

show details

Health-Based?
Whether the violation is health based.
Category Code

The category of violation that is reported.

TT - Treatment Technique Violation
MRDL - Maximum Residual Disinfectant Level
Other - Other Violation
MCL - Maximum Contaminant Level Violation
MR - Monitoring and Reporting
MON - Monitoring Violation
RPT - Reporting Violation

show details

Code
A full description of violation codes can be accessed in the SDWA_REF_CODE_VALUES (CSV) table.
Contaminant Code
A code value that represents a contaminant for which a public water system has incurred a violation of a primary drinking water regulation.
Rule Code
Code for a National Drinking Water rule.

110 - Total Coliform Rule
121 - Surface Water Treatment Rule
122 - Long Term 1 Enhanced Surface Water Treatment Rule
123 - Long Term 2 Enhanced Surface Water Treatment Rule
130 - Filter Backwash Rule
140 - Ground Water Rule
210 - Stage 1 Disinfectants and Disinfection Byproducts Rule
220 - Stage 2 Disinfectants and Disinfection Byproducts Rule
230 - Total Trihalomethanes
310 - Volatile Organic Chemicals
331 - Nitrates
332 - Arsenic
333 - Inorganic Chemicals
320 - Synthetic Organic Chemicals
340 - Radionuclides
350 - Lead and Copper Rule
410 - Public Notice Rule
420 - Consumer Confidence Rule
430 - Miscellaneous
500 - Not Regulated
111 - Revised Total Coliform Rule

show details

Rule Group Code
Code that uniquely identifies a rule group.

120 - Surface Water Treatment Rules
130 - Filter Backwash Rule
140 - Groundwater Rule
210 - Stage 1 Disinfectants and Disinfection Byproducts Rule
220 - Stage 2 Disinfectants and Disinfection Byproducts Rule
230 - Total Trihalomethanes
310 - Volatile Organic Chemicals
320 - Synthetic Organic Chemicals
330 - Inorganic Chemicals
340 - Radionuclides
350 - Lead and Copper Rule
400 - Other
500 - Not Regulated
110 - Total Coliform Rules
410 - Public Notice Rule
420 - Consumer Confidence Rule
430 - Miscellaneous

show details

Rule Family Code
Code for rule family.

100 - Microbials
200 - Disinfectants and Disinfection Byproducts Rule
300 - Chemicals
400 - Other
500 - Not Regulated

show details
For more clarification please visit the EPA's data dictionary.
Elk Grove Water - Frequently Asked Questions
HOW DO I CONTACT ELK GROVE CUSTOMER SERVICE?
To contact customer service for the Elk Grove water provider, Elk Grove Water Service, please use the information below.
By Phone:
916-685-3556
By Email:
bkamilos@egwd.org
By Mail:
9257 ELK GROVE BLVD.
ELK GROVE, CA, 95624
HOW TO PAY BILL FOR ELK GROVE WATER SERVICE
HOW TO START & STOP ELK GROVE WATER SERVICE
Starting Your Service
Moving to a new house or apartment in Elk Grove means you will often need to put the water in your name with Elk Grove Water Service. In order to put the water in your name, please click the link to the start service form below. Start service requests for water bills typically take two business days.
Want to create a new account?
Leaving your house or apartment in Elk Grove means you will likely need to take your name off of the water bill with Elk Grove Water Service. In order to take your name off the water bill, please click the link to the stop service form below. Stop service for water bills requests typically take two business days.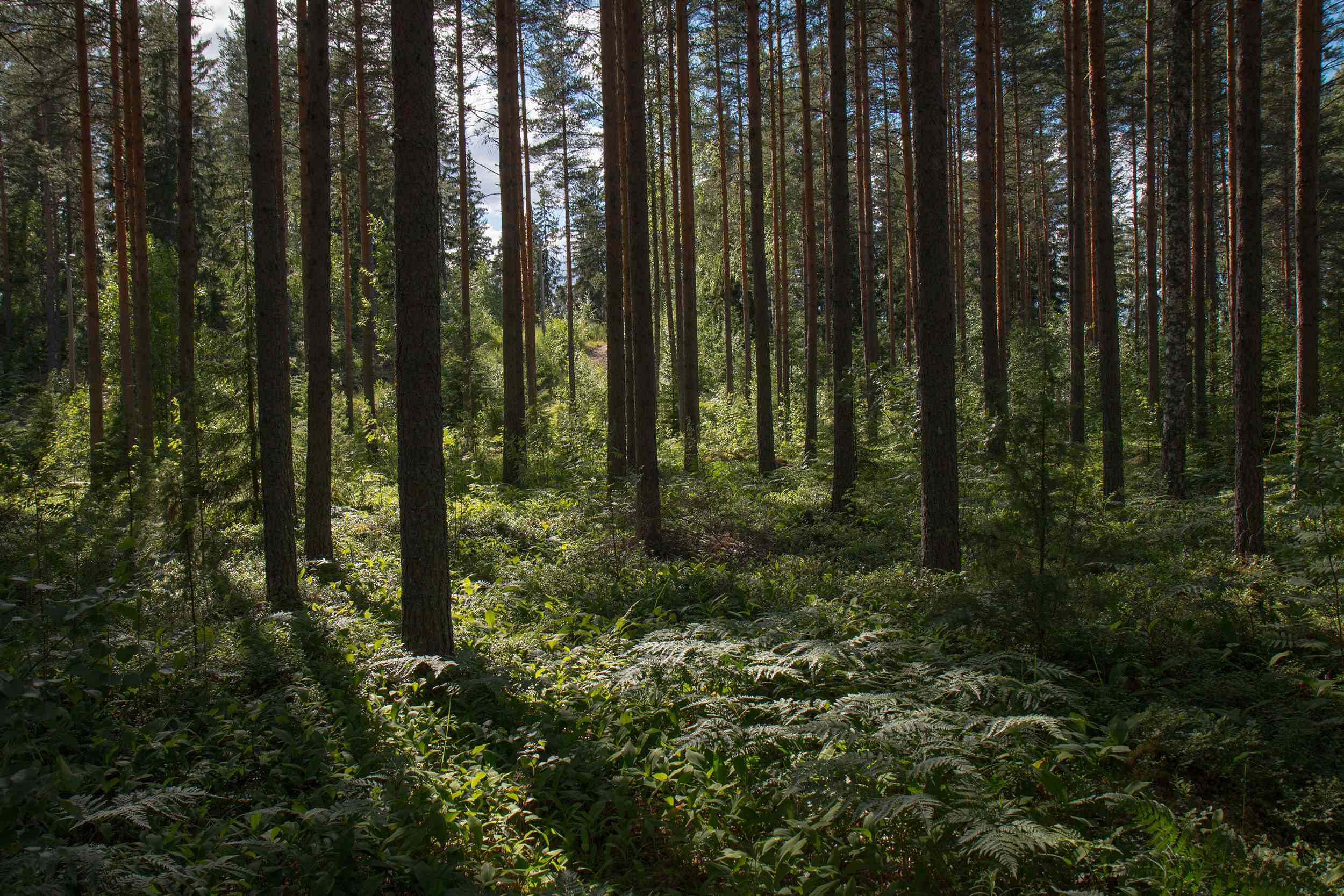 The estimated price of bottled water
USER SUBMITTED RATINGS
Elk Grove tap water
Drinking Water Pollution and Inaccessibility

30% Low

Water Pollution

41% Moderate

Drinking Water Quality and Accessibility

70% High

Water Quality

59% Moderate
The above data is comprised of subjective, user submitted opinions about the water quality and pollution in Elk Grove, measured on a scale from 0% (lowest) to 100% (highest).
Contaminants
---
Elk Grove Water Service
EWG's drinking water quality report shows results of tests conducted by the water utility and provided to the Environmental Working Group by the California State Water Resources Control Board, as well as information from the U.S. EPA Enforcement and Compliance History database (ECHO). For the latest quarter assessed by the U.S. EPA (January 2019 - March 2019), tap water provided by this water utility was in compliance with federal health-based drinking water standards.
Utility details
Serves:

40461

Data available:

2012-2017

Data Source:

Groundwater

Total:

20
Contaminants That Exceed Guidelines
Arsenic
Chloroform
Chromium (hexavalent)
Nitrate
Nitrate and nitrite
Radium%2C combined (-226 & -228)
Radon
Total trihalomethanes (TTHMs)
Other Detected Contaminants
Barium
Chlorate
Chlorodifluoromethane
Fluoride
Haloacetic acids (HAA5)
Manganese
Methyl ethyl ketone
Molybdenum
Strontium
Toluene
Uranium
Vanadium
Reminder
Always take extra precautions, the water may be safe to drink when it leaves the sewage treatment plant but it may pick up pollutants during its way to your tap. We advise that you ask locals or hotel staff about the water quality. Also, note that different cities have different water mineral contents.
Sources and Resources
Sources Cited
Additional Resources
Elk Grove Tap Water
The City of Elk Grove, California, has a long history of using its city water supply to give away bottled water and sell it at the local market. There is a long line of companies that produce this type of product, but one company comes out top in most consumer polls. The Elkskin Company produces a small, handheld water distiller that does a fantastic job of cleaning water of any taste. The company also provides all the equipment necessary for proper installation. Consumers are happy with the quality of tap water that comes out of any of their machines.
One of the elk grove systems that the company offers has an ultra pure water feature. This water feature will turn your tap water into a crystal clear glass of water that tastes great. The company also provides an ion exchange system that removes unwanted metals from the water. This can be a massive benefit because metals such as copper and lead can be very harmful to our bodies if we ingest them.
An elk grove water dispenser is an excellent investment. If you are serious about wanting the purest water available, then this is a very wise choice. Your health will thank you for investing in a system that will give you only the best water possible. You can also save money on your monthly water bill because you will only be using the freshest water to leave your body feeling and looking great.
Elk Grove Water
Elk Grove water treatment facility is a facility that purifies the treated sewage before sending it to the sewer treatment plant for disposal. It is located about fifteen miles west of Elkridge, Oregon, and is one of the country's busiest water treatment plants. It processes more than ten million gallons of wastewater a day, made from sewer gas and water that the Bureau treats Land Management's subsurface water reclamation program. The sewage sent to this facility is typically cleaned and disinfected before being sent to the sewer treatment plant. However, some may end up going to the Rogue River and Green River areas.
There are numerous advantages to using Elk Grove water treatment. This is especially true during the summer when the city of Portland experiences high levels of rainfall. When rain seeps into the groundwater table, it can cause algae and other organic pollutants to grow, creating water quality issues. When these pollutants enter the underground water table, they are used by fish to live and plants and animals living below the surface.
The Bureau of Land Management requires all water used for human consumption or irrigation to be clean and protected. It also requires that any water used for recreational activities be treated to ensure cleanliness and remove any organic contaminants that could harm humans or animals. Elk Grove Water treatment provides this level of service and does so at an economical price to residents since it can process the wastewater without losing revenue. Since it uses treated sewage, it also poses no additional environmental hazards to the environment, making it an environmentally friendly choice for any community.
Elk Grove Drinking Water
To test out the reliability of their Elk Grove drinking water supply, the City of Elk Grove has been selling a bottle of the city's Pure Springwater. They have done this in conjunction with their Pure Lakes Water Company, which produces various bottled water brands. If you live in San Bernardino County's northern part, you should check out this latest promotion. You might find yourself enjoying the spring water from both sources at the same time!
It's hard to say whether this is a good idea because there are more than a couple of complaints about Pure Lakes and their business practices. The bottled water industry has been under fire for a while now, and many consumers do not trust these big companies. Elk Grove does sell its drinking water, though, and if you live in the town, you may be able to access it through your municipal water company. This is particularly helpful for people living in the far reaches of the San Bernardino Mountains.
Elk Grove is concerned about the pollution in the Grand Canyon, which happens to be one of the most prominent people in the state. As a result, they have sued several different companies, including Nestle corporation. We are all aware of what happened with the BP spill, which affected many coastlines and wildlife. A lot of these birds were killed, and many other types of aquatic life. The fish, turtles, and different sea life took a huge hit, and many parts of the coastlines and the wildlife die each year. For this reason, if you live in Elk Grove, you are pretty lucky. Still, this lawsuit is another example of big companies trying to use these sorts of cases to gain power over smaller companies that make a difference.
Elk Grove Water Service
Elk Grove water service is provided by three different companies: Elk Grove Water, Elk Grove Irrigation, and Elk Grove Deionization. These companies operate in conjunction to provide the best possible customer service to their residents. They also have the latest technologies, which ensure that you get the right amount of water at the right time. Apart from this, you can also avail of water treatment systems and treatment equipment to make your water as clean as possible. This will help you save time and money without compromising on quality.
When you are looking for a company to provide you with excellent Elk Grove water service, it is essential to consider your needs carefully. First, you need to determine the number of people visiting your home or business daily. You also need to identify the kind of water they intend to use, whether used for drinking, cooking, showering, or bathing. If you already have an in-house water system, you can ask the company to install one on your premises.
However, if you are still considering a new water service provider, you should know more about each's advantages and disadvantages. If you plan to use a municipal water service, you need to pay a higher rate than if you choose a private company. The main reason is that Elk Grove is a larger town and the prices of water in the area are significantly higher than what other places in Illinois are willing to charge. This may be true for some customers, but as long as you make a thorough investigation before making your final decision, you should be fine.
Elk Grove Water Treatment
Elk Grove is located in California and is known for its exceptional quality of health and well-being. It is tough to find anywhere else in California that is as healthy as Elk Grove. When you take a look at Elk Grove water treatment, you will quickly see how unique the community is and the amount of care they put into treating their water. The fact that Elk Grove has received such high praise indicates just how good the treatment is.
When you are looking for a place to get your drinking water, you want to make sure you have found a well-rounded source. It is challenging to find somewhere that will provide you with both clean water and great tasting water all at once. What makes Elk Grove stands out from the rest of the water treatment facilities is that they are dedicated to providing you with everything you need. They offer a sparkling clean and pure water source not to have to worry about what you drink being contaminated or harmful for you. You can always trust that the water that comes out of your tap will be pure and safe.
When you have a water treatment facility like this, you can relax when it comes to your water quality. It means that you will be free from worry, and you will always know that you are taking every necessary step to ensure that you and your family are safe. The water is treated so well that it meets all of the standards that the FDA sets. This is made possible by the hard work put into every bottle filled at the Elk Grove Water Treatment Plant. They have a team of professionals who work with them to ensure that you are getting precisely what you need. This is the best way to be sure that you do not have to settle for second best when it comes to the water that you are drinking.
Elk Grove Water Quality Report
The Elk Grove Water Quality Report, released in May 2021 by the Environmental Working Group (EWG) Elk Grove is an independent non-profit organization that fights to protect the environment. Its mission is to improve the quality of local, regional, and national drinking water supply. This report highlights three areas of concern that are discussed in detail. These areas of concern pertain to Elk Grove's reservoir system, sewer treatment facility, and stormwater runoff from roads. This report has been reviewed and approved for publication by an OGC independent committee.
This report discusses the city's reservoir system, including the Elk River that feeds the city's water supply. It is recommended that the city install a sediment-repellant concrete dam and reduce farm runoff into the river. The report also recommends that city agencies such as the water treatment division and the sewage department use biological filters in conjunction with chemical filters to treat the city's stormwater runoff. Elk Grove's stormwater contains a large amount of nutrient-rich runoff from farm fields. Still, because these nutrients are unable to pass through standard sewage treatment, they remain in our water supply and pose a threat to public health and the environment. Sewer treatment facilities are also negatively affected by farm runoff, which flows off driveways and sewers.
Another essential water quality report found in the Elk Grove water quality report includes the Elk River condition that flows into its tributaries. It is recommended that the US Bureau of Reclamation remove any unregulated biological limits for the Elk River. The tributaries feed elk, so it is vital that they not become over-populated. The recommendation also says that the US Fish and Wildlife Service be directed to regulate the number of elk harvested each year.
Elk Grove Water Utility
Elk Grove, the water utility company, is in the process of remodeling its facility. It will soon be operational, so it's essential to get a hold of them before the project is complete. The utility building was built in 1957 with the United States Post Office as its landlord. If you haven't called them yet, make sure to do so soon, so you can get a glimpse of what is in store for you shortly. Like most other businesses, you'll most likely find that they have plenty of good deals on things like water and sewer, but they aren't going to give it to you unless you tell them you want it.
One thing that you may notice right away is that the Elk Grove water utility building has four large air conditioners – two of which are large enough to cool an entire building. There is an indoor pool area and a spa, too, which has a separate entrance from the main entrance and an outdoor hot tub with a seating area. The building gets its water supply from a natural underground spring, replenished by rainwater collected in the gutter system. You can get your water supply through a storm drain or another outside source, though if it gets hard and rains, you won't be able to take advantage of the indoor pool. The inside of the building does get cold from time to time, so you may want to consider bringing a sweater and a few puffy sleeves.
Another great thing about Elk Grove is that they have a recycling center where you can drop off your used paper, cans, aluminum cans, tin cans, glass, and more. This center accepts many different types of materials, so there is something available for everyone. If you're wondering whether you can bring your trash there, they refuse it in most cases. You can also purchase bottled water at this location. As you can see, there is no shortage of services in Elk Grove. It's just a matter of finding them and having a little bit of patience.