−
+
Table of Contents
Can You Drink Tap Water in Plano?
Yes, Plano's tap water is generally considered safe to drink as Plano has no active health based violations of the Safe Drinking Water Act (SDWA) that we are aware of. Other factors such as lead piping in a home, or low levels of pollutants on immunocompromised individuals, should also be considered, however. To find more recent info we might have, you can check out our boil water notice page or the city's water provider website.
According the EPA's ECHO database, from April 30, 2019 to June 30, 2022, Plano's water utility, City of Plano, had 0 violations of the Safe Drinking Water Act. For more details on the violations, please see our violation history section below. The last violation for Plano was resolved on April 30, 2011. This assessment is based on the City of Plano water system, other water systems in the city may have different results.
While tap water that meets the EPA health guidelines generally won't make you sick to your stomach, it can still contain regulated and unregulated contaminants present in trace amounts that could potentially cause health issues over the long-run. These trace contaminants may also impact immunocompromised and vulnerable individuals.
The EPA is reviewing if it's current regulations around pollutant levels in tap water are strict enough, and the health dangers posed by unregulated pollutants, like PFAS.
Plano Tap Water Safe Drinking Water Act Violation History - Prior 10 Years
Below is a ten year history of violations for the water system named City of Plano for Plano in Texas. For more details please see the "What do these Violations Mean?" section below.
From April 1, 2011 to April 30, 2011, Plano had 1 health-based Safe Drinking Water Act violation with the violation category being Maximum Contaminant Level Violation, more specifically, the violation code was Maximum Contaminant Level Violation, Monthly (TCR) which falls into the Microbials rule code group, and the Total Coliform Rules rule code family for the following contaminant code: Coliform (TCR).
Is there Lead in Plano Water?
Based on the EPA's ECHO Database, 90% of the samples taken from the Plano water system, City of Plano, between sample start date and sample end date, were at or below, 0.00149 mg/L of lead in Plano water. This is 9.9% of the 0.015 mg/L action level. This means 10% of the samples taken from Plano contained more lead.
While Plano water testing may have found 0.00149 mg/L of lead in its water, that does not mean your water source has the same amount. The amount of lead in water in a city can vary greatly from neighborhood to neighborhood, or even building to building. Many buildings, particularly older ones, have lead pipes or service lines which can be a source of contamination. To find out if your home has lead, we recommend getting you water tested.
No amount of lead in water is healthy, only less dangerous. As lead accumulates in our bodies over time, even exposure to relatively small amounts can have negative health effects. For more information, please check out our Lead FAQ page.
Are there PFAS in Plano Tap Water?
Currently, testing tap water for PFAS isn't mandated on a national level. We do have a list of military bases where there have been suspected or confirmed leaks. There appears to be at least one military base - Grand Prairie Armed Forces Reserve Complex - near Plano with suspected leaks.
With many potential sources of PFAS in tap water across the US, the best information we currently have about which cities have PFAS in their water is this ewg map, which you can check to see if Plano has been evaluated for yet.
Our stance is better safe than sorry, and that it makes sense to try to purify the tap water just in case.
Plano SDWA Violation History Table - Prior 10 Years
Compliance Period
Status
Health-Based?
Category Code
Code
Rule Code
Contaminant Code
Rule Group Code
Rule Family Code
04/01/2011 - 04/30/2011
Resolved
Yes
Maximum Contaminant Level Violation

(MCL)

Maximum Contaminant Level Violation, Monthly (TCR)

(22)

Total Coliform Rule

(110)

Coliform (TCR)

(3100)

Microbials

(100)

Total Coliform Rules

(110)
What do these Violations Mean?
Safe Drinking Water Act Violations categories split into two groups, health based, and non-health based. Generally, health based violations are more serious, though non-health based violations can also be cause for concern.
Health Based Violations
Maximum contaminant levels (MCLs) - maximum allowed contaminant level was exceeded.
Maximum residual disinfectant levels (MRDLs) - maximum allowed disinfectant level was exceeded.
Other violations (Other) - the exact required process to reduce the amounts of contaminants in drinking water was not followed.
Non-Health Based Violations
Monitoring and reporting violations (MR, MON) - failure to conduct the required regular monitoring of drinking water quality, and/or to submit monitoring results on time.
Public notice violations (Other) - failure to immediately alert consumers if there is a serious problem with their drinking water that may pose a risk to public health.
Other violations (Other) - miscellaneous violations, such as failure to issue annual consumer confidence reports or maintain required records.
SDWA Table Key
Field
Description
Compliance Period
Dates of the compliance period.
Status
Current status of the violation.

Resolved - The violation has at least one resolving enforcement action. In SDWIS, this indicates that either the system has returned to compliance from the violation, the rule that was violated was no longer applicable, or no further action was needed.
Archived - The violation is not Resolved, but is more than five years past its compliance period end date. In keeping with the Enforcement Response Policy, the violation no longer contributes to the public water system's overall compliance status. Unresolved violations are also marked as Archived when a system ceases operations (becomes inactive).
Addressed - The violation is not Resolved or Archived, and is addressed by one or more formal enforcement actions.
Unaddressed - The violation is not Resolved or Archived, and has not been addressed by formal enforcement.

show details

Health-Based?
Whether the violation is health based.
Category Code

The category of violation that is reported.

TT - Treatment Technique Violation
MRDL - Maximum Residual Disinfectant Level
Other - Other Violation
MCL - Maximum Contaminant Level Violation
MR - Monitoring and Reporting
MON - Monitoring Violation
RPT - Reporting Violation

show details

Code
A full description of violation codes can be accessed in the SDWA_REF_CODE_VALUES (CSV) table.
Contaminant Code
A code value that represents a contaminant for which a public water system has incurred a violation of a primary drinking water regulation.
Rule Code
Code for a National Drinking Water rule.

110 - Total Coliform Rule
121 - Surface Water Treatment Rule
122 - Long Term 1 Enhanced Surface Water Treatment Rule
123 - Long Term 2 Enhanced Surface Water Treatment Rule
130 - Filter Backwash Rule
140 - Ground Water Rule
210 - Stage 1 Disinfectants and Disinfection Byproducts Rule
220 - Stage 2 Disinfectants and Disinfection Byproducts Rule
230 - Total Trihalomethanes
310 - Volatile Organic Chemicals
331 - Nitrates
332 - Arsenic
333 - Inorganic Chemicals
320 - Synthetic Organic Chemicals
340 - Radionuclides
350 - Lead and Copper Rule
410 - Public Notice Rule
420 - Consumer Confidence Rule
430 - Miscellaneous
500 - Not Regulated
111 - Revised Total Coliform Rule

show details

Rule Group Code
Code that uniquely identifies a rule group.

120 - Surface Water Treatment Rules
130 - Filter Backwash Rule
140 - Groundwater Rule
210 - Stage 1 Disinfectants and Disinfection Byproducts Rule
220 - Stage 2 Disinfectants and Disinfection Byproducts Rule
230 - Total Trihalomethanes
310 - Volatile Organic Chemicals
320 - Synthetic Organic Chemicals
330 - Inorganic Chemicals
340 - Radionuclides
350 - Lead and Copper Rule
400 - Other
500 - Not Regulated
110 - Total Coliform Rules
410 - Public Notice Rule
420 - Consumer Confidence Rule
430 - Miscellaneous

show details

Rule Family Code
Code for rule family.

100 - Microbials
200 - Disinfectants and Disinfection Byproducts Rule
300 - Chemicals
400 - Other
500 - Not Regulated

show details
For more clarification please visit the EPA's data dictionary.
Plano Water - Frequently Asked Questions
HOW DO I CONTACT PLANO CUSTOMER SERVICE?
To contact customer service for the Plano water provider, City of Plano, please use the information below.
By Mail:
1520 K AVE
PLANO, TX, 75074-6232
HOW TO PAY BILL FOR CITY OF PLANO
HOW TO START & STOP PLANO WATER SERVICE
Starting Your Service
Moving to a new house or apartment in Plano means you will often need to put the water in your name with City of Plano. In order to put the water in your name, please click the link to the start service form below. Start service requests for water bills typically take two business days.
Want to create a new account?
Leaving your house or apartment in Plano means you will likely need to take your name off of the water bill with City of Plano. In order to take your name off the water bill, please click the link to the stop service form below. Stop service for water bills requests typically take two business days.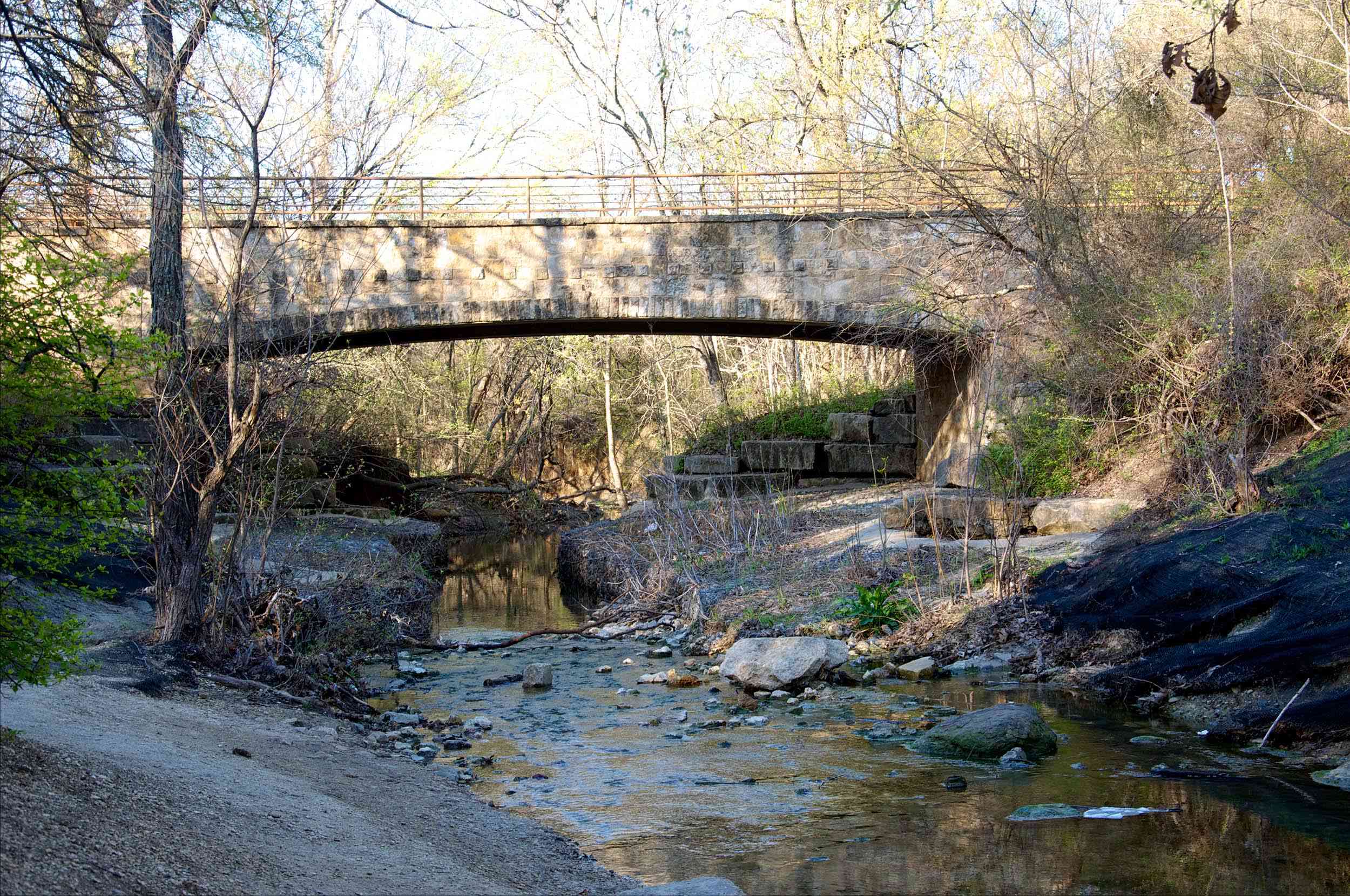 The estimated price of bottled water
USER SUBMITTED RATINGS
Plano tap water
Drinking Water Pollution and Inaccessibility

32% Low

Water Pollution

32% Low

Drinking Water Quality and Accessibility

68% High

Water Quality

68% High
The above data is comprised of subjective, user submitted opinions about the water quality and pollution in Plano, measured on a scale from 0% (lowest) to 100% (highest).
Contaminants
---
City of Plano
EWG's drinking water quality report shows results of tests conducted by the water utility and provided to the Environmental Working Group by the Texas Commission on Environmental Quality, as well as information from the U.S. EPA Enforcement and Compliance History database (ECHO). For the latest quarter assessed by the U.S. EPA (January 2019 - March 2019), tap water provided by this water utility was in compliance with federal health-based drinking water standards.
Utility details
Serves:

277720

Data available:

2012-2017

Data Source:

Purchased surface water

Total:

34
Contaminants That Exceed Guidelines
Arsenic*
Atrazine*
Bromate*
Bromodichloromethane
Bromoform
Chlorate
Chloroform
Chromium (hexavalent)
Dibromochloromethane
Dichloroacetic acid
Nitrate
Nitrate and nitrite
Radium%2C combined (-226 & -228)*
Total trihalomethanes (TTHMs)
Trichloroacetic acid
Other Detected Contaminants
Acetone*
Aluminum*
Antimony*
Barium*
Bromochloroacetic acid
Bromochloromethane
Chlorite*
Chromium (total)
Cyanide*
Di(2-ethylhexyl) phthalate*
Dibromoacetic acid
Fluoride*
Haloacetic acids (HAA5)
Manganese*
Molybdenum
Monobromoacetic acid
Monochloroacetic acid
Selenium*
Strontium
Reminder
Always take extra precautions, the water may be safe to drink when it leaves the sewage treatment plant but it may pick up pollutants during its way to your tap. We advise that you ask locals or hotel staff about the water quality. Also, note that different cities have different water mineral contents.
Sources and Resources
Sources Cited
Additional Resources
Plano Tap Water
One of the most important things that you should know when looking for quality Plano TX water is that if the water that you are about to purchase has been sitting around for a long time, then it probably isn't very clean. Not only does this mean that you will have to spend more money at the store to buy high-quality bottled water, but it also means that your tap water from the tap might have contaminants like chemicals and lead in it. The sad part is that this happens all the time in Plano without people really knowing until they get sick that their water has had bad experiences. It's because of these contaminants that we need to make sure that we get quality water all the time and to make sure that the water from our drinking fountains and showerheads is just as good.
Since Plano is so close to the Dallas metroplex, it is pretty typical for there to be a lot of pollution in the water from Plano. The key here is that if you want to filter your own water to make sure that you are getting a high-quality bottle of water, then you are going to have to invest in a good filter for your kitchen faucet. There are a lot of great filters out there on the market that can make your tap water a lot cleaner. These systems will remove the impurities found in the water while leaving in the essential minerals and nutrients that we need to live.
While you're shopping for a water filtration system, it's always good to check out what else is out there that can be used with it. For example, some systems include a countertop unit or a built-in showerhead. These extra pieces can be useful, especially if you don't have time to install an entire filtering system yourself. With the right filter system, you'll find that your water coming out of your tap will be much cleaner than it used to be and you'll feel more confident that your family is getting great water instead of contaminated water.
Plano Drinking Water
If you want to have purer drinking water in your home, there is a method in Plano Texas that you can choose to make this happen. It is called the Whole House Water Treatment Systems and it can get you a quality water supply for all of your family members, regardless of where they live. They have several different options that you can choose from and you will enjoy the difference in the taste when it comes to your water. If you want a healthier choice with your water, then you will like what the company has to offer you as well.
You should look at all of the different kinds of filtration systems that are offered for your home before deciding on which one to use. The whole house system is the best way to go if you have trouble finding a filtration system that fits into the size of your kitchen. There is no need to let the size of your home stop you from having clean water for drinking and other uses. If you use the water filtration system in the kitchen, you can also get it for your bathtub and shower.
You will be able to have peace of mind knowing that your family is drinking safer water than the water that is available through the tap. When you have a system that you install in each of the rooms of your home, you can rest a little easier knowing that your family is getting the safest water possible. There is not a need to worry about the chemicals and harmful things that are in the water that you drink each day. The water treatment systems in Plano, TX provide you with a clean and safe water supply for all of the water that you need. You can be sure to have this whenever you are in need of water treatment for the entire home.
Plano Water Treatment
Plano water treatment provides the best possible water services. It is a well-known fact that Texas is among the states which are dirtiest in the country and also has the highest pollution levels. This city is home to an overwhelming population that includes people of all ages and races. This city is ranked among the top twenty water treatment cities in the whole US. It is a thriving metropolis, which is famous for its diverse culture and ideal position on the Texas coast. This city is the fourth largest in Texas, with the second-largest being Fort Worth, which is only sixty miles away.
The growing population and the increasing industrialization are the main reasons behind Plano's water problems. The population is projected to double in the next decade and the huge number of industries around the Plano area are providing for heavy industrialization and increased water demand. To combat water scarcity, the Texas right bank gave tremendous water rights and a Plano water treatment plant was built in 1969. The plant uses chlorine and water ionizers to purify the water and make it safe for drinking. It is also considered one of the best in the United States, because of its advanced filtration technology and the high quality of water that it provides.
To ensure that the treated water meets sanitary standards, the Plano water treatment plant uses stringent rules and guidelines, especially when it comes to the testing of the water. If the water is found contaminated or if it is not up to the standards, then the treatment plant is liable to dispose of the water safely without burdening the local economy. The treatment plant also ensures that the water is free from any kind of impurities so that it can be used for various other purposes. Not only does it treat the water to make it safe for human consumption, but it also ensures its purity through reverse osmosis and ultraviolet rays. All the treatment plants in Plano ensure clean water and therefore, the residents of the city are able to drink water that they deem fit to consume without having to worry about its safety.
Plano Water
Plano water treatment offers you a range of quality water filtration systems that will provide you with great-tasting and safe drinking water. There are several types of filtration systems to choose from including whole house water filters, countertop filters, under the sink filters, and showerhead filters. Whole-house filters are a good idea because they are easy to install and remove. They are a good choice for families because the system will supply filtered water throughout the home. It is important to remember that your water quality can vary from one person to the next, so it is also important that you buy a filter that is designed to remove any contaminants that may be present in your water.
The most effective water filtration system in Plano, Texas is the under-the-sink system known as the Wister Pro 2.5 gallon filtration system. This system uses chlorine adsorption to remove common contaminants such as arsenic, chromium, cadmium, copper, lead, and mercury. It also utilizes ion exchange to balance mineral content, which allows for a natural taste without the addition of chemicals or other additives.
Under the counter system known as the Plano water filter is a simple faucet mount filter that uses carbon to filter out chlorine and other common chemical contaminants found in tap water. Using a carbon-based filter eliminates chlorine's bleaching effects and leaves in the essential trace minerals your body needs to remain healthy. The Plano showerhead system filters water in order to eliminate the chlorine by utilizing a two-stage filtration process that ensures that every drop of water is clean and healthy. It works great in showering areas and is also a great choice for the kitchen sink.
Plano Water Quality
Plano, Texas is a great city to live in as it has one of the best water quality measures in the entire United States. Plano is the fifth largest city in Texas and the third-largest city in Texas overall. Plano's water quality ranks right up there with those cities mentioned above in having very clean and pure drinking water. This is because Plano water is treated in its treatment plant like every other water plant in Texas and is oftentimes referred to as clean water.
The city has two treatment plants that process the water coming into the city and both plants use different methods for filtering the water. The first plant, chlorination Plano, processes all the water coming into the city except for the supply that comes through the wastewater treatment plant. The wastewater treatment plant processes all the treated sewage water to make it usable for human consumption, though some may use it for irrigation if the water cannot be used immediately. This is the water that Plano residents use for drinking, cooking, bathing, and laundry.
There are a few different sources that can supply Plano's drinking water, however. You can get water from your local city which is quite safe as the treated water is treated and meets municipal guidelines for safety. The water also comes from a few different lakes, ditches, and reservoirs around Plano. These sources are not without risks, however. Most lakes have certain contaminants that can make the water taste bad, smell bad, and look bad, but most lakes are clean enough to be enjoyable for drinking.
Plano Water Utility
Plano water utility companies are responsible for providing clean and safe water in the community as well as for setting the standard for the service area in your neighborhood. Plano plays a major role in the Texas oil industry. Some of the companies provide water services throughout North Texas, while others have facilities that serve several areas. The central business district is serviced by several Plano water utility companies. One of the best ways to look for a company that provides the service you need is to ask other residential and commercial clients if they are satisfied with the service they have received from their Plano water utility.
You can also find out which Plano water utility company has the best rates and services that best meet your needs. You can also find out about the various water resources, the city of Plano has, including its recycling program. These programs are part of the Green City initiative that was started in Texas. The goal of the initiative is to conserve energy, water, and other resources so that Texas can remain one of the top ten states in the nation for green growth and environmental awareness.
When you contact the Plano water utility, you will want to find out whether or not the company has ever had a complaint filed against it. Also, you will want to find out the status of the company's recycling program is. This information can be found on the company's website. You can also find information about how to become a Plano water utility customer. Plano water utility companies are required to abide by certain rules in order to remain within the guidelines of the Green City initiative.
Plano Water is Safe
Plano, Texas is the fastest-growing metropolitan in Texas and the fourth-largest city in Texas as a whole. Plano's main business district is bounded by the Guadalupe River on one side, the Dallas North Tollway on the other, and the Guadalupe River on the northern end. Plano's downtown areas boast the tallest office buildings in the Dallas area as well as a multitude of retail shopping malls, restaurants, and civic organizations.
Many of Plano's residents are very proud of their water filtration systems. While most people understand the importance of water filtration, many are not sure what type of filtration system they should use in their homes. The most common method used by Plano homeowners to purify the water supply is a combination of reverse osmosis and ultraviolet light. Other methods used by Plano homeowners include activated carbon and ceramic filters. While the methods mentioned above can provide some coverage for Plano's water supply, they are not without their drawbacks.
Reverse osmosis is ineffective in Plano, Texas due to the fact that Plano's water contains a lot of dissolved oxygen and other naturally occurring minerals that the system is designed to remove. Ultraviolet light cannot be used effectively on Plano's water supply because of the extremely high level of sodium the water contains. Filtering your water supply with a water filtration system is the best solution for ensuring that your drinking water is safe for consumption. Not only will you be protecting yourself from a wide variety of diseases, but you will also be providing healthy, tasty, and refreshing water for your family. Your health should never come second to your happiness and quality water is a crucial part of maintaining good health.
Plano Water Sources
Plano water sources are found throughout the city and area surrounding Plano. Plano is strategically located near major highways and freeways making transportation to all locations a breeze. Plano's growth as a metropolis has made it one of the most liveable places to live. With the city's industrial base, it has been able to successfully transform itself from a rural farming community into a modern metropolis. Although the city is surrounded by water, there are several main water sources found in the city that make life very comfortable. All of Plano's water sources can be found on the outer edges of the city where bodies of water are generally shallow and wide enough to provide a variety of recreational uses.
The two main water sources found in Plano are the Plano Water Supply (PCS) and the Guadalupe River. The PCS is the main water supply providing up to five million gallons of water daily into homes and offices. The Guadalupe River is the primary source of Plano's drinking water. It is located off the west side of Plano and can produce up to five million gallons of water each day into multiple water sources. These water sources can be found along Golf Course Drive and near the intersection of Sixth Street and MLK.
The PCS water source can be reached from several locations including downtown Plano, North of MLK, South of MLK, and along MLK. Some of the residential areas located around the main road in downtown Plano can also be accessed by using the city's sewer system, which serves several homes around the city. In addition to these, the city uses other secondary water sources such as the La Jolla Lake and Guadalupe rivers to supply another seven million gallons of water daily into the city's homes and businesses.
Plano Water Safety
Plano Texas is an excellent place for anyone that is considering moving to the city. The crime rate is low and the weather is great year-round. Plano is just minutes from Dallas and Austin and just east of Houston. Plano has all the comforts of home no matter where you are in the city, which makes it an ideal place to move to for any family or individual that wants to enjoy all that the city has to offer.
There are several different routes into downtown Plano, and all but one will be able to bring you within walking distance of all the action. There are numerous parks and recreation areas in the area that are safe for kids and families to get away to. Most of the roads have man-made obstacles in them that will frustrate most drivers trying to drive through them, but if you are going by car with someone else there is usually a guardrail or something to help keep you from taking advantage of the road. There are also plenty of public restrooms and water fountains in the city.
Plano water safety should be your number one concern when moving into the area. There are numerous agencies that will give you a free water safety seminar that will let you in on tips that will help to make your life a lot safer. They will teach you how to properly fill out a water report, use canister systems to collect rainwater runoff and how to eliminate the threats of overflowing gutters. You will learn the basics of rainwater collection as well as how to protect yourself and your lawn from unwanted invaders like mosquitoes and frogs.