−
+
Table of Contents
Can You Drink Tap Water in Amsterdam?
Yes, tap water is drinkable.
Tap Safe includes data from many publicly available sources, including the WHO (World Health Organization), CDC (Center for Disease Control), and user submitted databases, but unfortunately there's not enough data about Amsterdam.
To see user submitted ratings of the water quality for Netherlands, see the "User Submitted Ratings" box on this page.
Is Tap Water Safe for Drinking in Amsterdam?
Water is an essential component in your body, and it is prudent to ensure you take enough water to the body all the time. The water running through your tap should be safe to drink. If the tap water supplier follows the Tap water in Amsterdam, Netherlands, and Netherlands, it is the best and safest water to drink.
Is it safe to drink tap water in Amsterdam, Netherlands? It is 100% safe to drink. Amsterdam water is filtered in the dunes around Zandvoort and is of better quality than bottled water. It also contains less calcium to protect your washing machine or water cooler.
In Europe, the highest quality of water, the safest and the cleanest tap water is in Amsterdam. Advanced technology is being used by Dutch water companies to turn surface water to pure, drinkable water without chlorine or fluoride. Tap water in Amsterdam has a score of 8.4 from a scale of 1-10.
Amsterdam citizen scientists recently ran an interesting test, to check the tap water in Amsterdam's freshness. As expected, the result of drinking water samples was compelling. The biomass and the total bacteria count were very low. Also, about the taste and smell, it was terrific. Therefore, bottled water is not needed. Locals tend to say that tap water is much healthier than mineral water they buy in a supermarket. What is more, Amsterdam's tap water is very soft because it contains little calcium. Not only can they drink it, but also it is relatively safe for machines like electric kettles, coffee makers, or showerheads.
Is the Netherlands Public Water Safe?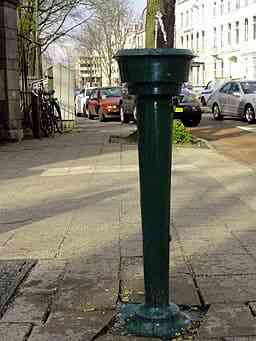 As announced by the Dutch government, drinking from water taps and public drinking fountains in Amsterdam is safe. The beginning of drinking fountains and water taps was in 1903. During this time, many residences do not have access to safe water. The government was committed to providing safe drinking water. Nowadays, it is a prevalent view –locals drinking some freshwater directly from the tap. More convenient and refreshing, especially when the temperature goes up! As a tourist, they will be happy to see that they will be able to drink free water. There are two types of drinking water taps in the city:
• Public drinking fountains – they often called them bubblers. A lot of them are green, others have decorative mosaic, and some have unique colors. Fascinating fact: the water of most city fountains gives a continuous water flow. Newly there are modified fountains that have a new feature – a push-button. They will be adding public water fountains with push buttons if the pilot project is successful.
• Water bottle filler stations or water taps – every year, days and nights, they can have some great tasting and safe water.
Why Tap Water in Amsterdam is the Best
Tap water is safe for drinking in the entire Netherlands, and more so in Amsterdam. It is in Amsterdam where tap water is better than the bottled water. The trick lies in the kind of technology used for filtering the surface water. One of the good things is that Netherland water is free of chlorine substances, one of the substances that can harm the environment.
Also, taking water from the public fountains in Amsterdam is equally safe. The reason is that those who filter the water use the same process for both tap water and public drinking water. Therefore you can be as confident when drinking the public water as you would when taking it from the tap.
How About the Water Served in Restaurants
It would be best if you never fear taking water in Amsterdam as it is generally safe. As long as it is drinking water, whether from a tap, public fountain or served in a restaurant, it is secure. The only thing you need to note when you ask for water in a restaurant is that it is never free. Whether you take in a bottle or glass, it is at a fee.
Water in Amsterdam is one of the safest commodities to consume. Generally, calcium, which is present in water from different places, is deficient in Amsterdam than in Europe.
Water in Amsterdam
If you plan a vacation to Amsterdam and look for water purification systems, you will want to read this article. Specifically, we'll discuss why it is crucial to filter your water, the different types of filtering systems available, and some specific Amsterdam water filtration locations. After reading this brief article, you should be able to select the ideal water filtration system for your own home.
Good news: bottled water is safe to drink within the Netherlands, particularly in Amsterdam, where the bottled water is much more frequently better quality than ordinary tap water. Dutch bottled water is second only to tap water in Europe, scoring 7.1 on the ten-point scale. Nonetheless, Amsterdam residents also report that municipal water supplies have significantly higher calcium content than the bottled brands. Besides, it should also be noted that most bottled water in Amsterdam has a plastic taste, which some people do not like.
Now, let's talk about how to purify your drinking water. First, it is essential to note that boiling is the best way to purify water in any country, regardless of its source. However, there is no reason to boil Amsterdam water because Amsterdam's water is well known to be purified through a complex filtration process. The water that flows freely through the city's pipes is first cleaned by boiling and then passed through various purification methods, such as chlorination, submicron filtration, ultra-violet light, and ion exchange. Finally, the water that makes it to your faucets is typically left for some time in an oxygen-free environment (to remove any sediments or minerals) before being again cleaned, dried, and then sent out for use.
Amsterdam Surface Water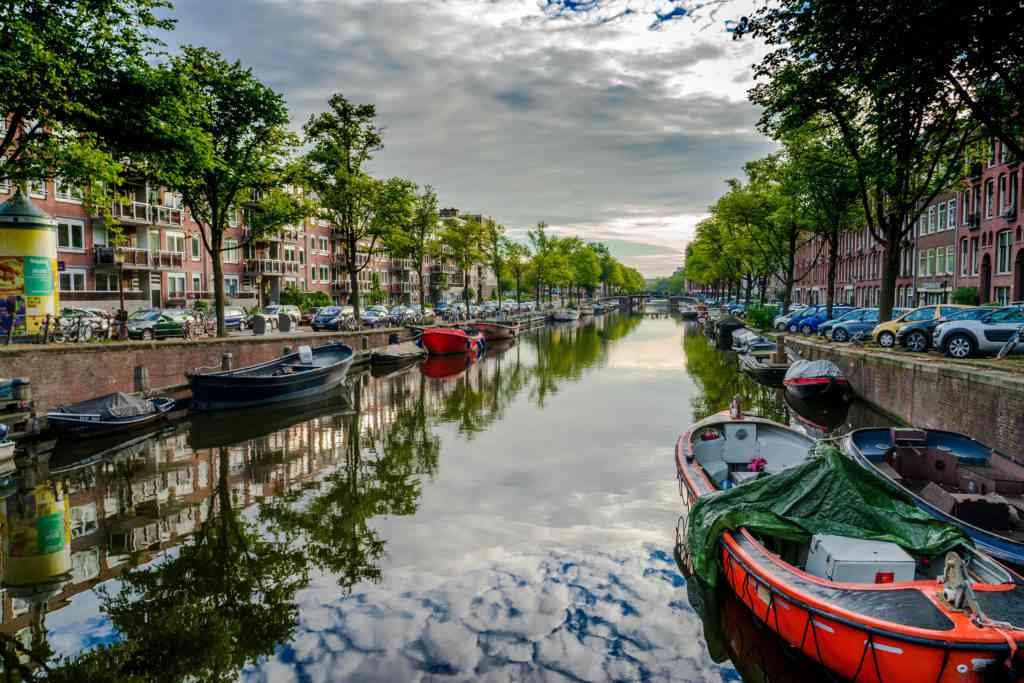 You might think that the cost of an Amsterdam surface water is a lot more affordable than other cities, but it is not. Amsterdam is considered one of the most expensive cities in Europe to live in, even with a high income. This is because the cost of living in Amsterdam is a lot higher than anywhere else in Europe. If you are going to move to Amsterdam, you need to make sure that you have all your bases covered when it comes to water.
The first thing that you should think about is your home. Amsterdam is known as being a city that has a lot of underground pipe systems that will ultimately bring you into contact with the Amsterdam surface water. When it comes to installing pipes, you will find that Amsterdam is unique because it does not follow the standard of piping used anywhere else in Europe. Amsterdam uses "red water" and "white water," which are the two most used types of water in the world. Both these types of water are underground pipes that go from your homes to the city's sewer system.
It is essential to understand that if you are going to live in Amsterdam, you will need to know how to handle the Amsterdam surface water that runs through your pipes. Because Amsterdam is unique, you need to know exactly how to install your pipes, no matter what type of home you live in. You need to know so many things, like the difference between the red and white water and the different types of pipes used. If you want to make sure that you are prepared for anything that may happen in the future, you should get an excellent guide to walk you through everything you need to know about pipes in Amsterdam.
Amsterdam Water Fountains
Amsterdam water fountains are an exquisite way to add some splashes of color to your home and office. If you like to have a fountain in your office or your home, this article will help you choose the right one. We will discuss the advantages and disadvantages of having a fountain in your home. After reading this article, you should choose one that will enhance the beauty of your environment.
The first decision that needs to be made is whether you will purchase a portable fountain or a permanent one. If you are on a tight budget and only need a fountain occasionally at home, it would be more cost-effective to buy a portable one. These fountains are easy to transport because they do not require any exceptional plumbing. Portable water fountains are usually made out of copper or brass, and they are very lightweight. On the other hand, if you want something that will stay permanently in place, it would be best to buy a permanent fountain.
One advantage of having a permanent water fountain in your home is that you will easily keep it clean. The problem with portable water fountains is that they tend to accumulate dust and dirt over time, which can easily make them look unattractive. If you want to prevent this from happening, you should consider buying a kit that contains cleaning supplies and other materials that you can use to clean your fountain. Other advantages of having a fountain in your home include relaxation and meditation and helping to purify the air in your home.
Amsterdam Bottled Water
Amsterdam bottled water is one of the most famous brands in the world. It is not only one of the finest beverages found on the entire planet, but it has also created a niche for itself in millions' hearts and homes worldwide. Its popularity is, of course, because of its source-sterdam, which is one of the most historical cities in the world today. Also, it is a melting pot of many cultures, with different people, traditions, beliefs, and languages living harmoniously together. Given these facts, it is not a surprise to see that there would be a constant demand for this product among all kinds of people from all walks of life.
Besides the fact that Amsterdam has always been famous due to its history, it also offers a wide range of beverages. It is not just water, mind you, but it provides a wide range of water that comes in handy for different purposes. For instance, there are coffee bottles, soft drinks, fruit juices, tea, chocolate, and many more. Amsterdam Bottled Water is always available at discounted prices on the Internet, so there is no need for you to worry about getting your hands on this great product. You can enjoy having your favorite beverage without having to worry about spending too much for it, and all you have to do is explore Amsterdam's waterway for the best deals possible.
To ensure that your money is well-spent, you can make sure that you shop online. There are a lot of websites that deal in selling bottled water. You can choose which one to purchase from. Some sell tap water, and some sell only filtered water. If you want the most affordable prices, of course, you should go for the filter-based variety that usually comes in small or medium-sized bottles. Amsterdam Bottled Water is easy to find online.
Relative links: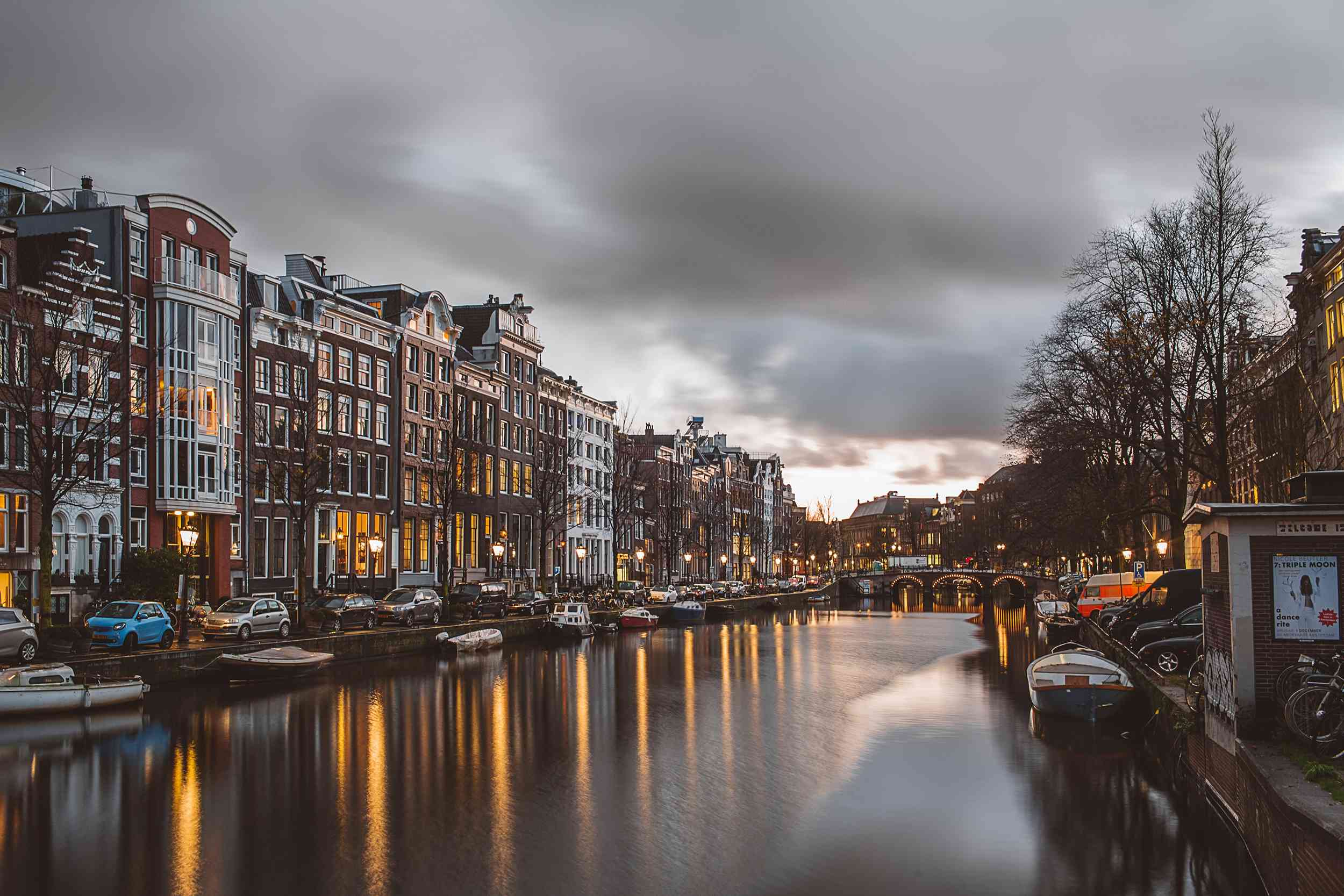 The estimated price of bottled water
USER SUBMITTED RATINGS
Amsterdam tap water
Drinking Water Pollution and Inaccessibility

12% Very Low

Water Pollution

25% Low

Drinking Water Quality and Accessibility

88% Very High

Water Quality

75% High
The above data is comprised of subjective, user submitted opinions about the water quality and pollution in Amsterdam, measured on a scale from 0% (lowest) to 100% (highest).
Reminder
Always take extra precautions, the water may be safe to drink when it leaves the sewage treatment plant but it may pick up pollutants during its way to your tap. We advise that you ask locals or hotel staff about the water quality. Also, note that different cities have different water mineral contents.
Current Weather in Amsterdam
AMSTERDAM WEATHER
Some of the Local Convenience Stores in Amsterdam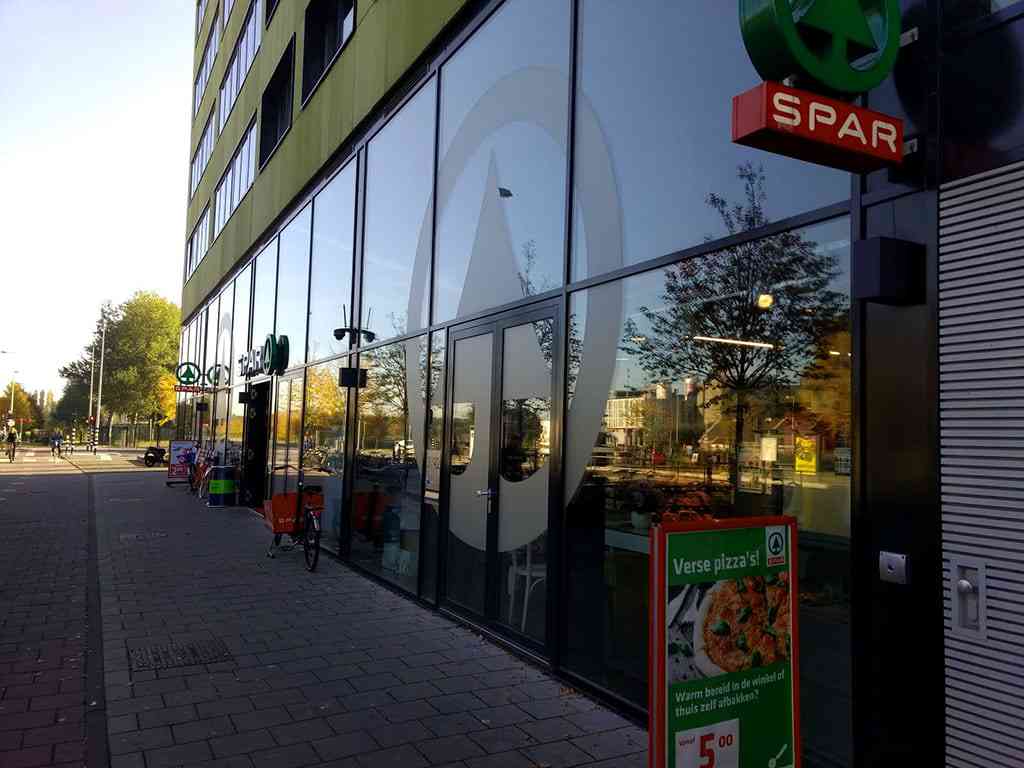 SPAR
Shell Select
Supermarket
Supermarket Royal XL
Avondwinkel UNO
Sterk Amsterdam
Pinoy Food
Kokkes Avondverkoop
Marqt
BP
Estimated Price of Bottled Water
| | | | |
| --- | --- | --- | --- |
| Volume | USD | EUR | GBP |
| 1.5-liter | $1.07 | €0.96 | £0.86 |