−
+
Table of Contents
Can You Drink Tap Water in Istanbul?
Yes, tap water is drinkable.
Tap Safe includes data from many publicly available sources, including the WHO (World Health Organization), CDC (Center for Disease Control), and user submitted databases, but unfortunately there's not enough data about Istanbul.
To see user submitted ratings of the water quality for Turkey, see the "User Submitted Ratings" box on this page.
Yes, it is safe to drink. Tap water is pretreated in water treatment facilities by the ISKI (Water authority of Istanbul) and drinkable but:
Old pipelines and water tanks in buildings can cause water contamination. That is out of ISKI control. To avoid contamination, there is a trace amount of free chloride within the water, which is difficult to notice. Due to chloride and long retention time in pipe, the water in Istanbul may not taste and smell as good as soft natural water. Locals have a very delicate taste and prefer not to drink tap water. However, it is safe to say that tap water in Istanbul is safe and clean potable water.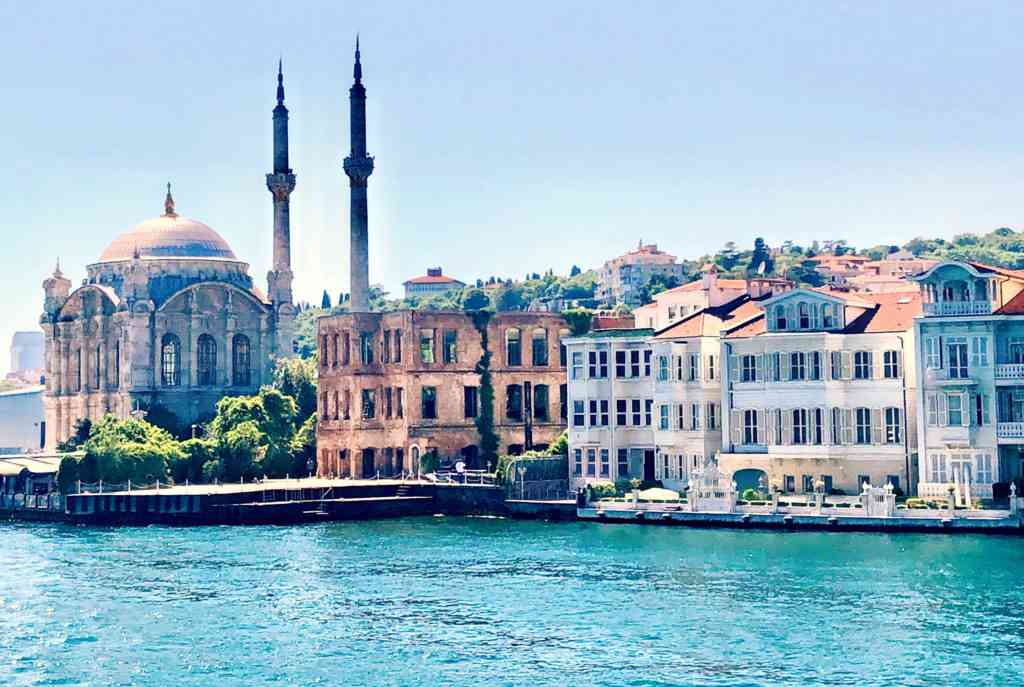 Note:
If you are concerned with your health, we recommend buying bottled water. Especially if you have a sensitive stomach.
Source of Water in Istanbul, Turkey
Almost all of Istanbul's drinking water (97%) comes from surface water collected from:
Omerli-Darlik system – on the Asian side
Terkos-Alibeykoy system – on the European side.
Both consist of dams, reservoirs, water treatment plants, and pipelines.
Reservoirs that supply Istanbul are located within the metropolitan area. They are exposed to pollution from settlements without adequate sanitation. Conservation zones around the reservoirs control water quality. Within these conservation zones, construction and industrial activity are limited by four concentric buffer zones with increasingly strict ordinances the closer the zones are to the reservoirs. Despite this, there is little implementation of these regulations in the face of rapid and often unplanned urbanization. Illegal settlements have sprung up around the reservoirs and were legalized by their municipal administrations elected mayors.
Istanbul tap water is clean and safe to drink but does that guarantee it won't taste bad? The answer is a resounding yes if the company producing the product is of reputation. A company that produces quality products will produce what it promised to deliver. Products will be tested for purity and it's a good idea to check with the EPA and other organizations that regulate water purification. It's also a good idea to buy your filter online and to make sure you don't need to have a license or other authorization to install it like a plumbing fixture in your home. When you buy a system, it should come with instructions on how to install it and you should be able to get a professional in your area to install it for you.
Istanbul Tap Water
Istanbul tap water has a very high mineral content and some doctors believe that it's unhealthy for long term consumption. The tap water in my house has always been free from chemical contaminants. A doctor friend of mine has lived in the same house for 20 years. She told me that she used to get stomach cramps quite often. She was told the water from her faucet was fine, but that for some reason when she would go out of town, her stomach would hurt. I bought a purifier to give her peace of mind and now, whenever she comes to visit, I know she doesn't get any abdominal cramps and her digestion process has never been better!
There are other types of purifiers for use in the home. Reverse osmosis is a device that strips the water of its natural minerals. The membranes in the device can get clogged with organic materials and when this happens, the purified water doesn't have the minerals it needs to be healthy. Drinking de-mineralized water can cause serious health problems, not to mention dehydration.
Istanbul Water Quality
Istanbul is one of the largest cities in Turkey and is situated on the Mediterranean coast. The city has enjoyed rapid growth over the past twenty years and its population continues to increase by the thousands every year. The Istanbul municipality is responsible for ensuring that all aspects of water quality are in good condition, with pollution levels being kept at a minimum. Water plays an important role within the daily lives of people, both physically and socially, and as such, it is vital that this vital resource is protected. As the demand for freshwater rises throughout the region, this responsibility becomes even more pressing.
Istanbul has many lakes, dams, and rivers, all of which provide a source of water for residents. Unfortunately, these resources are not managed effectively and consequently, there is a lot of contamination from waste material, plants, animal feces, and other particles that can't be seen with the naked eye. This waste material then enters the rivers and waterways, which ultimately flow into the sea, affecting local ecosystems and human aquatic habitats. The problems faced today in Istanbul's water quality aren't unique, but are likely to become worse in the coming years as more sources of untreated waste enter the city's water systems. The lack of basic infrastructure leading to such an occurrence makes it imperative that people take immediate action.
When the water entering Istanbul's pipelines reaches the residential areas, it may contain any number of contaminants including heavy metals, pesticides, bacteria, and natural debris. These contaminants are commonly discharged into the water during sewage spills or during the regular maintenance of the lake, dam, and river systems. These natural debris pieces can enter the water supply and cause problems when they get trapped in pipes, causing blockages and odor. When people in the area are exposed to such pollution, they will find that their bodies become sick with a variety of symptoms, ranging from fatigue to vomiting and diarrhea. With so much pollution in the air and water that residents of Istanbul have to face, it is important to understand the role of water quality in improving your health. You can help yourself by investing in a good filtration system and ensuring that your drinking water is clean and pure.
Istanbul Water Safety
The Istanbul Water Safety Management Act was formulated by the government to protect the people of Istanbul and all the residents in the vicinity of the city. This was established to provide a clear and concise guideline for all local and international visitors and residents to abide by when visiting the water facilities of Istanbul. This act contains many provisions regarding the protection of the people in the area of Istanbul as well as those residing and working in the city. All these provisions aim at providing safe and secure conditions around the water systems of Istanbul.
When considering how you can ensure the safety of yourself and your family while swimming, it is recommended that you adhere to the recommended guidelines provided by the Istanbul Water Management Services (iwms). The IWM's website provides detailed information on their various projects aimed at improving the safety of the Istanbul water system. These projects include the installation of new water facilities including the installation of new bridges and pipelines; upgrading the existing facilities; creation of new standards of maintenance and standards for use of water; etc. Once you have a clear idea of how you can maintain a safe environment while swimming, it will be easier for you to decide on which facilities you need to use and which ones you should avoid.
In addition to this, you must take precautions while using the water in your pool. The use of personal swimming pools should be strictly prohibited as these can cause a number of hazards including the growth of bacterial sponges and the spread of diseases. You must also avoid the direct contact of the skin with the pool's surface as the residues of soap can cause skin irritation and other skin diseases. If you are planning to visit Turkey or are a resident of Istanbul, you need to ensure that you follow these rules to prevent the spread of diseases. By doing so, you will be able to enjoy all the water sports at its best.
Istanbul Bottled Water
Although Turkey is a country with a large geographical area, Istanbul has been granted the title of the "past" city in the world and thus Istanbul's bottled water has become one of its most precious commodities. Istanbul has the best quality water from across the region due to the superior quality measures that have been taken by the municipality. It is also a safe city for the people of Istanbul since all bottled water stations are required by law to display the water's label in Turkish or English. Apart from the Turkish name of Istanbul bottled water is also popular as Ertogrulun or Tzedek.
Istanbul is a cosmopolitan city located on the Mediterranean Sea and like any other major city it has water pollution problems. Some of the sources of pollution found in this city include natural disasters such as earthquakes, but the main sources of pollution are from factories that discharge large amounts of wastewater into the sea. Istanbul has adopted a sustainable development policy and hence a lot of attention is given to preserving its natural resources. Drinking bottled water at least once a week is considered a norm to save the environment.
Water conservation and environmental protection are major issues at the moment, and Istanbul is no exception to this. However, there are some good companies who manufacture water bottles for the Istanbul region and it is possible to buy them directly from their websites. Most of these companies also have retail outlets in the city and sell imported products at a discount. Water conservation is thus a major priority for the government of Istanbul and it is evident from the fact that pollution-free water is being supplied to homes and offices through state-of-the-art municipal water systems.
Other links:
Wikitravel
Tap water may not be safe depending on where you drink it. Although the tap water itself is clean, many local water tanks are not maintained properly, and one should try to avoid tap water if possible. Locals widely prefer bottled water and the same applies for the restaurants. Expect to pay for water in restaurants (around 5TL).
FAQs about Istanbul Water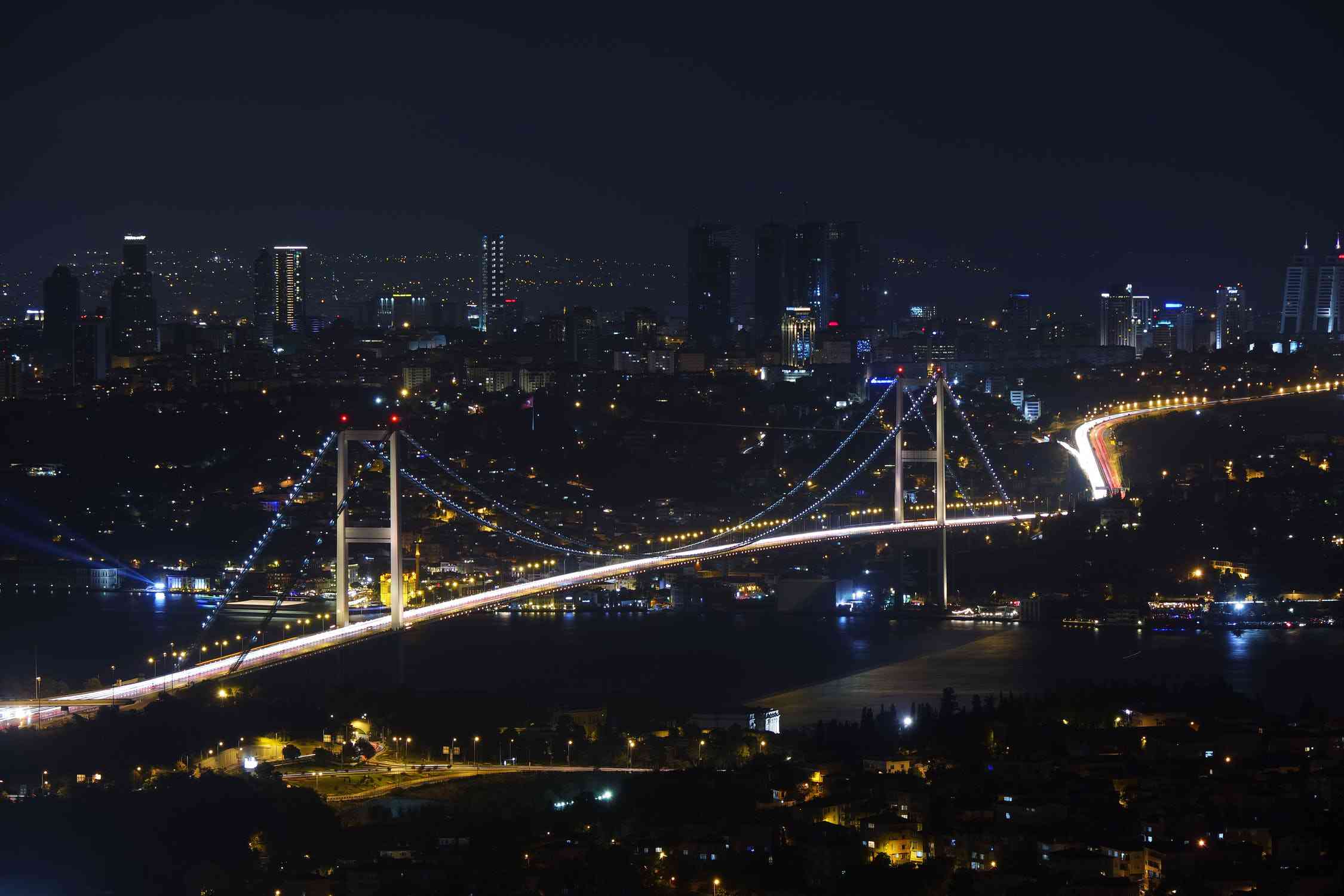 The estimated price of bottled water
USER SUBMITTED RATINGS
Istanbul tap water
Drinking Water Pollution and Inaccessibility

50% Moderate

Water Pollution

56% Moderate

Drinking Water Quality and Accessibility

50% Moderate

Water Quality

44% Moderate
The above data is comprised of subjective, user submitted opinions about the water quality and pollution in Istanbul, measured on a scale from 0% (lowest) to 100% (highest).
Reminder
Always take extra precautions, the water may be safe to drink when it leaves the sewage treatment plant but it may pick up pollutants during its way to your tap. We advise that you ask locals or hotel staff about the water quality. Also, note that different cities have different water mineral contents.
Sources and Resources
Sources Cited
Additional Resources
Current Weather in Istanbul
Ä°STANBUL WEATHER
Some of the Convenience Stores in Istanbul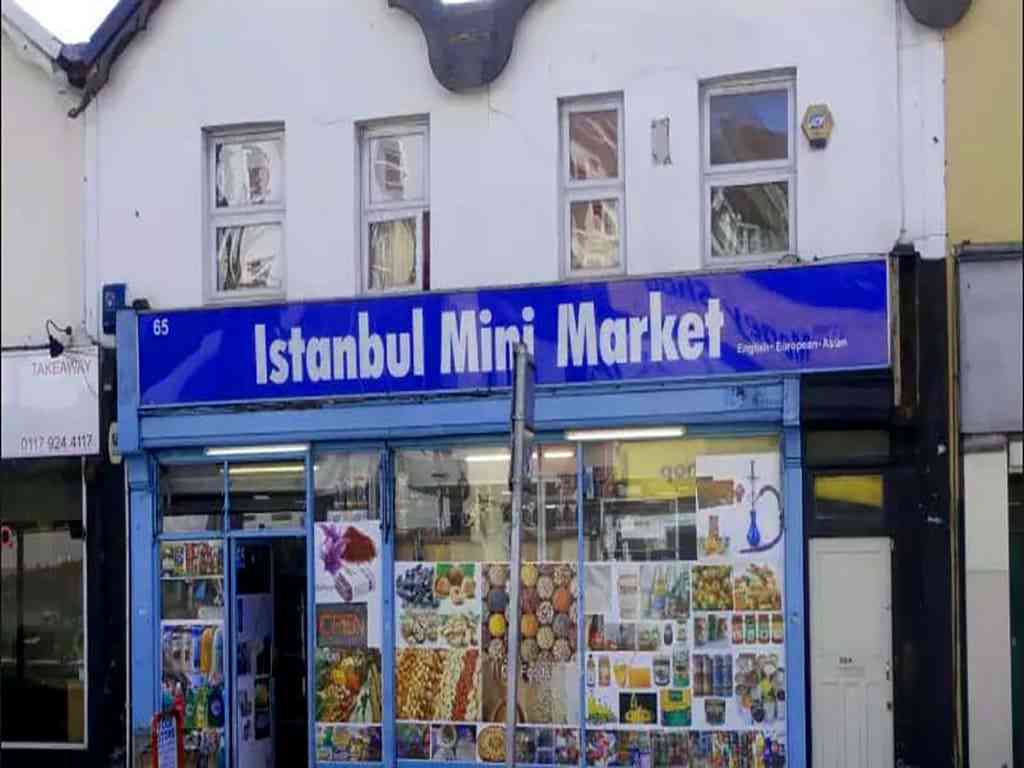 Köşem Grocery Shop
Topagaci Kasabi
Dilek Gida
Doğanlar Mini Market
Peynirci Baba
Petrol Ofisi Market
Özdil Tekel
Levent Tekel Shop
Novi Pazar Gourmet
Gilo Market
İndigo Tekel Şarküteri
Ak Gida
Ekomini
Istanbul Mini Market
Estimated Price of Bottled Water
| | | | | |
| --- | --- | --- | --- | --- |
| Volume | TR | USD | EUR | GBP |
| 1.5-liter | ₺2.03 | $0.36 | €0.33 | £0.30 |