−
+
Table of Contents
Can You Drink Tap Water in Berlin?
Yes, tap water is drinkable.
Tap Safe includes data from many publicly available sources, including the WHO (World Health Organization), CDC (Center for Disease Control), and user submitted databases, but unfortunately there's not enough data about Berlin.
To see user submitted ratings of the water quality for Germany, see the "User Submitted Ratings" box on this page.
The tap water in Berlin is safe! No surprise there, because water is the most examined food product in Germany. Although there are differences in water from region to region, it is commonly very high quality. There is generally no need to buy and drink bottled water. The Government advised and promoted, to fill reusable water bottles with tap water instead of buying plastic bottles.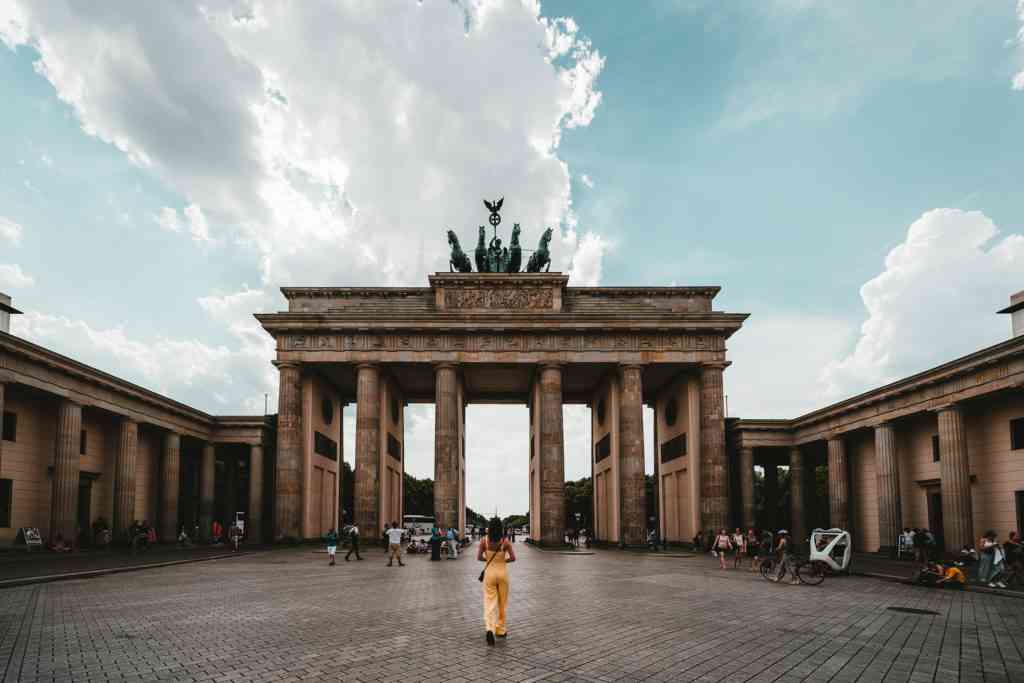 During World Water Day on March 22, 2018, Berlin became part of the Blue Community, an initiative "dedicated to treating water as a human right and not as a commodity." As part of this commitment, the Berlin Senate allotted 1 Million Euros to the Berliner Wasserbetriebe to increase the total number of drinking fountains in Berlin.
Bottled water consumption in Germany is surprisingly high. In some regions around Germany, tap water may taste awful, and some worried about contaminated water due to old piping systems in their household or building. Usually, the taste affected by the "hardness" of the water. While softer water tastes great almost everywhere, harder water ordinarily tastes better cold. Fun Fact: Tea drinkers often prefer soft water. Another concern with hard water is that it usually needs more chlorine to purify it as it sometimes contains high amounts of limescale.
Source of Water in Berlin, Germany
The main source of tap water in Berlin is groundwater and not collected directly from the river or any of the lakes. Groundwater is originally surface water that has seeped deep into the soil and has been filtered by many layers of sand and soil. The local water supplier pumps groundwater and transfers it to the nearest reservoir. The water then treated at the local treatment plant. In this process, the water quality repeatedly checked, even before pumping from the ground. Follow this link to review testing results: Berlin water supplier. Search for your location by postal code.
You don't need to worry about using or drinking tap water, as it posed absolutely no risk to humans. Berliner Wasserbetriebe has sophisticated wastewater treatment, vast water conservation areas in the city, and many soil layers – land with many soil layers with naturally clean the water, ensuring good groundwater quality.
Berlin Tap Water
The German town of Berlin has been one of the most photographed places in Europe for quite some time, and with good reason. Its history is peppered with moments of profound turmoil, intrigue, and angst-worthy moments-so much so that the area has been named as a World Heritage Site. Now, as it prepares for its second World Tour, which starts next week, tourism officials are hoping to take advantage of this special opportunity to show off the city's unique brand of German charm and beauty while simultaneously projecting the "right" image for the city. To do this, they have commissioned an investigation into the popular claim that tap water in Berlin is unsafe to drink due to the presence of drugs and carcinogenic substances.
This is not new news. Several studies over the past few decades have shown that there is indeed a link between water safety and personal health, specifically liver disease and cancer. However, recently, an investigation undertaken by the Berlin police found the drugs in tap water that the German Olympic athletes had consumed during the 1996 Olympics, a finding that caused an uproar not only in Germany but also in the rest of Europe.
Fortunately, the latest investigation into the alleged drugs in tap water in Berlin found no evidence that drugs were present in any German athletes' water. Therefore the whole story was put to rest. It seems that all the talk surrounding this issue was simply a marketing scam meant to frighten people into believing that water contamination is not a simple problem that can be dealt with efficiently. It is straightforward to get high-quality water cleanly from your refrigerator. Many kits are available for purchase that can be used at home to purify water to acceptable levels. There is little reason to worry about the safety of Berlin's tap water for the concerned tourist, as the city has a long and positive history of cleaning up its act.
Berlin Drinking Water
If you are in Berlin and looking for a great place to party, look no further than the trendy Muggelmarktplatz. This venue offers a great view of the Berlin River, with its impressive rock-strewn roof and bar. There are over 20 bars and clubs here and plenty of things to do for people of all ages, from kids to adults. The trendy nightspots are located near the Charles Bridge, where the Berlin wall was torn down decades ago. There are also many museums and public parks in the area, just an hour or so from central Berlin.
If you want to stay at one of the many luxury hotels in Berlin, you won't have to worry about insufficient quality water because it provides city water from a local source. The hotel has its private swimming pool, which offers some of the best views of the city. If you are staying at one of the luxury hotels in Berlin, you would also appreciate that most of them provide sauna facilities for their guests. It is impossible to experience Berlin without visiting the Schloss Charlottenburg, the largest palace in Berlin. If you are looking for the most picturesque spot in Berlin, then the Schloss Charlottenburg is where you should head.
If you love shopping, you won't want to miss out on checking out the Brandenburger Platz, a popular marketplace in the Weddinggarten. The Platz consists of two long strips of shops and restaurants along with a street. You can have a nice time browsing and feeling the tranquil atmosphere of this place. People come to this shop to enjoy all kinds of unique and contemporary goods, while some of the world's most famous brands are situated here.
Water in Berlin
The report inappropriate content of content filter from Berlin was released for the first time in October. The majority of the Berlin population has access to a tap water cleanliness report that was released about a year and a half ago. This article will focus on the problems highlighted in the report and how they can be prevented. Most people are aware that the primary contaminants found in tap water in Berlin are chlorine and fluoride. However, the real problems are traces of mercury and lead that have been found in the report.
Mercury is one of the most common causes of autism. Children who have exposure to it at an early age have been known to develop autistic symptoms. It is essential to avoid any form of mercury or thiomersal in your tap water if you wish to prevent this disorder from developing in your child. I have personally tested the water coming into my house, and the results showed that the water was free from any traces of mercury, and so are the capital of Germany and one of the most beautiful cities in the world.
Several other contaminants, including herbicides and pesticides, are also found in tap water in Berlin, and as long as you do not drink such water directly, you are safe. Water in Berlin is treated by a large-scale water corporation that ensures that it meets the state's standards. However, it is essential to remember that the treatment plant does not purify the water. You must make sure that whatever water you get in your tap water is clean enough by testing it regularly with a home water testing kit.
Berlin Bottled Water
Berlin bottled water has grown in reputation to some very high-rated brands. You may think that just because they call themselves "bottled," that they are watered straight from the tap. This is far from the truth. Bottled water in Germany was first made a few decades ago and, since then, has grown to become one of the best-loved brands in the German-speaking world. And this brand has many fans all across Europe.
If you have never had the opportunity to taste the best tasting water, you can try a bottle of Berlin water. This city is home to some of the most scenic views in all of Europe, and they are more than worth the trek. The beautiful views from the highest point in the city to the river streets below are breathtaking. Suppose you ever get the opportunity to go on vacation to Berlin. In that case, you should make it a point to see this fantastic city and experience the tremendous German bottled water available.
Berlin offers several different options for you to enjoy your favorite beverage while you are there. If you would prefer to buy your water in the store, you can do so. Or if you would like to sit down at the bar and have a glass of your favorite German brew. There are even selections for children and young adults. As you can see, there is something available for everyone in the Berlin area.
Tap Water is Safe in Berlin
You have probably read the news that your tap water in Berlin is contaminated, and it's time to find out what you can do about it. You're not alone; many people across the globe have been dealing with this same news. The first thing you will want to do is check with your city and see if any regulations have been put into place to remove the contaminants. Usually, there are regulations on the number of chemicals used to meet the standards set forth by the EPCG (Environmental Protection Agency).
If they are not present in your city or county, you might be able to remove them yourself by searching online. There are a couple of different ways that you can find out exactly what you need to know. One is to check out public utilities to find out if you have a treatment facility. Another way to go about it is to find a certified reverse osmosis contractor certified to remove these types of contaminants. You can usually tell if they are accredited by reading their business name and number.
If you have found that your tap water is safe in Berlin, you need to be informed and purchase the necessary filtration equipment. This equipment can cost a few hundred dollars, but you'll find that the peace of mind you receive from doing it yourself is well worth it. When you read up about the different contaminants you need to remove, it will make the decision much more accessible. Once you have the correct equipment, it's a matter of measuring how much you're willing to spend. This will ensure that you get the right filtration system for your home. Whether you're ready to start living in a pollution-free environment or you want to be safe, doing your research is a great idea.
Berlin Water Quality
Berlin water quality is a significant concern for the people who live and work in the German capital. People in Berlin have to face the threat of unsafe and unhealthy water due to improper treatment of wastewater. The situation has worsened over the past few years as the city has grown in size.
With the increasing number of water-intolerable pollutants, there is an increased need to improve our water quality and remove them from our water supply. Many companies all around the world offer different solutions to the problems of poor-quality water in Berlin. One of the most effective solutions is to use a water purification system to give us cleaner and safer drinking water.
Many purifying systems are available for use at home. You can find a lot of information about these systems online. You can find out more about the type of purification system that suits your needs and budget. It is also essential to consider the climate of the place you live in when buying or selecting a purification system. For instance, areas that experience colder weather are more prone to insufficient quality water. No question that the water heating industry will have to increase its eco-friendly strategies as well. It may seem expensive initially, but in the long run, it will prove to be a more cost-effective solution for maintaining excellent water quality than building new water heaters every few years.
Drinking Tap Water in Berlin
You may have read many reports from time to time about the many contaminants that are being discovered in tap water around the world. With the recent reports in New York and elsewhere about the harmful pollutants found in drinking water, it is becoming increasingly common for people to look into home water filtration systems. One such system that is gaining in popularity is the system that purifies tap water in Berlin, Germany. The city has had a problem with pollution for years, and to avoid such a problem in the future, it has decided to take action by using activated carbon filtration. This method uses carbon to remove toxins, chemicals, and other contaminants from the water supply. The results are both beneficial to you and the environment.
For this type of water filtration system to work, the tap water has to be purified first. It is then sent through several stages of treatment to remove the remaining contaminants. During this process, any organic or inorganic substances that may have made their way to the water during its travel through the pipes will be removed. After the water passes through this treatment, it is left to sit and mature. This will take anywhere from one to five months, depending on the number of pollutants present in the water. During this time, the carbon filters will work to filter out anything else that could potentially be in the water.
There are many advantages to using a system like this for your water filtration needs. If you don't have a whole house water filtration system at this point, the Activated Carbon filter will do a great job of removing most of the chemicals and organic materials that could end up in the water. Once the water passes this stage, it goes through a second filtration process to remove any remaining traces of pollutants and contaminants. This not only makes significant drinking water, but it also ensures that your shower water is entirely safe for use. This process is usually necessary for water used for bathing purposes because there are not many other options. Using this type of filtration system as a final step means that you have one of the safest ways to get pure water in your home.
Berlin Mineral Water
If you look for a refreshingly natural alternative to regular bottled water, then the Berlin mineral water is a perfect choice. As its name suggests, it comes from the German capital city of Germany, and hence, offers us crystal clear and clean drinking water that tastes great. It was founded on the concept of "drawing out the best of nature's resources." In this respect, it follows the philosophy of "drawing out the purest form of water." It thus purifies water and leaves the consumers with pure drinking water that contains no chemicals or harmful substances.
Although this water brand has become immensely popular over the past few years, it continues to be a relatively new entrant in the market, having first entered the country only in 1998. This is primarily attributed to its cost: its production costs are relatively low compared to other brands. At the same time, it also offers a wide range of different water types. This includes bubbling water, which is said to be even tastier than the ordinary kind.
To sum up, the consumers' preference for this type of water cannot be explained, but we can state that its clean and refreshing taste is crucial. Moreover, it has the least amount of chemical contaminants when compared to other mineral brands. With such benefits, it is not surprising that this water brand is becoming increasingly popular among people from various walks of life.
Berliner Wasserbetriebe
For over 100 years, Berliner Wasserbetriebe has been supplying high-quality German beer to millions of people worldwide. This brew is known for its top-quality taste and flavor, as well as its long shelf life. The history of this brew dates back to the 18th century, in which it was first created in the city of Wurtenberg, which is in Bavaria, Germany. The name of this beer was changed due to political reasons and because it was popular in the French-speaking community where most of the original population lived. After that, it gained popularity in England, and eventually, it wound up in the United States.
This beer's history goes further back than when it was first created because it was used as a substitute for wine for royalty among the nobility in Germany. It was considered a status symbol because it was difficult to get in creating it and because it took so long to mature. During those times, the only water used to make this drink was the tap water that could be easily found throughout the country. Since water at that time was very expensive, it was a better alternative to wine. Although not widely available, this drink soon made its way to the US and is now widely available to consumers everywhere.
In today's world, you can easily find Berliner Wasserbucher anywhere in the United States or Canada. Although it is still challenging to find this beer wherever you are located, you can still enjoy it whenever you want by purchasing bottled water. There are even some online merchants that are selling bottled water with this recipe along with it. However, if you prefer to make the water yourself, you can pour boiling water over the top of the wasserbucher to create a delicious and authentic taste. Once you experience this delightful and authentic taste of the original Wasser, you will know precisely why it is one of the world's best brands to purchase water with.
Other links:
What do people in Berlin think about the tap water?
Tap water is perfectly fine to drink, although most people prefer bottled sparkling or still water. It is not customary to receive a glass of tap water in cafes or restaurants and asking for one may be met with the suggestion that you order the bottled variety.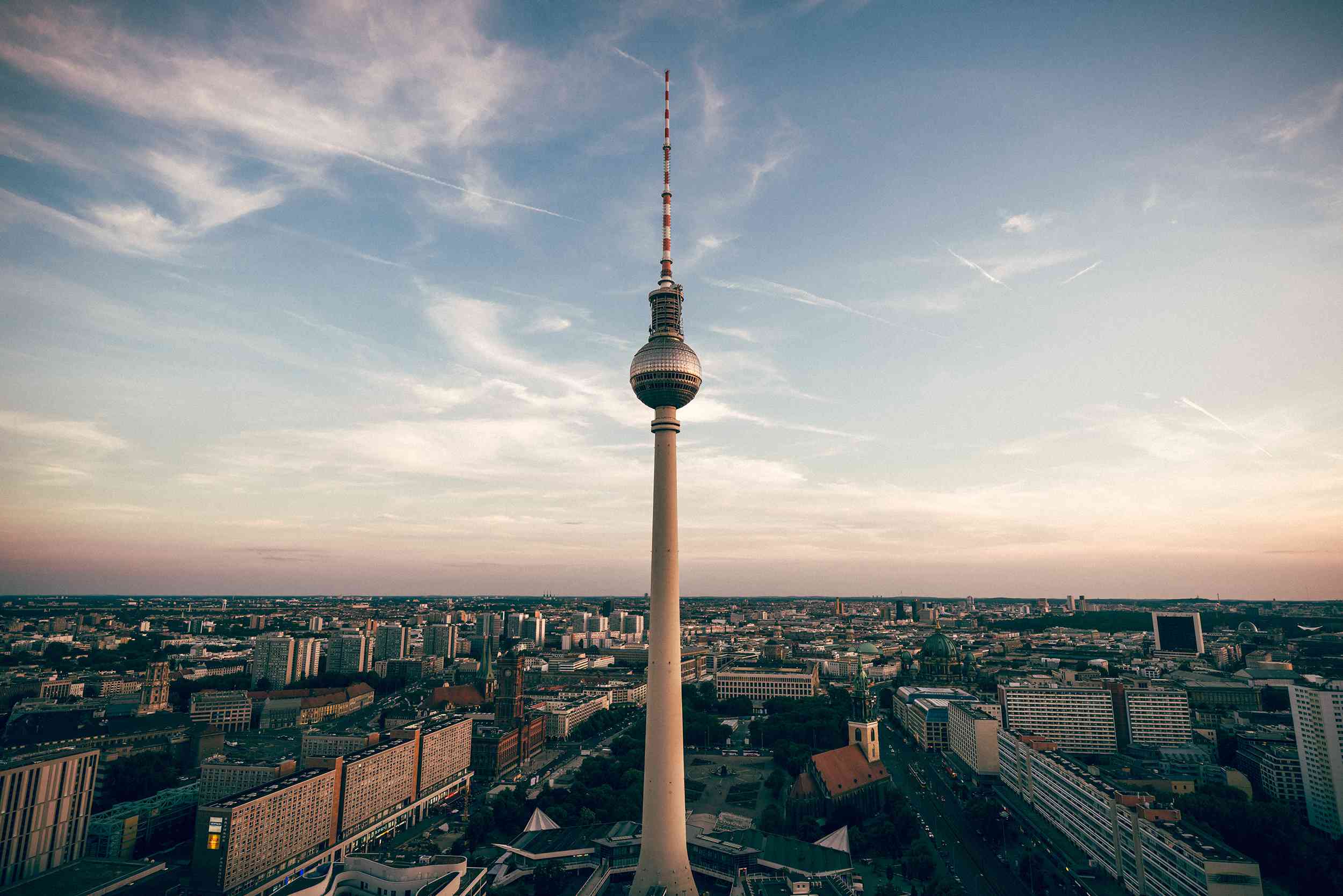 The estimated price of bottled water
USER SUBMITTED RATINGS
Berlin tap water
Drinking Water Pollution and Inaccessibility

26% Low

Water Pollution

29% Low

Drinking Water Quality and Accessibility

74% High

Water Quality

71% High
The above data is comprised of subjective, user submitted opinions about the water quality and pollution in Berlin, measured on a scale from 0% (lowest) to 100% (highest).
Reminder
Always take extra precautions, the water may be safe to drink when it leaves the sewage treatment plant but it may pick up pollutants during its way to your tap. We advise that you ask locals or hotel staff about the water quality. Also, note that different cities have different water mineral contents.
Sources and Resources
Sources Cited
Additional Resources
Traveller's Notes
Tap water is perfectly fine to drink, although most people prefer bottled sparkling or still water. It is not customary to receive a glass of tap water in cafes or restaurants and asking for one may be met with the suggestion that you order the bottled variety.
Current Weather in Berlin
BERLIN WEATHER
Some of the Convenience Stores in Berlin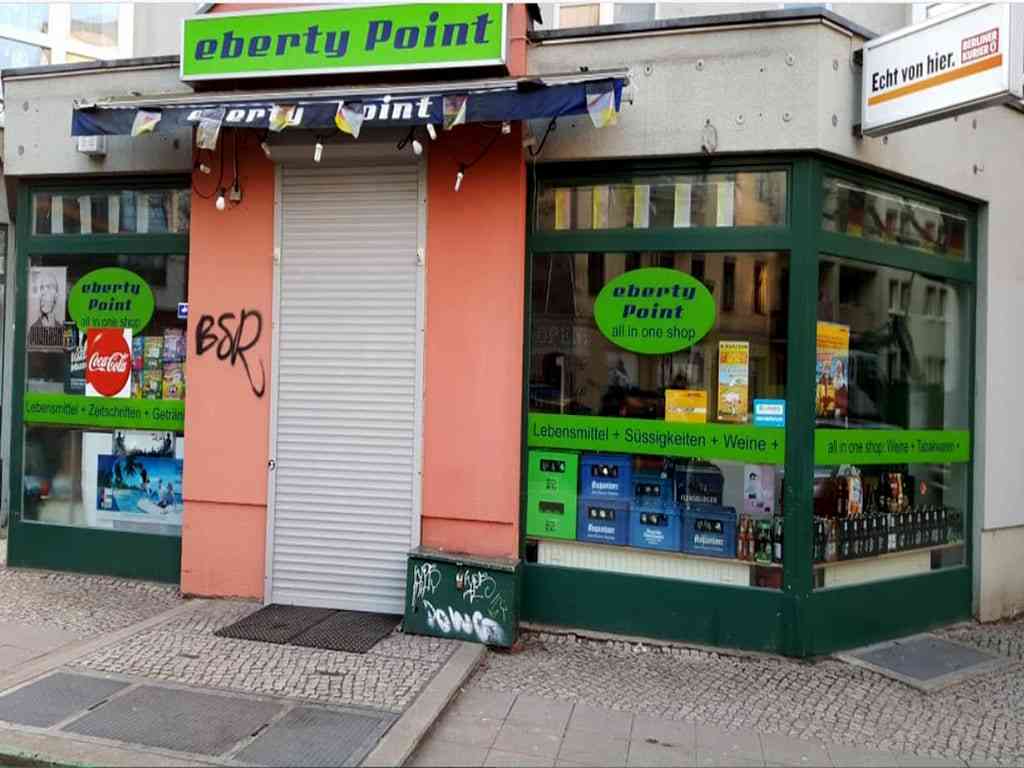 Hub Convenience
Polats Minimarkt
Spät Kauf 7Days shop
Ela Spätkauf
Das Unikat
Drink Shop
SPAR express
Eberty Point
SPÄTSHOP
Späti Raumer 6
Schnäppchenprinz
SPIFF24
Late Shop
Estimated Price of Bottled Water
| | | | |
| --- | --- | --- | --- |
| Volume | EUR | USD | GBP |
| 1.5-liter | €0.75 | $0.82 | £0.67 |