−
+
Table of Contents
Can You Drink Tap Water in Kansas City?
Yes, Kansas City's tap water is generally considered safe to drink as Kansas City has no active health based violations of the Safe Drinking Water Act (SDWA) that we are aware of. Other factors such as lead piping in a home, or low levels of pollutants on immunocompromised individuals, should also be considered, however. To find more recent info we might have, you can check out our boil water notice page or the city's water provider website.
According the EPA's ECHO database, from April 30, 2019 to June 30, 2022, Kansas City's water utility, Water District 1 of Johnson Co, had 0 violations of the Safe Drinking Water Act. For more details on the violations, please see our violation history section below. This assessment is based on the Water District 1 of Johnson Co water system, other water systems in the city may have different results.
While tap water that meets the EPA health guidelines generally won't make you sick to your stomach, it can still contain regulated and unregulated contaminants present in trace amounts that could potentially cause health issues over the long-run. These trace contaminants may also impact immunocompromised and vulnerable individuals.
The EPA is reviewing if it's current regulations around pollutant levels in tap water are strict enough, and the health dangers posed by unregulated pollutants, like PFAS.
Kansas City Tap Water Safe Drinking Water Act Violation History - Prior 10 Years
Below is a ten year history of violations for the water system named Water District 1 of Johnson Co for Kansas City in Kansas. For more details please see the "What do these Violations Mean?" section below.
Is there Lead in Kansas City Water?
Based on the EPA's ECHO Database, 90% of the samples taken from the Kansas City water system, Water District 1 of Johnson Co, between sample start date and sample end date, were at or below, 0.0035 mg/L of lead in Kansas City water. This is 23.3% of the 0.015 mg/L action level. This means 10% of the samples taken from Kansas City contained more lead.
While Kansas City water testing may have found 0.0035 mg/L of lead in its water, that does not mean your water source has the same amount. The amount of lead in water in a city can vary greatly from neighborhood to neighborhood, or even building to building. Many buildings, particularly older ones, have lead pipes or service lines which can be a source of contamination. To find out if your home has lead, we recommend getting you water tested.
No amount of lead in water is healthy, only less dangerous. As lead accumulates in our bodies over time, even exposure to relatively small amounts can have negative health effects. For more information, please check out our Lead FAQ page.
Are there PFAS in Kansas City Tap Water?
Currently, testing tap water for PFAS isn't mandated on a national level. We do have a list of military bases where there have been suspected or confirmed leaks. There appears to be at least one military base - Lake City AAP - near Kansas City with suspected leaks.
With many potential sources of PFAS in tap water across the US, the best information we currently have about which cities have PFAS in their water is this ewg map, which you can check to see if Kansas City has been evaluated for yet.
Our stance is better safe than sorry, and that it makes sense to try to purify the tap water just in case.
What do these Violations Mean?
Safe Drinking Water Act Violations categories split into two groups, health based, and non-health based. Generally, health based violations are more serious, though non-health based violations can also be cause for concern.
Health Based Violations
Maximum contaminant levels (MCLs) - maximum allowed contaminant level was exceeded.
Maximum residual disinfectant levels (MRDLs) - maximum allowed disinfectant level was exceeded.
Other violations (Other) - the exact required process to reduce the amounts of contaminants in drinking water was not followed.
Non-Health Based Violations
Monitoring and reporting violations (MR, MON) - failure to conduct the required regular monitoring of drinking water quality, and/or to submit monitoring results on time.
Public notice violations (Other) - failure to immediately alert consumers if there is a serious problem with their drinking water that may pose a risk to public health.
Other violations (Other) - miscellaneous violations, such as failure to issue annual consumer confidence reports or maintain required records.
SDWA Table Key
Field
Description
Compliance Period
Dates of the compliance period.
Status
Current status of the violation.

Resolved - The violation has at least one resolving enforcement action. In SDWIS, this indicates that either the system has returned to compliance from the violation, the rule that was violated was no longer applicable, or no further action was needed.
Archived - The violation is not Resolved, but is more than five years past its compliance period end date. In keeping with the Enforcement Response Policy, the violation no longer contributes to the public water system's overall compliance status. Unresolved violations are also marked as Archived when a system ceases operations (becomes inactive).
Addressed - The violation is not Resolved or Archived, and is addressed by one or more formal enforcement actions.
Unaddressed - The violation is not Resolved or Archived, and has not been addressed by formal enforcement.

show details

Health-Based?
Whether the violation is health based.
Category Code

The category of violation that is reported.

TT - Treatment Technique Violation
MRDL - Maximum Residual Disinfectant Level
Other - Other Violation
MCL - Maximum Contaminant Level Violation
MR - Monitoring and Reporting
MON - Monitoring Violation
RPT - Reporting Violation

show details

Code
A full description of violation codes can be accessed in the SDWA_REF_CODE_VALUES (CSV) table.
Contaminant Code
A code value that represents a contaminant for which a public water system has incurred a violation of a primary drinking water regulation.
Rule Code
Code for a National Drinking Water rule.

110 - Total Coliform Rule
121 - Surface Water Treatment Rule
122 - Long Term 1 Enhanced Surface Water Treatment Rule
123 - Long Term 2 Enhanced Surface Water Treatment Rule
130 - Filter Backwash Rule
140 - Ground Water Rule
210 - Stage 1 Disinfectants and Disinfection Byproducts Rule
220 - Stage 2 Disinfectants and Disinfection Byproducts Rule
230 - Total Trihalomethanes
310 - Volatile Organic Chemicals
331 - Nitrates
332 - Arsenic
333 - Inorganic Chemicals
320 - Synthetic Organic Chemicals
340 - Radionuclides
350 - Lead and Copper Rule
410 - Public Notice Rule
420 - Consumer Confidence Rule
430 - Miscellaneous
500 - Not Regulated
111 - Revised Total Coliform Rule

show details

Rule Group Code
Code that uniquely identifies a rule group.

120 - Surface Water Treatment Rules
130 - Filter Backwash Rule
140 - Groundwater Rule
210 - Stage 1 Disinfectants and Disinfection Byproducts Rule
220 - Stage 2 Disinfectants and Disinfection Byproducts Rule
230 - Total Trihalomethanes
310 - Volatile Organic Chemicals
320 - Synthetic Organic Chemicals
330 - Inorganic Chemicals
340 - Radionuclides
350 - Lead and Copper Rule
400 - Other
500 - Not Regulated
110 - Total Coliform Rules
410 - Public Notice Rule
420 - Consumer Confidence Rule
430 - Miscellaneous

show details

Rule Family Code
Code for rule family.

100 - Microbials
200 - Disinfectants and Disinfection Byproducts Rule
300 - Chemicals
400 - Other
500 - Not Regulated

show details
For more clarification please visit the EPA's data dictionary.
Kansas City Water - Frequently Asked Questions
HOW DO I CONTACT KANSAS CITY CUSTOMER SERVICE?
To contact customer service for the Kansas City water provider, Water District 1 of Johnson Co, please use the information below.
By Mail:
7601 HOLLIDAY DR
KANSAS CITY, KS, 66106
HOW TO PAY BILL FOR WATER DISTRICT 1 OF JOHNSON CO
HOW TO START & STOP KANSAS CITY WATER SERVICE
Starting Your Service
Moving to a new house or apartment in Kansas City means you will often need to put the water in your name with Water District 1 of Johnson Co. In order to put the water in your name, please click the link to the start service form below. Start service requests for water bills typically take two business days.
Want to create a new account?
Leaving your house or apartment in Kansas City means you will likely need to take your name off of the water bill with Water District 1 of Johnson Co. In order to take your name off the water bill, please click the link to the stop service form below. Stop service for water bills requests typically take two business days.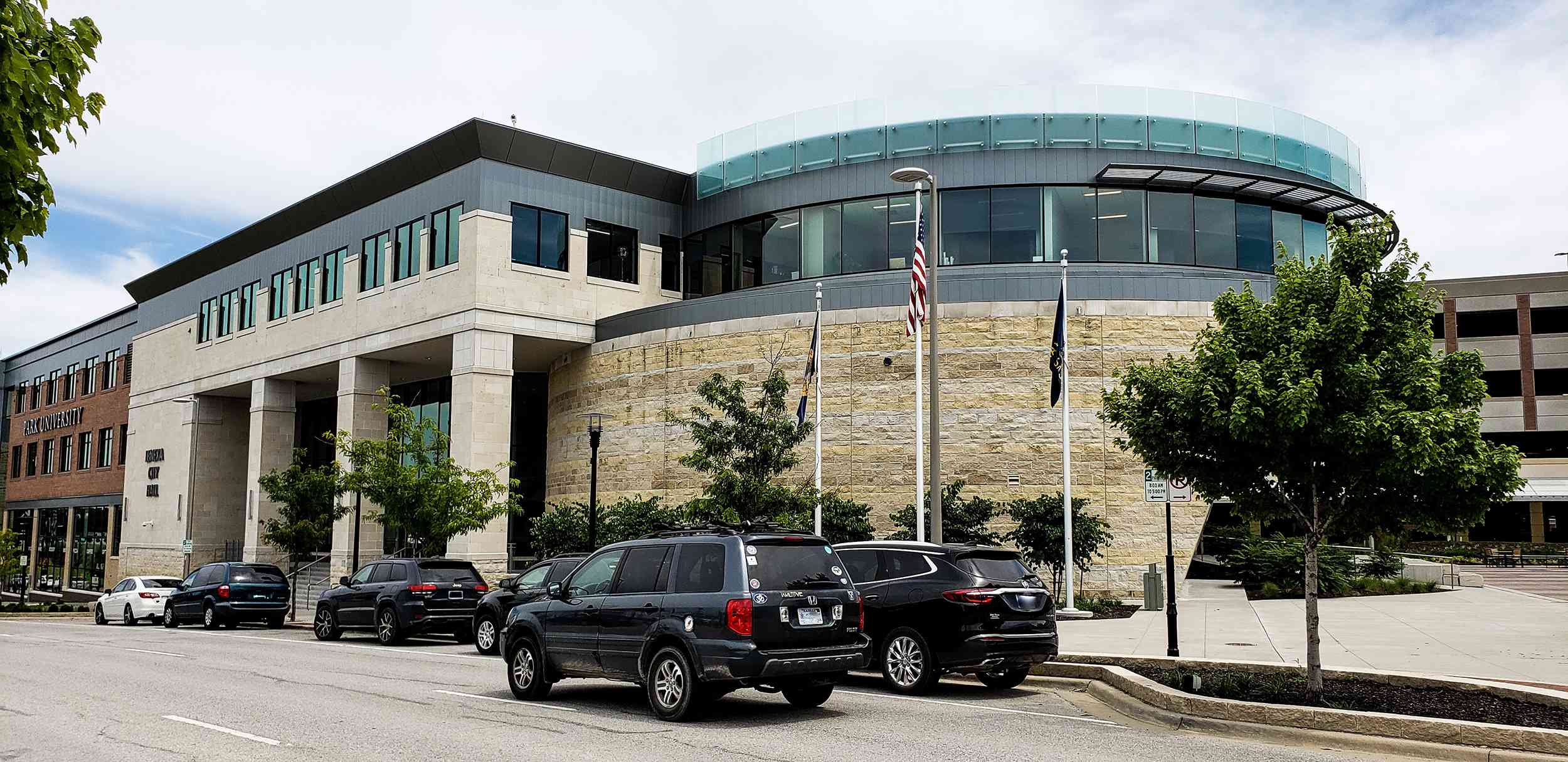 The estimated price of bottled water
USER SUBMITTED RATINGS
Kansas City tap water
Drinking Water Pollution and Inaccessibility

31% Low

Water Pollution

31% Low

Drinking Water Quality and Accessibility

69% High

Water Quality

69% High
The above data is comprised of subjective, user submitted opinions about the water quality and pollution in Kansas City, measured on a scale from 0% (lowest) to 100% (highest).
Contaminants
---
Water District 1 of Johnson County
EWG's drinking water quality report shows results of tests conducted by the water utility and provided to the Environmental Working Group by the Kansas Department of Health and Environment, as well as information from the U.S. EPA Enforcement and Compliance History database (ECHO). For the latest quarter assessed by the U.S. EPA (January 2019 - March 2019), tap water provided by this water utility was in compliance with federal health-based drinking water standards.
Utility details
Serves:

331900

Data available:

2012-2017

Data Source:

Surface water

Total:

20
Contaminants That Exceed Guidelines
Arsenic
Atrazine
Bromodichloromethane
Chlorite
Chloroform
Chromium (hexavalent)
Dibromochloromethane
Nitrate
Total trihalomethanes (TTHMs)
Other Detected Contaminants
Aluminum
Barium
Chlorate
Chromium (total)
Fluoride
Haloacetic acids (HAA5)
Manganese
Molybdenum
Selenium
Strontium
Vanadium
Reminder
Always take extra precautions, the water may be safe to drink when it leaves the sewage treatment plant but it may pick up pollutants during its way to your tap. We advise that you ask locals or hotel staff about the water quality. Also, note that different cities have different water mineral contents.
Sources and Resources
Sources Cited
Additional Resources
Kansas City Tap Water
Kansas City tap water is safe to drink, but there are other things you need to be aware of. It is widely believed that the tap water in Kansas City is just as good, if not better, than anywhere else. The only problem is that you may not be drinking from the best source available. Many places claim to offer this type of water, but not all of them are created equal. Some of them can do more harm to your body than good.
Many people think that they are getting pure water when they turn on their faucet and start enjoying a refreshing drink. However, this is not always the case as you have to purchase the right purifier for your home. There are several different purifiers that you can choose from, including countertop, under the sink, showerheads, whole house, and even kitchen range hood purifiers. The best part about it is that the right purifier will give you great-tasting water that is perfectly safe to drink. Some companies even guarantee that their products will kill bacteria, remove heavy metals, and even filter out odors!
Before you begin looking for a new water purifier, you should make sure that you know what is in the water that you are drinking. In addition to the water itself, you also need to understand what steps you are taking to protect yourself and your family. For instance, you should be researching your showerhead not to use any plastic products when you take a shower. Live in an area that has known heavy pollution in the air. It would help if you were even more diligent about protecting yourself from the chemicals found in the air and the tap water that you drink and cook with.
Kansas City Drinking Water
The Kansas City Water Plant is responsible for providing safe drinking water to all people in Kansas City. In addition, this water treatment plant also produces chlorine for use in the water treatment facility in surrounding areas. There are three treatment plants in Kansas City; Johnson Creek, Levee, and North West. These three treatment plants provide the city with the cleanest water available. The treatment plants use a combination of traditional purification methods, including reverse osmosis and ultraviolet light, for killing bacteria and germs, along with other methods such as carbon filtration, ion exchange, and distillation.
When it comes to the treatment of the city's drinking water, the Environmental Protection Agency regulates the amount of chlorine used. The EPA also sets the number of days that the water is stored before being used. The number of days that treatment plants were inspected when the testing was completed was also noted. Kansas City's drinking water plant meets all of these requirements. It is one of the most regulated facilities in the country.
Suppose you want to purchase chlorine for your home. In that case, the chemical can be purchased at many home improvement stores or from several companies on the Internet. The Internet has become an excellent source for research, but be sure to do your homework first. You should find several reputable companies that will supply the correct amount of chemicals to meet your needs. Make sure to also inquire about the testing that is done to ensure the water is clean.
Kansas City Water Quality Report
Kansas City is one of the largest cities in the United States, situated in the Midwest. One of its biggest attractions is the Sprint Center, home to the National Basketball League's Kansas City Kings. However, even in this affluent region, residents and business professionals are concerned about drinking water quality. The Kansas City water quality report ranks it among the top ten worst cities in the United States for poor water quality. According to the report, Kansas City is suffering from "an exceptionally high number of years of over-flux and sedimentation of treated stormwater and groundwater." As a result, the quality of the water supply has become contaminated, and residents and business professionals have become alarmed.
Not only does the quality of the water supply in Kansas City fall short of safety standards, but the pollution is so severe that the Environmental Protection Agency has ordered the city to desalinate its drinking water. Although the process is still being perfected, the desalination of seawater is already underway. The quality of tap water on the city's municipal water system is expected to improve over time. In addition to desalinating the city's water, another way to improve its water quality is by adding ultraviolet light. Ultraviolet light kills bacteria and viruses, and the resulting disinfection increases the life of disinfection by bacteria.
If you're worried about your family's health, the best thing you can do is invest in a home water filter. The best filtering systems take out all of the contaminants mentioned in the Kansas City report and more. They also balance the mineral content, making sure that your drinking water tastes good and is free of harmful pollutants. If you want to protect your family's health, the best option is a quality water filtration system.
Kansas City Water Treatment
There is nothing more frustrating than having the best of intentions, bringing your family water purification system to Kansas City, Kansas, and then discovering that the water treatment you have got in is inadequate to meet the needs of your family or home. If you take a look at the simple fundamentals of water treatment, it is straightforward. Yet, very few people take the time to learn the proper steps to have clean, toxin-free drinking water. The sad fact is that the standards for treatment for public water supply are so lax that even some of the largest companies in the country have had to settle lawsuits for exposing their customers to lead. If you have children, you owe it to them to be sure they are getting enough healthy water to enjoy and grow with.
You can help ensure that they are getting plenty of pure water to install an ionization filtration device in your home or office. These types of systems will not only provide your entire household with clean, safe water, but they will also remove lead and many other harmful contaminants. Your health and that of your family are too important to leave to chance. Installing a multi-stage water treatment system will ensure that your family is protected from all health threats. There are several different models available on the market, so take some time to compare the various offerings before deciding.
When you compare the different available units, make sure that you understand how each one will treat your water and which one is the best option for your particular situation. To have the safest water possible, you will need a good water treatment system with ionization filtration and ion exchange. The drinking water offered through your public supply will not be as pure as you would like, but you do have options. Take the time to explore the available options to have great tasting and safe drinking water in your home for years to come.
Kansas City Water Filter
Kansas City is a great American city located right in the middle of the Midwest. The Kansas City residents are known for their avid sports fan culture and are incredibly passionate about their sports teams. As you can imagine, this has had a profound effect on the city's water supply and the quality of that water supply. Many Kansas City water filter systems have been developed to meet the needs of these sports fanatic residents. Each group has a unique water filtering system designed to meet their individual needs, from football and basketball fans to baseball and soccer fans.
The quality of water in Kansas City is known to have significantly improved since those first sports fanatics started watching their teams on television in the 1950s. While most cities had no problems providing safe water to drink, the water supply in Kansas City was a different story. There were often polluted or hazardous chemicals and other harmful substances in the water that made drinking unhealthy for everyone, especially for children and older people. A new wave of water filtration systems was developed to help eliminate some of Kansas City's water supply problems. The people of the Kansas City area have been enjoying the benefits of their water filters ever since.
If you are one of those people who enjoy watching your sports and taking advantage of the health benefits of purified water, then maybe you might want to look into purchasing a new water filter for your home. A water filter can improve your health by removing the harmful substances from your water that can make watching your favorite sports a little bit more enjoyable. Whether you like football or baseball, or even basketball, filters are available to suit your individual needs. A Kansas City water filter can provide you with the clean, pure water you are looking for to enjoy your favorite sports without worrying about getting sick from the water. Stop letting your water get to dangerous levels, and start enjoying a safer, healthier life.
Kansas City Water Utility
Kansas City is one of the largest cities in the United States of America. The city was settled by the Menes brothers and is considered the original town of Kansas City. The original settlement was made on what is known today as Main Street in Kansas City, Kansas. The Kansas City water utility provides its customers with clean and purified water. With an average yearly rainfall of fifty-nine thousand (52.6), the water utility offers clean drinking water for all citizens of Kansas City who take advantage of their services.
Kansas City water utility rates are based on the many factors that make up the rate, such as usage, age of the customer, and the average water flows over the last seven years. Some companies offer their customers a special deal for their water utility by having reduced rate rates. Customers can also find information on the Internet that will allow them to compare the prices of various water utility companies. Suppose you are considering using the water utility services in Kansas City. In that case, you will want to look at the following benefits that the water utility companies will provide.
Kansas City water utility companies are required by law to serve all Kansas City residents regardless of whether they are on a fixed income or not. The city of Kansas City has made sure that all of its residents have access to safe water. The city offers free shut-off valves and meters for its customers to use. With so many reasons to use the services of a water utility company, Kansas City has it all.
Kansas City Water Contaminants
Have you heard of Kansas City water contamination? If you have, you probably wonder why anyone would be interested in such a thing. After all, you read all the stories about how people are losing their lives and their families to some municipal sludge that is being pumped into the ground below their homes. But did you know that if the water in your home is not from a treated facility and that it is coming from a reservoir where it has traveled hundreds or even thousands of miles over dirt roads? Through fields and rivers, it may contain hazardous contaminants? You should be aware of some things and be on the lookout for if you are getting your drinking water from anywhere within the city limits.
Some of the more common contaminants in Kansas City water supplies are THMs or Trihalomethanes. They can cause cancer and become even more deadly over time if they are inhaled. One of the most common THMs found in Kansas City water is TCE, also known as trihalomethane. This is another group of chemicals that can cause health problems, including liver damage and cancer. There are many other types of contaminants that have been identified in Kansas City water, and the list is still growing. What makes this all the more important is that the levels of these toxins in the tap water are increasing every year as cities all over the country are trying to find ways of removing all of the toxins they put into the groundwater supplies.
If you do not use a purification system to remove all of these toxins, you need to consider purchasing one. Not only will you be saving yourself a lot of money by not buying bottled water, but you will also be making an excellent contribution to keeping the air clean and the soil healthy. When you are shopping for a purification system, make sure to address the issues mentioned above, like total dissolved solids, total suspended solids, pH level, sulfate/sulfur ratio, contaminant removal, and disinfection. It will help if you read all of the information on the product that you are considering carefully before buying it not to waste your money.
Kansas City Water System
It is hard to find a service provider in Kansas City that does not have a water delivery system that is highly efficient and cost-effective. Kansas City has a long history as one of the most industrial cities in America. The water supplied by our delivery system can take that same spirit of energy and commitment to excellence to all the residents of Kansas City. Our water contains some of the cleanest and purest water in the world. It is delivered in such a way that it is easily absorbed into the environment. Kansas City water also features several different water treatment methods to choose the one that is right for them and their families. With all this going for us, it is no wonder that Kansas City is a destination city for tourists and visitors from out of town and worldwide!
If you want to take a look at the city's water system and decide for yourself if it is one of the best-rated in the country, you should make an appointment with your local water delivery service and bring along a bottle of water to test it. This is not an option that you want to skip because, in Kansas City, the first impression that most people get of the city is not a good one. We are a place that is known for our rich natural resources. If you are going to come to Kansas City, you better believe that you will leave feeling a very positive and invigorated feeling about what you will encounter. Kansas City is known for having some of the most potent green economies in the nation, and when you get that feeling of support, you know that you are in a good place!
So, whether you are looking for a reliable supply of water or a source of clean and pure drinking water, you are going to find it in Kansas City. Kansas City has one of the best-rated water systems in the country, and we are one of the best cities in the United States for water. With so many different sources of water to choose from, you are spoiled for choice. The best thing you can do when visiting Kansas City is to experience all of the different water sources available to you! You are sure to feel as though you have gotten to see Kansas City the way everyone else does when they take a trip to this exciting tourist attraction!
Kansas City Water Services
The Kansas City water services are responsible for providing all the necessities of life for millions of Kansas City residents. This includes providing clean and safe drinking water to people who cannot afford bottled water or have access to a grocery store that sells safe tap water. Even though there are over twenty different treatment facilities in Kansas City, the treatment plants do not treat all of the water coming into the city. Depending on where you live, some areas may have more demand for treated water than others. For example, the rural parts of Kansas have more water-borne illnesses than the city, so Kansas is sometimes considered a wrong location for treating the water.
Most cities and water services do not use chlorine, but there are some exceptions. In some rural areas, water is treated with chlorine before being sent to homes. Chlorine is highly corrosive and will dissolve organic compounds in your water, which can, in turn, aggravate certain medical conditions and diseases. Luckily, the FDA has approved chlorination as an effective way to kill bacteria and other microbes in the water. It is also widely recognized as a safe way to kill bacteria, which is also essential in protecting your family from various forms of cancer. There is no way to tell exactly how much chlorine is in your tap water without testing yourself. Still, suppose you suspect that there is a lot of it. In that case, you should test your water at least once a month to make sure that you are not consuming any harmful levels of chlorine through drinking, cooking, or bathing.
If you want to protect your family, the best thing you can do is invest in a home water purifier. Using a filter will eliminate all of the chlorine in your water and remove any other harmful chemicals. Since water services in Kansas City also provide filtered water to customers for a small fee, this will cost you much less than it would purchase a chlorine treatment system. You can also buy filters at many other locations for home use, which will allow you to continue to enjoy great-tasting water without having to pay a fortune to do it.