−
+
Table of Contents
Can You Drink Tap Water in Hempstead?
Yes, Hempstead's tap water is generally considered safe to drink as Hempstead has no active health based violations of the Safe Drinking Water Act (SDWA) that we are aware of. Other factors such as lead piping in a home, or low levels of pollutants on immunocompromised individuals, should also be considered, however. To find more recent info we might have, you can check out our boil water notice page or the city's water provider website.
According the EPA's ECHO database, from April 30, 2019 to June 30, 2022, Hempstead's water utility, Town of Hempstead Water Department, had 0 violations of the Safe Drinking Water Act. For more details on the violations, please see our violation history section below. This assessment is based on the Town of Hempstead Water Department water system, other water systems in the city may have different results.
While tap water that meets the EPA health guidelines generally won't make you sick to your stomach, it can still contain regulated and unregulated contaminants present in trace amounts that could potentially cause health issues over the long-run. These trace contaminants may also impact immunocompromised and vulnerable individuals.
The EPA is reviewing if it's current regulations around pollutant levels in tap water are strict enough, and the health dangers posed by unregulated pollutants, like PFAS.
Water Quality Report for Hempstead Tap Water
The most recent publicly available numbers for measured contaminant levels in Hempstead tap water are in its 2020 Water Quality Report. As you can see, there are levels which the EPA considers to be acceptable, but being below the maximum allowable level doesn't necessarily mean the water is healthy.
Lead in tap water, for example, is currently allowed at up to 15ppb by the EPA, but it has set the ideal goal for lead at zero. This highlights how meeting EPA standards doesn't necessarily mean local tap water is healthy.
EPA regulations continue to change as it evaluates the long term impacts of chemicals and updates drinking water acceptable levels. The rules around arsenic, as well as, lead and copper are currently being re-evaluated.
There are also a number of "emerging" contaminants that are not currently. For example, PFAS (Per- and polyfluoroalkyl substances), for which the EPA has issued a health advisory. PFAS are called "forever chemicals" since they tend not to break down in the environment or the human body and can accumulate over time.
We recommend looking at the contaminants present in Hempstead's water quality reports, or getting your home's tap water tested to see if you should be filtering your water.
Hempstead Tap Water Safe Drinking Water Act Violation History - Prior 10 Years
Below is a ten year history of violations for the water system named Town of Hempstead Water Department for Hempstead in New York. For more details please see the "What do these Violations Mean?" section below.
Is there Lead in Hempstead Water?
Based on the EPA's ECHO Database, 90% of the samples taken from the Hempstead water system, Town of Hempstead Water Department, between sample start date and sample end date, were at or below, 0.0013 mg/L of lead in Hempstead water. This is 8.7% of the 0.015 mg/L action level. This means 10% of the samples taken from Hempstead contained more lead.
While Hempstead water testing may have found 0.0013 mg/L of lead in its water, that does not mean your water source has the same amount. The amount of lead in water in a city can vary greatly from neighborhood to neighborhood, or even building to building. Many buildings, particularly older ones, have lead pipes or service lines which can be a source of contamination. To find out if your home has lead, we recommend getting you water tested.
No amount of lead in water is healthy, only less dangerous. As lead accumulates in our bodies over time, even exposure to relatively small amounts can have negative health effects. For more information, please check out our Lead FAQ page.
Are there PFAS in Hempstead Tap Water?
Currently, testing tap water for PFAS isn't mandated on a national level. We do have a list of military bases where there have been suspected or confirmed leaks. There appears to be at least one military base - BETHPAGE NY NWIRP - near Hempstead with suspected leaks.
With many potential sources of PFAS in tap water across the US, the best information we currently have about which cities have PFAS in their water is this ewg map, which you can check to see if Hempstead has been evaluated for yet.
Our stance is better safe than sorry, and that it makes sense to try to purify the tap water just in case.
What do these Violations Mean?
Safe Drinking Water Act Violations categories split into two groups, health based, and non-health based. Generally, health based violations are more serious, though non-health based violations can also be cause for concern.
Health Based Violations
Maximum contaminant levels (MCLs) - maximum allowed contaminant level was exceeded.
Maximum residual disinfectant levels (MRDLs) - maximum allowed disinfectant level was exceeded.
Other violations (Other) - the exact required process to reduce the amounts of contaminants in drinking water was not followed.
Non-Health Based Violations
Monitoring and reporting violations (MR, MON) - failure to conduct the required regular monitoring of drinking water quality, and/or to submit monitoring results on time.
Public notice violations (Other) - failure to immediately alert consumers if there is a serious problem with their drinking water that may pose a risk to public health.
Other violations (Other) - miscellaneous violations, such as failure to issue annual consumer confidence reports or maintain required records.
SDWA Table Key
Field
Description
Compliance Period
Dates of the compliance period.
Status
Current status of the violation.

Resolved - The violation has at least one resolving enforcement action. In SDWIS, this indicates that either the system has returned to compliance from the violation, the rule that was violated was no longer applicable, or no further action was needed.
Archived - The violation is not Resolved, but is more than five years past its compliance period end date. In keeping with the Enforcement Response Policy, the violation no longer contributes to the public water system's overall compliance status. Unresolved violations are also marked as Archived when a system ceases operations (becomes inactive).
Addressed - The violation is not Resolved or Archived, and is addressed by one or more formal enforcement actions.
Unaddressed - The violation is not Resolved or Archived, and has not been addressed by formal enforcement.

show details

Health-Based?
Whether the violation is health based.
Category Code

The category of violation that is reported.

TT - Treatment Technique Violation
MRDL - Maximum Residual Disinfectant Level
Other - Other Violation
MCL - Maximum Contaminant Level Violation
MR - Monitoring and Reporting
MON - Monitoring Violation
RPT - Reporting Violation

show details

Code
A full description of violation codes can be accessed in the SDWA_REF_CODE_VALUES (CSV) table.
Contaminant Code
A code value that represents a contaminant for which a public water system has incurred a violation of a primary drinking water regulation.
Rule Code
Code for a National Drinking Water rule.

110 - Total Coliform Rule
121 - Surface Water Treatment Rule
122 - Long Term 1 Enhanced Surface Water Treatment Rule
123 - Long Term 2 Enhanced Surface Water Treatment Rule
130 - Filter Backwash Rule
140 - Ground Water Rule
210 - Stage 1 Disinfectants and Disinfection Byproducts Rule
220 - Stage 2 Disinfectants and Disinfection Byproducts Rule
230 - Total Trihalomethanes
310 - Volatile Organic Chemicals
331 - Nitrates
332 - Arsenic
333 - Inorganic Chemicals
320 - Synthetic Organic Chemicals
340 - Radionuclides
350 - Lead and Copper Rule
410 - Public Notice Rule
420 - Consumer Confidence Rule
430 - Miscellaneous
500 - Not Regulated
111 - Revised Total Coliform Rule

show details

Rule Group Code
Code that uniquely identifies a rule group.

120 - Surface Water Treatment Rules
130 - Filter Backwash Rule
140 - Groundwater Rule
210 - Stage 1 Disinfectants and Disinfection Byproducts Rule
220 - Stage 2 Disinfectants and Disinfection Byproducts Rule
230 - Total Trihalomethanes
310 - Volatile Organic Chemicals
320 - Synthetic Organic Chemicals
330 - Inorganic Chemicals
340 - Radionuclides
350 - Lead and Copper Rule
400 - Other
500 - Not Regulated
110 - Total Coliform Rules
410 - Public Notice Rule
420 - Consumer Confidence Rule
430 - Miscellaneous

show details

Rule Family Code
Code for rule family.

100 - Microbials
200 - Disinfectants and Disinfection Byproducts Rule
300 - Chemicals
400 - Other
500 - Not Regulated

show details
For more clarification please visit the EPA's data dictionary.
Hempstead Water - Frequently Asked Questions
HOW DO I CONTACT HEMPSTEAD CUSTOMER SERVICE?
To contact customer service for the Hempstead water provider, Town of Hempstead Water Department, please use the information below.
By Mail:
Town of Hempstead Water Department
1995 Prospect Ave
EAST MEADOW, NY, 11554
HOW TO PAY BILL FOR TOWN OF HEMPSTEAD WATER DEPARTMENT
HOW TO START & STOP HEMPSTEAD WATER SERVICE
Starting Your Service
Moving to a new house or apartment in Hempstead means you will often need to put the water in your name with Town of Hempstead Water Department. In order to put the water in your name, please click the link to the start service form below. Start service requests for water bills typically take two business days.
Want to create a new account?
Leaving your house or apartment in Hempstead means you will likely need to take your name off of the water bill with Town of Hempstead Water Department. In order to take your name off the water bill, please click the link to the stop service form below. Stop service for water bills requests typically take two business days.
The estimated price of bottled water
USER SUBMITTED RATINGS
Hempstead tap water
Drinking Water Pollution and Inaccessibility

23% Low

Water Pollution

41% Moderate

Drinking Water Quality and Accessibility

78% High

Water Quality

59% Moderate
The above data is comprised of subjective, user submitted opinions about the water quality and pollution in Hempstead, measured on a scale from 0% (lowest) to 100% (highest).
Hempstead Water Quality Report (Consumer Confidence Report)
The EPA mandates that towns and cities consistently monitor and test their tap water. They must report their findings in an annual Consumer Confidence Report. Below is the most recent water quality report from Hempstead's Water. If you would like to see the original version of the report, please click here.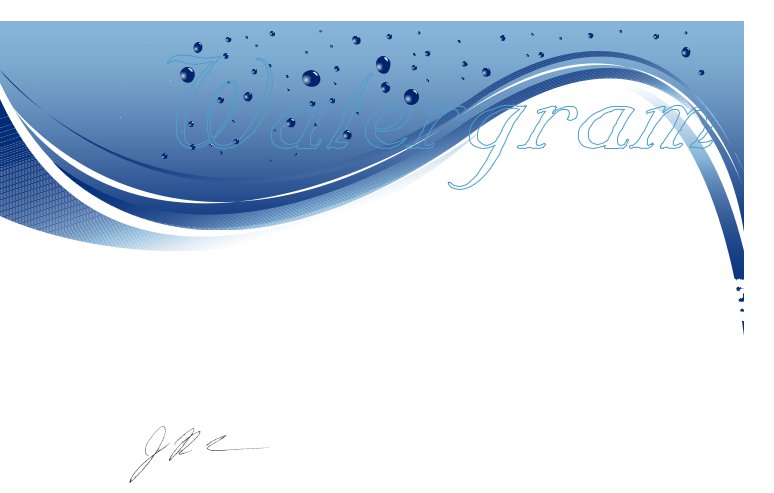 Dear Water Customer:
The Town of Hempstead remains committed to providing the over 37,000 residents served by the Water Department with a clean, pristine, and plentiful supply of water. The department's staff continues to utilize cutting edge technology and testing methods designed to maintain the high quality water our township has long been known for.
The Town of Hempstead Water Department is here to serve you. If you have any questions related to the Drinking Water Quality Report, or any other concerns, please call the Water Department at (516) 794-8300.
Sincerely,
JOHN L. REINHARDT
Commissioner, Water Department
PUBLIC NOTICE ANNUAL DRINKING WATER QUALITY REPORT FOR THE BOWLING GREEN ESTATES, EAST MEADOW, LEVITTOWN, ROOSEVELT FIELD AND UNIONDALE WATER DISTRICTS 2020
PUBLIC WATER SUPPLY ID #2900000
SOURCE OF SUPPLY
Water for the districts is supplied from 29 wells, all of which are located in the Magothy formation, which serves as the primary source of public water supply. The depths of these wells range from 487' to 741' and were installed between 1951 and 2010. The number of operating wells in each of the water districts is as follows: Bowling Green Estates, 2; East
Meadow, 7; Levittown, 9; Roosevelt Field, 5; and Uniondale, 6.
DATE WATER DISTRICT ESTABLISHED
Uniondale

July 3, 1933

Bowling Green Estates

January 18, 1949

East Meadow

March 2, 1949

Levittown

March 24,

1949

Roosevelt Field

January 29,

1963
PUMPAGE DATA
The districts presently serve 35,145 customers. These customers in 2020 utilized the
| | |
| --- | --- |
| following amounts of water: |   |
| TOTAL WATER PUMPED | 5,985,003,000 gallons |
| TOTAL WATER DELIVERED | 5,070,403,000 gallons |
| TOTAL WATER UNBILLED |   |
| BUT ACCOUNTED FOR | 914,600,000 gallons |
CONSUMPTION COST
The average customer used 144,271 gallons of water in 2020, which cost $251.46. The average daily consumption per customer was 395 gallons at a cost of $0.69 per day.
WATER TREATMENT
The following Annual Drinking Water Quality Report has been prepared by the Town of Hempstead Department of Water on behalf of the Bowling Green Estates, East Meadow, Levittown, Roosevelt Field and Uniondale Water Districts in conformance with Title 10 of the New York State Health Law and more specifically Part 5 of the New York State Sanitary Code, Subpart 5-1, Public Water Supplies Section 5-1.72, Operation of Public Water System.
This Annual Drinking Water Quality Report provides in part, information relating to the districts' source of water supply, annual pumpage data, water treatment processes, distribution water quality, average customer expense, suggestions for conservation of water and other pertinent items relating to the operation of the districts. Specific water quality data pertaining to district supply wells is not published as part of this water supply statement, but is available at the office of the Department of Water located at 1995 Prospect Avenue, East Meadow, New York 11554, telephone number (516) 794-8300. Also, residents are advised that a schedule of regular Town Board meetings can be found at www.hempsteadny.gov. Customers desiring further information not found in this annual water supply statement should contact the Department of Water at the above referenced telephone number.
Este informe contiene información muy importante sobre su agua beber. Tradúzcalo ó hable con alguien que lo entienda bien.
Water pumped from the districts' wells is naturally acidic and requires treatment to reduce the level of corrosiveness. This is accomplished by adding lime to the pumped water before entering the distribution system. The amount of lime added in the treatment process is such to allow the pumped water to meet regulatory requirements for corrosiveness.
In addition, to insure the bacteriological quality of the supply, chlorine is added to pumped water before entering the distribution system. Regulatory requirements for the addition of chlorine are met by maintaining minimum specified levels in the districts' distribution system.
Nitrate levels in five source water wells are at or above the Maximum Contaminant Level (MCL). Three of these wells are blended with other wells before entering the distribution system, effectively keeping nitrate levels below the MCL. Two wells go through an ion exchange process to lower nitrate levels before entering the distribution system.
At two sites, for aesthetic purposes, a blended polyphosphate is added to water entering the distribution system. The polyphosphate is used to prevent rusty water and to aid in corrosion control.
Water is also treated for organic constituents at nine sites. Organic compounds are removed through granular activated carbon filtration and/or packed tower aeration.
Supervisor
DONALD X. CLAVIN, JR.
Council Members
Dorothy L. Goosby
Bruce A. Blakeman
Anthony P. D'Esposito
Dennis Dunne, Sr.
Thomas E. Muscarella
Christopher Carini
Town Clerk
Kate Murray
Receiver of Taxes
Jeanine C. Driscoll
John L. Reinhardt
Commissioner, Water Department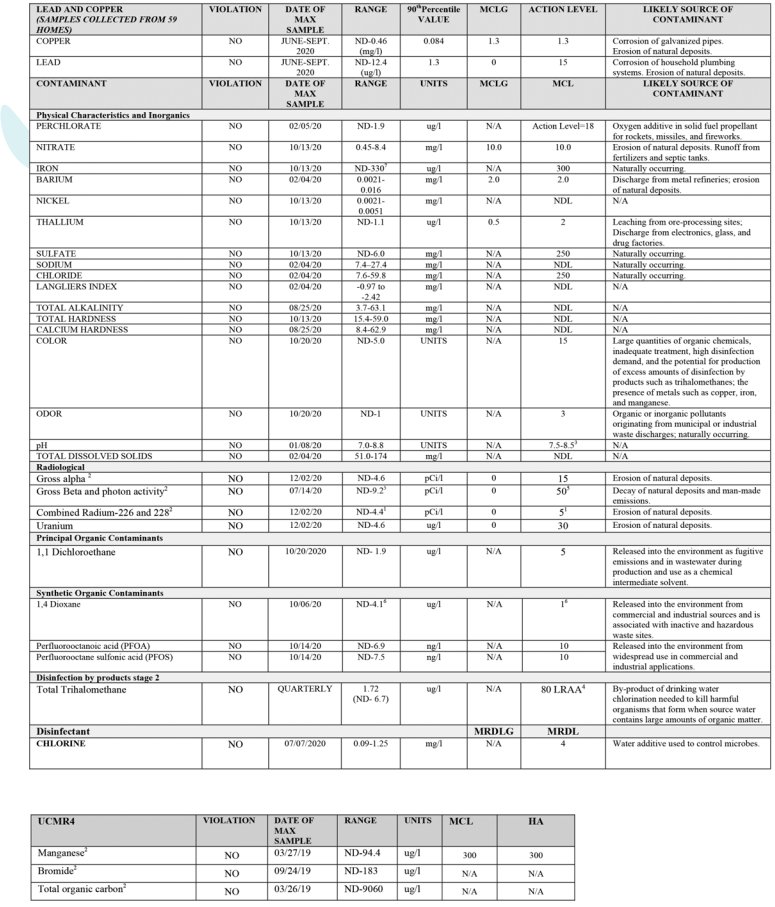 TOWN OF HEMPSTEAD DEPARTMENT OF WATER ANNUAL SUMMARY CHART FROM DISTRIBUTION SYSTEM SERVING THE
BOWLING GREEN ESTATES, EAST MEADOW, LEVITTOWN, ROOSEVELT FIELD AND UNIONDALE WATER DISTRICTS FOR THE YEAR 2020
The Fourth Unregulated Contaminant Monitoring Rule (UCMR4) - this federal program is designed to collect data for contaminants suspected to be present in drinking water, but do not have a USEPA MCL set under the Safe Drinking Water Act. For more information on UCMR3 sampling call John Markwalter at 296-7245.
Non Detected UCMR4 Contaminants- bromochloroacetic acid, bromodichloroacetic acid, chlorodibromoacetic acid, tribromoacetic acid, germanium, alpha-hexachlorocyclohexane, chlorpyrifos, dimethipin, ethoprop, oxyfluorfen, profenofos, tebuconazole, total permethrin, tribufos, 1-butanol, 2-methoxyethanol, 2-propen-1-ol, butylated hydroxyanisole, o-toluidine, quinoline
Action level -The concentration of a contaminant, which, if exceeded, triggers treatment or other requirements which a water system must follow.
FOOTNOTES:
An MCL violation occurs when the annual composite of four quarterly samples or the average of the analysis of four quarterly samples exceeds the MCL.

Results are from raw source water.

Nassau County Department of Health guideline.

Locational Running Annual Averages (LRAA)
for total Trihalomethanes and Haloacetic acids.
The state considers 50 pCi/l to be the level of concern for beta particles.

See EMERGING CONTAMINANT INFORMATION section in this report.

A resample was required. An MCL violation occurs when the average of the two results exceeds the MCL.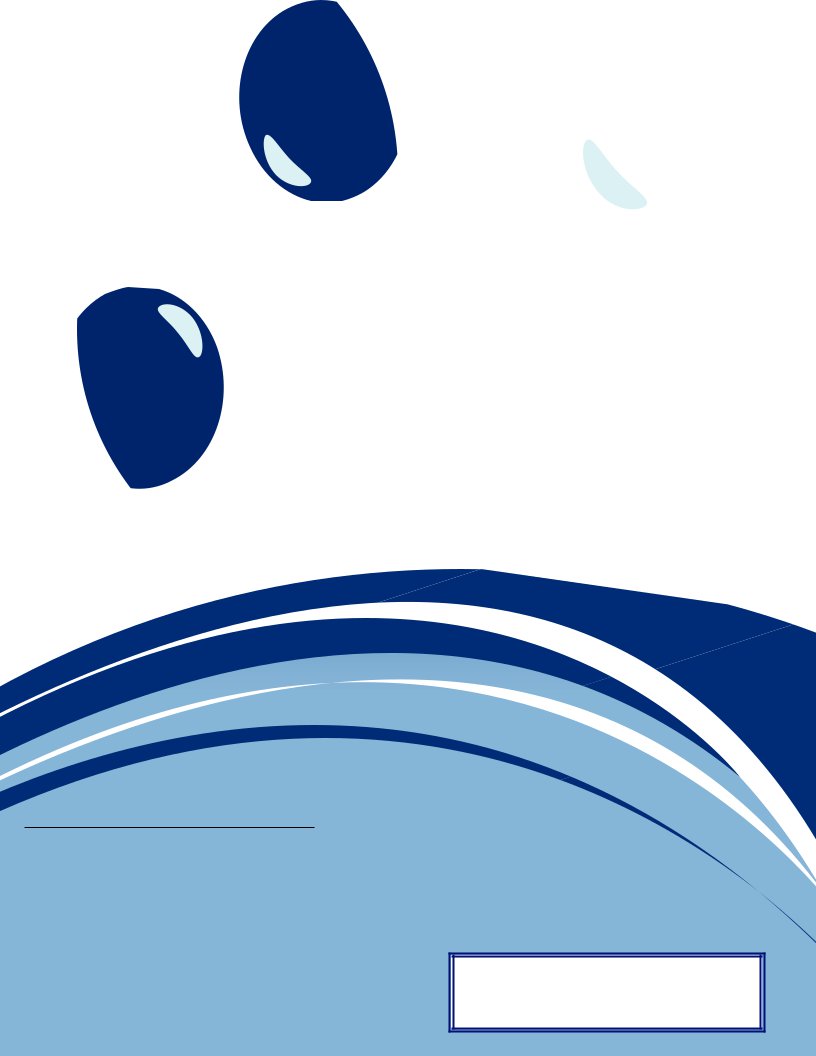 NEW YORK STATE
DEPARTMENT OF HEALTH ADVISORY
The sources of drinking water (both tap water and bottled water) include rivers, lakes, streams, ponds, reservoirs, springs and wells. As water travels over the surface of the land or through the ground, it dissolves natural minerals and can pick up substances resulting from the presence of animals or from human activities. Contaminants that may be present in source water include microbial contaminants, inorganic contaminants, pesticides and herbicides, organic chemical contaminants and radioactive contaminants.
Some people may be more vulnerable to disease causing microorganisms or pathogens in drinking water than the general population. Immuno-compromised persons, such as persons with cancer undergoing chemotherapy, persons who have undergone organ transplants, people with HIV/AIDS or other immune system disorders, some elderly and infants, can be particularly at risk from infections. These people should seek advice from their health care provider about their drinking water. EPA/CDC guidelines on appropriate methods to lessen the risk of infection by Cryptosporidium, Giardia and other microbial pathogens are available from the Safe Drinking Water Hotline (800-426-4791).
In order to ensure that tap water is safe to drink, the state and the EPA prescribe regulations which limit the amount of certain contaminants in water provided by public water systems. The State Health Department's and the FDA's regulations establish limits for contaminants in bottled water, which must provide the same protection for public health.
Drinking water, including bottled water, may reasonably be expected to contain at least small amounts of contaminants. This does not necessarily indicate that water poses a health risk. More information about contaminants and potential health effects can be obtained by calling the Environmental Protection Agency's Safe Drinking Water Hotline
(800-426-4791).
ANNUAL FLUSHING PROGRAM
The department continues an active program of annual flushing of hydrants to remove any accumulation of precipitated iron, which may have settled in the main. This is done to minimize the discoloration of water throughout the distribution system and allows for the annual inspection of each fire hydrant in the system. Public notification is provided to
each customer prior to commencement of the program.
| | |
| --- | --- |
| DISTRICT DATA |   |
| WELLS CLOSED/RESTRICTED | 4 |
| VIOLATIONS OF STANDARDS | 0 |
| TOTAL GALLONS PUMPED | 5,985,003,000 |
| NUMBER OF ACTIVE WELLS | 29 |
| NUMBER OF PUMPING STATIONS | 16 |
| AVERAGE DAY—GALLONS | 16,397,268 |
| PEAK DAY—GALLONS | 29,538,000 |
| MILES OF WATER MAINS | 364 |
| NUMBER OF WATER MAIN BREAKS | 50 |
| NUMBER OF SERVICE LINE LEAKS | 13 |
| NUMBER OF PUBLIC FIRE HYDRANTS | 3,105 |
| TOTAL NUMBER OF CUSTOMERS | 35,145 |
| RESIDENTIAL | 33,032 |
| COMMERCIAL | 2,098 |
| INDUSTRIAL | 15 |
| TAX EXEMPT | 267 |
| POPULATION SERVED | 117,361 |
| SIZE OF SERVICE AREA—SQUARE MILES | 13.90 |
CODES for chart to the left:
MCL - THE HIGHEST LEVEL OF CONTAMINANT ALLOWED IN DRINKING WATER MCLG - THE LEVEL OF A CONTAMINANT IN DRINKING WATER BELOW WHICH THERE IS NO KNOWN OR EXPECTED RISK TO HEALTH
NDL - NO DESIGNATED LIMIT ND - NOT DETECTED
mg/l - MILLIGRAMS PER LITER OR PARTS PER MILLION ug/l - MICROGRAMS PER LITER OR PARTS PER BILLION ng/l - NANOGRAMS PER LITER OR PARTS PER TRILLION pCi/l- PICOCURIES PER LITER
MRDLG - MAXIMUM RESIDUAL DISINFECTANT LEVEL GOAL MRDL - MAXIMUM RESIDUAL DISINFECTAN T LEVEL
N/A - NOT AVAILABLE
HA - HEALTH ADVISORY- An estimate of acceptable drinking water levels for a chemical substance based on health effects information. An HA is not a legally enforceable Federal standard, but serves as technical guidance to assist Federal, State and local officials.
90th Percentile - The values reported for lead and copper represent the 90th percentile.
A percentile is a value on a scale of 100 that indicates the percent of a distribution that is equal to or below it. The 90th percentile is equal to or greater than 90% of the lead and copper values detected in our water system.
EMERGING CONTAIMINANT INFORMATION
On July 30, 2020, the New York State Department of Health (NYSDOH) announced the finalization of new contaminant levels for emerging contaminants, which include 1,4-dioxane. This new standard went into effect on August 26, 2020. Recognizing that designing and constructing treatment systems was a time consuming and costly endeavor for water suppliers, NYSDOH allowed water suppliers to apply for a compliance deferral to allow time for these treatment systems to be constructed. The Town of Hempstead Department of Water like many water suppliers on Long Island, applied for and was granted a deferral for regulation of 1,4-dioxane for two years (with the potential for a one year extension) to come into full compliance of these new regulations. This deferral has come with conditions to keep you, the consumer, informed of the work being done, the latest test results for this compound and a proposed schedule for milestones in the design and construction of these systems. For updated schedules and quarterly compliance progress updates please go to
https://hempsteadny.gov/water-department/eci.
MAJOR IMPROVEMENTS
In 2020, the New York State Department of Health established an official standard for
1,4-Dioxane, PFOA, and PFOS. The Town of Hempstead Water Department is finalizing design for Advanced Oxidation Process(AOP) treatment systems to be placed on 14 wells throughout our system for the elimination of these emerging contaminants. Construction at most of these sites should start in 2021 pending regulatory approval. At several of these sites, work will include new treatment systems to further improve water quality.
The New York State Department of Health's Environmental Facilities Corporation for Grants has provided partial funding for construction of 1,4-Dioxane treatment at one site.
Additionally in 2021 the Department of Water will begin pilot testing and design work of AOP treatment systems for seven additional wells.
WATER QUALITY TESTING
The Department of Water routinely samples district wells and the districts' distribution system. Laboratory tests were performed on thousands of water quality samples collected in 2020. These tests include various inorganic, organic and microbiological constituents listed in the New York State drinking water standards. Water quality test results for detected constituents as sampled from the districts' distribution system have been tabulated and the acceptable standards for each constituent indicated in the ANNUAL SUMMARY CHART included in this report. 2020 radiological sampling from district wells are also included in the chart.
All of these tests performed both of source water and from the districts' distribution system met all of the current state and federal drinking water standards.
WATER CONSERVATION MEASURES
Conserving water saves energy and some of the costs associated with both of these necessities of life. Reductions in water usage lessen the strain on the water system and can prevent costly construction of new pumping stations and storage facilities, as well as avoid water use restrictions during hot, dry spells.
Here are some useful conservation tips the average customer can put into immediate use: check your toilet, faucets and pipes for leaks. Toilets should be checked for leaks by observing that the water tank level is below the tank overflow pipe and the flapper valve sits tightly. The flapper valve can be checked by placing a few drops of food coloring in the tank, if the color appears in the bowl, the flapper valve should be replaced immediately. Hidden household leaks can be detected by checking your meter after turning off all taps and water- using appliances in the house. When brushing your teeth or shaving, do not let the water run. Install water-saving shower heads or flow restrictors and take shorter showers. Use your automatic dishwasher and washing machine only with full loads, and keep a bottle of cold water in the refrigerator rather than running the cold-water tap. Also, water your lawn only when needed and only during designated odd-even days, and observe the no sprinkling rule between the hours of 10 AM to 4 PM. Do not let the hose run unnecessarily when washing your car.
Water conservation kits are available free to the public and can be obtained at our main office in East Meadow.
NITRATE INFORMATION
The Annual Drinking Water Quality Report (ADWQR), established by the USEPA as part of the Safe Drinking Water Act, requires that all suppliers with detected nitrate levels above 5 ppm but below 10 ppm include a statement about the impact of nitrate on children. Nitrate in drinking water at levels above 10 ppm is a health risk for infants less than six months of age and can cause blue baby syndrome.
If you are caring for an infant you should ask for advice from your healthcare provider. As you can see from the ANNUAL SUMMARY CHART, our system had no violations. We
have learned through our testing that some contaminants have been detected; however, these contaminants were below the New York State limits.
Last year your tap water met all state drinking water health standards.
Thank you for allowing us to continue to provide your family with quality drinking water this year. We ask that all our customers help us protect our water sources, which are the heart of our community.
Help preserve and conserve!
Observe even-odd watering days.
Never water between 10 a.m. & 4 p.m.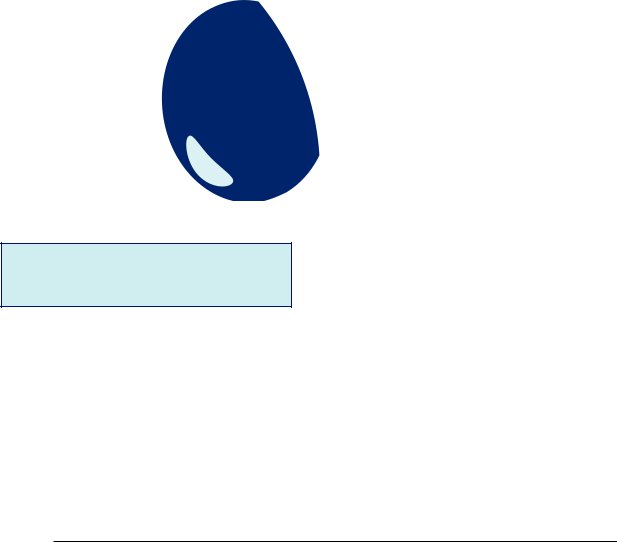 LEAD INFORMATION
If present, elevated levels of lead can cause serious health problems, especially for pregnant women and young children. It is possible that lead levels at your home may be higher than at other homes in the community as a result of materials used in your home's plumbing. Town of Hempstead Department of Water is responsible for providing high quality drinking water, but cannot control the variety of materials used in plumbing components. The Department of Water collected 59 samples for Lead and Copper in 2020 and the results did not exceed the Action Level for either Lead or Copper. When your water has been sitting for several hours, you can minimize the potential for lead exposure by flushing your tap for 30 seconds to 2 minutes before using water for drinking and cooking. If you are concerned about lead in your water, you may wish to have your water tested. Information on lead in drinking water, testing methods, and steps you can take to minimize exposure is available from the Safe Drinking Water Hotline or at http://www.epa.gov/safewater/lead.
FOR WATER EMERGENCIES,
CALL 516-794-8181
24 HOURS A DAY
SOURCE WATER ASSESSMENT
The NYS DOH, with assistance from the local health department and the CDM consulting firm, has completed a source assessment for this system based on available information. Possible and actual threats to this drinking water source were evaluated. The source water assessment includes a susceptibility rating based on the risk posed by each potential source of contamination and how rapidly contaminants can move through the subsurface to the wells. The susceptibility of a water supply well to contamination is dependent upon both the presence of potential sources of contamination within the well's contributing area and the likelihood that the contaminant can travel through the environment to reach each well. The susceptibility rating is an estimate of the potential for contamination of the source water; it does not mean that the water delivered to consumers is, or will become contaminated. See the Annual Summary Report for a list of contaminants that have been detected. The source water assessments provide resource managers with additional information for protecting source waters into the future.
Drinking water is derived from twenty-nine (29) wells. The source water assessment has rated most of the wells as having a very high susceptibility to industrial solvents and a high susceptibility to nitrates. The elevated susceptibility to industrial solvents is due primarily to point of sources contamination related to transportation routes, and commercial/ industrial facilities and related activities in the assessment area. The elevated susceptibility to nitrates is due to residential land use and related practices, such as fertilizing lawns, as well as the commercial/industrial activities in the assessment area.
A copy of the assessment, including a map of the assessment area, can be obtained by contacting us at 794-8300.
NON-DETECTED CONTAMINANTS
m Dichlorobenzene

Vinyl Chloride

t-1,2 Dichloroethylene

Tetrachloroethylene

Aldicarb Sulfone

2,4,5-TP(Silvex)

Methomyl

1,1,2 Trichloroethane

1,3,5 Trimethylbenzene

o Dichlorobenzene

c-1,2 Dichloroethylene

Aldicarb Sulfoxide

Aldrin

Metolachlor

n-Butylbenzene

Chloromethane

Bromobenzene

Cyanide

Atrazine

Benzo(a)pyrene

Metribuzin

1,3 Dichloropropane

Benzene

1,1,2,2 Tetrachloroethane

Turbidity

Carbofuran

Butachlor

Oxamyl(Vydate)

2 Chlorotoluene

1,2,4 Trichlorobenzene

1,1,1,2 Tetrachloroethane

Nitrite

Chlordane, Total

Carbaryl

Picloram

(MTBE) or

p-cymene

1,2,3 Trichlorobenzene

Flouride

EDB

Dalapon

Propachlor

MethylTert.ButylEther

Dibromomethane

Bromochloromethane

Arsenic

DBCP

Di(2-ethylhexyl)adipate

Simazine

Dichlorodifluoromethane

Bromomethane

Styrene

Antimony

2,4-D

Di(2-ethylhexyl)phthalate

2,3,7,8-TCDD (Dioxin)

Chlorobenzene

Hexachlorobutadiene

t-1,3 Dichloropropene

Beryllium

Endrin

Dieldrin

Dicamba

1,1,1 Trichloroethane

1,2 Dichloropropane

Chloroethane

Cadmium

Heptachlor

Dinoseb

Asbestos

1,1 Dichloropropene

sec-Butylbenzene

c-1,3 Dichloropropene

Mercury

Heptachlor Epoxide

Diquate

E. Coli

n-Propylbenzene

tert-Butylbenzene

2,2 Dichloropropane

Silver

Lindane

Endothall

Haloacetic Acid

4 Chlorotoluene

1,2 Dichloroethane

Methylene Chloride

Selenium

Methoxychlor

Glyphosate

 

Isopropylbenzene

1,2,4 Trimethylbenzene

Zinc

PCBs

Hexachlorobenzene

 

Toluene

 

Trichlorofluoromethane

p Dichlorobenzene

Alachlor

Pentachlorophenol

Hexachlorocyclopentadiene

 

m+p Xylene

 

Carbon Tetrachloride

Ethylbenzene

Aldicarb

Toxaphene

3-Hydroxycarbofuran

 

o Xylene

 

 

 

 

 

 

 
IMPORTANT INFORMATION ABOUT YOUR DRINKING WATER
Deferral Issued for 1,4-Dioxane in the Town of Hempstead
Why are you receiving this notice/information? You are receiving this notice because testing of our public water system found the chemical 1,4-dioxane in your drinking water above New York State's maximum contaminant level (MCL) of 1 ppb for 1,4-dioxane. The MCLs are set well below levels known to cause health effects in animal studies. Therefore, consuming water with 1,4- dioxane at the level detected does not pose a significant health risk. Your water continues to be acceptable for all uses.
The Town of Hempstead has submitted, and the New York State Department of Health (Department) has issued, a deferral to the Town of Hempstead. When a public water system is issued a deferral, the water system agrees to a schedule for corrective action and compliance with the new MCLs. In exchange, the Department agrees to defer enforcement actions, such as assessing fines, if the water system is meeting the established deadlines. We are required to update the Department and the Nassau County Department of Health each calendar quarter on the status of our projects. If we do not meet the agreed upon deadlines, the Department can resume enforcement.
What are the health effects of 1,4-dioxane? Laboratory studies show that 1,4-dioxane caused liver cancer in animals exposed at high levels throughout their lifetime. Other types of cancer have also been reported, although less consistently than liver cancer. There is no evidence of 1,4-dioxane cancer effects in humans. The United States Environmental Protection Agency considers 1,4- dioxane a likely human carcinogen based upon studies of animals exposed to high levels of this chemical over their entire lifetimes.
At the level of 1,4-dioxane detected in your water, exposure from drinking water and food preparation is well below 1,4-dioxane exposures associated with health effects.
What is New York State doing about 1,4-dioxane In public drinking water? The New York State Department of Health (NYS DOH) has adopted a drinking water regulation that requires all public water systems to test for 1,4-dioxane. If found above the MCLs, the water supplier must take steps to lower the level to meet the standard. Exceedances of the MCL signal that steps should be taken by the water system to reduce contaminant levels.
What is being done to remove these contaminants? The Town of Hempstead Department of Water has been working with Long Island's leading engineering professionals in the water treatment industry to perform the required treatment system pilot testing and prepare all reports and plans required by State and County regulators to construct the necessary treatment systems to remove this compound from our water. In total the department will need to construct treatment on 21 of its wells at eleven different well sites.
Most water suppliers on Long Island have experienced similar levels of this contaminant in their water and are going through a similar process to our department. The increased demand for materials to construct these complex facilities will increase supply lead times as systems are approved for construction. In order to expedite these projects through their construction phase and limit any supply delays, the Department of Water will be bidding out filter vessel supply contracts ahead of the construction bids. This will provide a six month head start on the manufacturing of these items and ensure that there are no material delays once site construction begins. in order to ensure that contracts can be bid and awarded as soon as they are approved by regulatory agencies the Town Board recently passed a series of resolution to fund these treatment systems.
You can keep updated on the progress of these projects by regularly visiting our emerging contaminants page at WWW.HEMPSTEADNY.GOV/WATERDEPARTMENT/ECI­.
By conserving water, residents can help reduce how often the department needs to run the effected wells. Until these systems are constructed the Town of Hempstead will operate affected wells in a "last on/first off" fashion to minimize exposure to 1,4-dioxane in drinking water. Additional information will be shared as further testing and progress occurs. This process is similar for any chemical detected in public drinking water that requires mitigation. The compliance timetable will ensure that your drinking water will meet the MCL as rapidly as possible. The deferral is effective until August 25, 2022.
Where can I get more information? For more information, please contact Water Quality Control Specialist John Markwaiter at 516-296-7245 JMarkwalter@TOHMAIL.org or Commissioner of Water John Reinhardt at 516-296-7200 JReinhardt@TOHMAIL.org.
You can also contact the Nassau County Department of Health, Office of Public Water Supply Protection and Groundwater Assessment at (516) 227-9692.
If you have additional questions about these contaminants and your health, talk to your health care provider who is most familiar with your health history and can provide advice and assistance about understanding how drinking water may affect your personal health.
Public Water System ID# 2900000
Town of Hempstead Department of Water
1995 Prospect Avenue
East Meadow, New York 11554
Date February 3, 2021
Contaminants
---
New York American Water - Lynbrook
EWG's drinking water quality report shows results of tests conducted by the water utility and provided to the Environmental Working Group by the New York Department of Health - Bureau of Public Water Supply Protection, as well as information from the U.S. EPA Enforcement and Compliance History database (ECHO). For the latest quarter assessed by the U.S. EPA (January 2019 - March 2019), tap water provided by this water utility was in compliance with federal health-based drinking water standards.
Utility details
Serves:

220000

Data available:

2012-2017

Data Source:

Groundwater

Total:

30
Contaminants That Exceed Guidelines
Arsenic
Chromium (hexavalent)
Radium%2C combined (-226 & -228)
Total trihalomethanes (TTHMs)
Other Detected Contaminants
1%2C4-Dioxane
Aluminum
Barium
Beryllium
Bromodichloromethane
Bromoform
Chlorate
Chlorodifluoromethane
Chloroform
Chloromethane
Chromium (total)
cis-1%2C2-Dichloroethylene
Cobalt
Dacthal
Dibromochloromethane
Dichlorodifluoromethane
Haloacetic acids (HAA5)
Manganese
MTBE
Nitrate
Nitrate and nitrite
Perchlorate
Strontium
Tetrachloroethylene (perchloroethylene)
Thallium
Vanadium
Reminder
Always take extra precautions, the water may be safe to drink when it leaves the sewage treatment plant but it may pick up pollutants during its way to your tap. We advise that you ask locals or hotel staff about the water quality. Also, note that different cities have different water mineral contents.
Sources and Resources
Sources Cited
Additional Resources
'
The United States government is currently testing the drinking water of more than 7 million Americans, which they will eventually release to the general public. This testing has shown a shocking number of contaminants in our tap water, including over forty chemicals and toxins that have been identified through scientific research.
Most people would be shocked to find that the City of Hempstead, New York is actually testing their tap water for such contaminants. These chemicals are found in the air as well. They are a by product of fertilizer, pesticide and other industrial processes.
There have been numerous studies on the effects of these toxins on human health. These include a study that found that children living near a large pesticide factory were two to three times more likely to have learning disabilities. Other studies have shown that adults have also suffered from these harmful effects.
Why is Hempstead doing this testing? Well, i