−
+
Table of Contents
Can You Drink Tap Water in Casablanca?
No, tap water is not drinkable.
Tap Safe includes data from many publicly available sources, including the WHO (World Health Organization), CDC (Center for Disease Control), and user submitted databases, but unfortunately there's not enough data about Casablanca.
To see user submitted ratings of the water quality for Morocco, see the "User Submitted Ratings" box on this page.
Casablanca, Morocco tap water is generally harmless for locals. But if you're from another country, opt for bottled water. You don't know how your body might react to the different bacteria found in the local tap water. Generally, the water is clean and safe.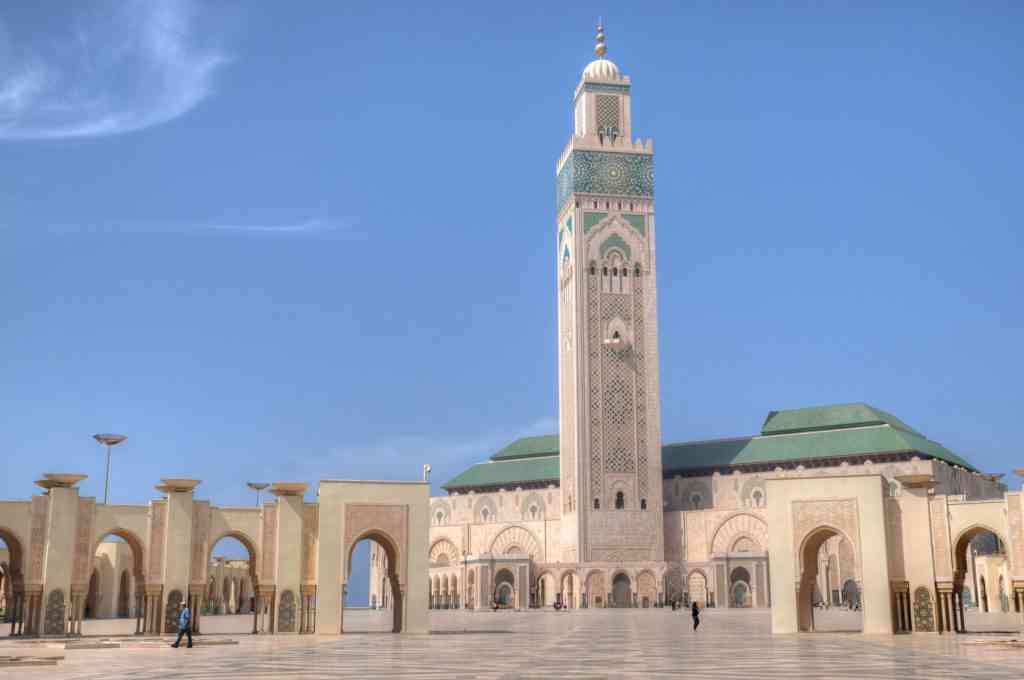 The Government assured citizens that they conduct a test that follows the WHO quality standards. They also coordinate with the Ministry of Health. Water is treated by chlorination. It is also monitored to ensure and maintain quality.
You can use tap water in brushing your teeth and cooking. If you stay in the hotel, they used filtered water for better taste. And to save the environment from plastic bottles. The authorities advised everyone to avoid buying plastic bottles. You better save or refill your bottled water, instead of purchasing every single time.
Please be aware of the bottled water that you bought from a kiosk or small convenience stores. Ensure that the bottle is sealed.
Source of Water in Casablanca, Morocco
The tap water source in Casablanca originates from the groundwater of Maamoura and surface water of the Bou Regret Basin.
Morocco has embraced the privatization of the water sector. And there are several examples of private sector involvement, both in construction and service administration. Casablanca concession to serve 3.5 million inhabitants operate water, wastewater, and electricity.
Morocco is building an institutional structure for seawater desalination plants. The plant is located in the Casablanca-Settat region, will supply water to Casablanca. Due to increasing demand, and to reduce the deficit in industrial and agricultural seawater desalination is needed.
Other links: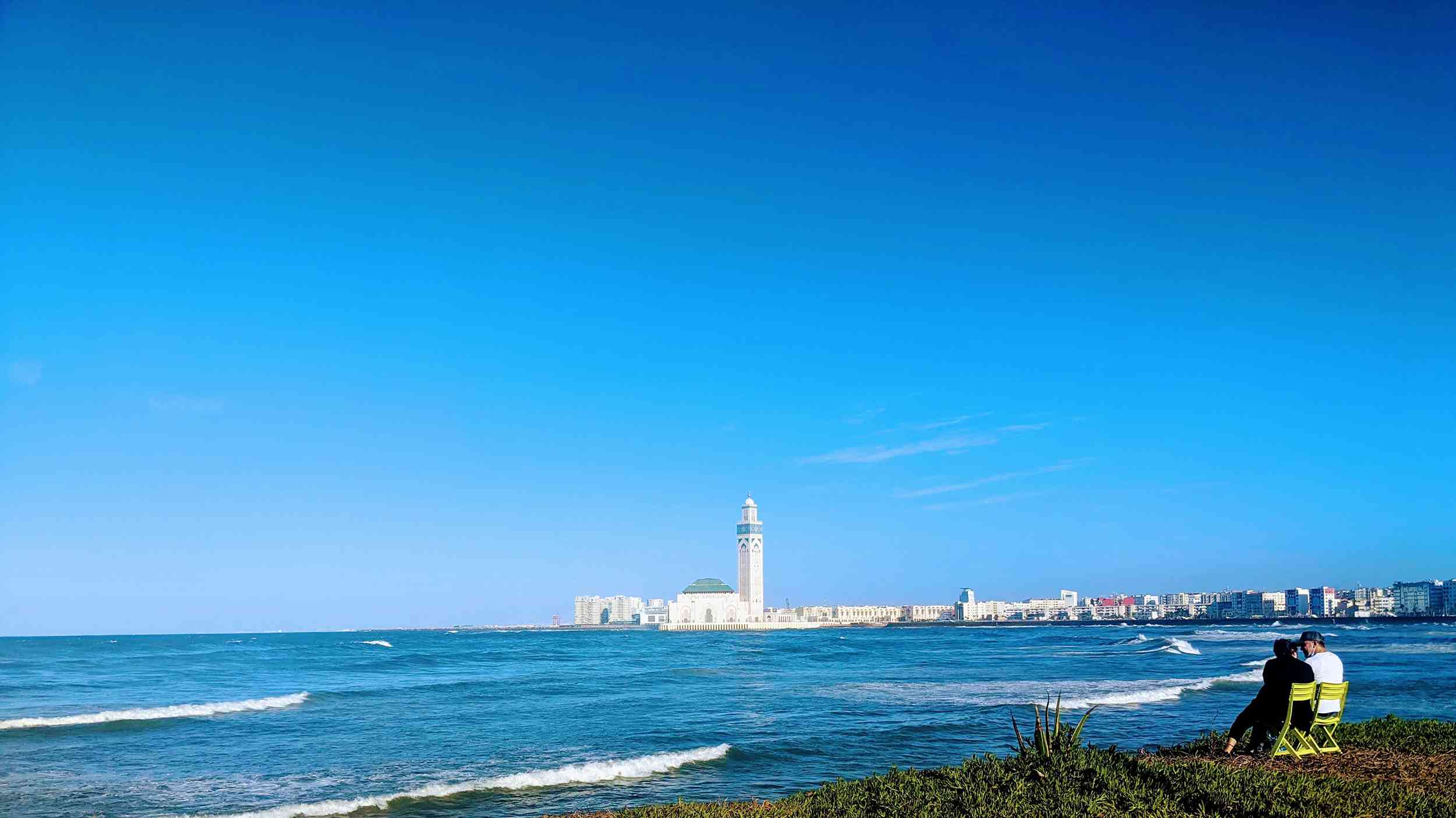 The estimated price of bottled water
USER SUBMITTED RATINGS
Casablanca tap water
Drinking Water Pollution and Inaccessibility

52% Moderate

Water Pollution

61% High

Drinking Water Quality and Accessibility

48% Moderate

Water Quality

39% Low
The above data is comprised of subjective, user submitted opinions about the water quality and pollution in Casablanca, measured on a scale from 0% (lowest) to 100% (highest).
Reminder
Always take extra precautions, the water may be safe to drink when it leaves the sewage treatment plant but it may pick up pollutants during its way to your tap. We advise that you ask locals or hotel staff about the water quality. Also, note that different cities have different water mineral contents.
Current Weather in Casablanca
CASABLANCA WEATHER
Some of the Local Convenience Stores in Casablanca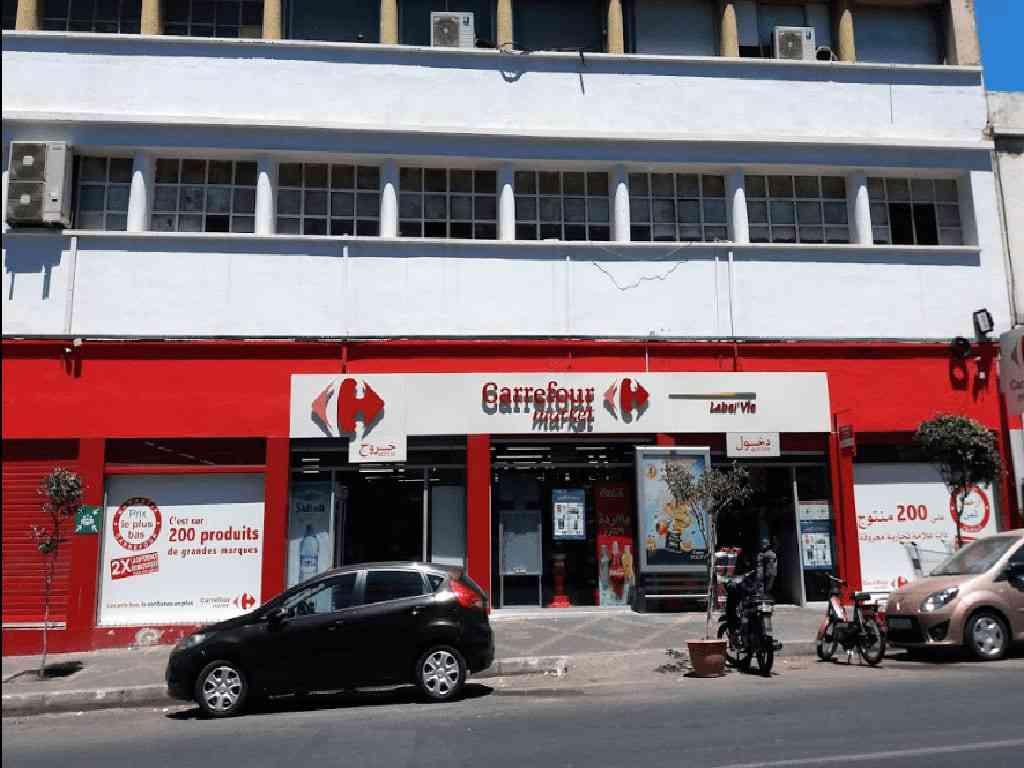 Carrefour Market
PANIER DOR
Supeco
Al Makam
Bioshop Casablanca
L'Epicurien
Casprix
Chez Hamid
Marché El Gharb
Leader Price
Weslane Saveurs
boulangerie pâtisserie araouaa
Boulanger Hakimi
Laiterie Rahma
Estimated Price of Bottled Water
| | | | | |
| --- | --- | --- | --- | --- |
| Volume | MAD | USD | EUR | GBP |
| 1.5-liter | 5.72 | $0.59 | €0.54 | £0.46 |