−
+
Table of Contents
Can You Drink Tap Water in Auckland?
Yes, tap water is drinkable.
Tap Safe includes data from many publicly available sources, including the WHO (World Health Organization), CDC (Center for Disease Control), and user submitted databases, but unfortunately there's not enough data about Auckland.
To see user submitted ratings of the water quality for New Zealand, see the "User Submitted Ratings" box on this page.
Tap water in Auckland, New Zealand is safe to drink. You need to be cautious with yellow, orange, or red sign warning saying that tap water is not safe for drinking.
Meanwhile, the Ministry of Health and Local Government announced a new approach on July 31, 2019. A new governing structure in ensuring drinking water safety and improving environmental results for wastewater and stormwater. The new system is to be supervised by a dedicated Regulator to lead change and drive improvement.
Safe drinking water availability for all New Zealanders, irrespective of where they live, is a crucial requirement for public health. The improved Drinking-water Standards are an essential accomplishment in New Zealand's endeavors to sustain and develop the quality of drinking water. After the publication of Drinking-water Standards for New Zealand 2000, the strategy in managing drinking-water quality has evolved. The core has shifted from quality control to a broader procedure of quality assurance. And changes in technology advancement in scientific knowledge and the necessity to address a more extensive range of issues than previously covered.
Auckland Tap Water
The lead contamination in Auckland tap water is becoming a major concern for residents. As a consequence, several companies have started to deliver filtered water to homes. This is good news for everyone, but even with these new businesses coming onto the scene, it's important to remember that the quality of the water supply we are all used to has not been perfect. There have always been certain elements that can affect the purity of the supply. As time goes on, other contaminants will find their way into the mix.
As well as the addition of new contaminants, there are also several other reasons why this situation is occurring. As the country grows more densely, the number of microplastics and other synthetic materials are introduced into the soil and groundwater. Microplastics can attach themselves to any organic material, including oils, fats, and sugars. This then causes the nutrients they are in contact with to be stripped away, leading to an increase in the acidity levels in the water supply, which can cause several different problems in the long term.
One of the most common problems associated with Auckland tap water is that the micro-plastics can make their way through the faucets and into the supply, which means the tap becomes unclean and harmful to your health. It is not uncommon for children to develop serious illnesses caused by these micro-plastics after drinking these micro-organisms. Fortunately, several companies out there can filter the Auckland water supply so you can enjoy clean water to drink without the worry of your family falling ill from the pollutants. These are small prices to pay to have confidence in your water supply. It would be best if you considered investing in a system that keeps your family safe. In the end, we all want to be able to enjoy soft water to drink without worrying about what might be lurking in the pipes.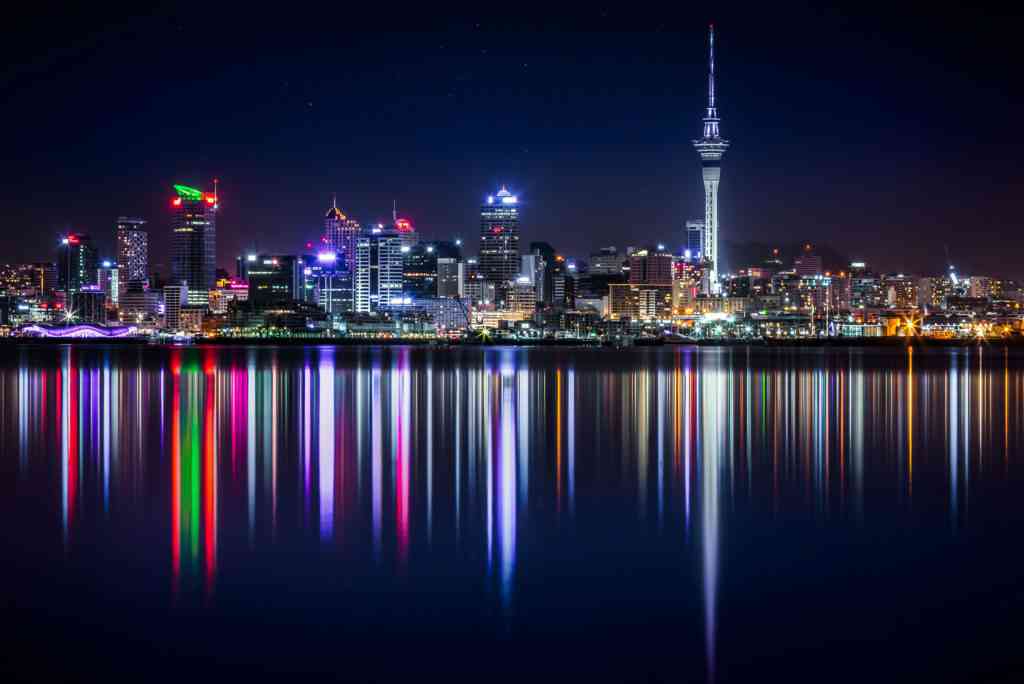 Auckland Drinking Water
If you are worried about the quality of your drinking water, you might not realize it. Still, the city of Auckland is among the best places in New Zealand to get a good quality water supply. The city is fortunate to have two treatment plants that can treat large amounts of sediment and ensure that tap water meets the same high standards as other supplies. The two plants, Whangaparaoa and North Shore, can treat more than two million liters of water at one time. This means that your water supply in Auckland can be counted on for an extended period, ensuring you have pure and safe water to quench your thirst and keep yourself healthy.
The water that comes out of your taps may look fine, but many contributing factors can make your water much less than acceptable. For instance, if there are pollutants or sediments in your water, it can make drinking water taste bad. If it contains bacteria, this can also cause unpleasant odors from your tap water. Of course, these are only a few reasons why your water can be of poor quality. The city has taken the steps necessary to ensure that you are never put at risk by taking your drinking water for granted.
The most important thing to remember when looking after your water supply is to have a good water filter installed. This will ensure that your water supply is clean and healthy, but it can also help remove some of the bacteria in your water. You will find that the health benefits of having clean, healthy water are numerous, including reducing various types of diseases. It is widely recommended that you have a good quality filter installed before you even think about using tap water to quench your thirst. Even if you do not suffer from any illness, having clean and healthy water to drink can do wonders for your health!
Auckland Drinking Water Quality
Suppose you are looking for safe, good quality water to bathe in at home or cook with. In that case, you need to make sure that you do a bit of research into the various New Zealand drinking water quality standards before you choose the provider that you will use to deliver to your doorstep. Not all systems will come up to scratch, and some may even be harmful to your health! So why take any chances? When you look at the Auckland drinking water quality standards, you are essentially seeing how clean the supply is in general and what sort of contaminants there are in it. The standards will also give you an idea about the contaminants present in the supply – whether these are coming from municipal sources such as your city's water utility or coming from natural sources, such as rainwater runoff or the sea.
It is important to remember that there is no single drinking water quality standard in New Zealand. While a few areas may be set down in official government documents, such as those released every year by the New Zealand Ministry of Business and Statistics, the quality of the supply varies greatly from area to area, depending on the natural makeup of the land and the kinds of climate that each area enjoys. For example, the weather and altitude can have a major impact on the supply quality around Auckland City. If you live in a place where the weather is warm for most of the year, the water that seeps out of the ground may contain high levels of salt and bacteria. If it is cold, then that may be the case as well. Generally speaking, the more common pollutants that can show up in the Auckland drinking water quality standards include chlorine, prescription drugs, lead, VOCs, lindane, alachlor, and MTBE.
The best thing you can do for your health is to invest in a good tap water filter, which can give you crystal clear water all day every day, without any of the potentially hazardous substances mentioned above. Water filters come in many shapes and sizes, from countertop to under counter units. They are quite easy to find online, and sometimes you can even buy them in the mail if you don't want to wait for delivery. They are inexpensive. They will provide you and your family with the quality of water you need to live healthy and happy.
Auckland Water Supply
Being able to rely on a good water supply is an essential part of life, especially in Auckland. There are plenty of different options available for getting a good water source. Still, not all of them are going to be as successful as others. For example, the Auckland water supply company has been around for a while. It has many different plans that they can offer to customers. Suppose you have any issues with your current water source. In that case, there are many other companies in the area that you can talk to about getting something new.
The water company offers several different services, including well pumping and filtration. They also have several different plans based on how much money you want to spend on getting a new water supply. Some of these are going to be more expensive than others, depending on what problems you have. Some of the things they check for are rust, hardness or sediment, and poor water flow. They will take a look at your pipes, and if you have any leaks, they can come out and fix them for you and make sure that your water is safe to drink.
A water supply company in Auckland is going to be able to take care of most if not all of your drinking water needs. They will take the time to test your water and give you an estimate, which is usually quite accurate. This way, you don't have to worry about buying bottled water and wasting money that you don't have. You can use the water they provide to make your home water healthier for you and the environment.
Auckland Water Safety
Being an Auckland resident, you might not be aware that there are a swimming pool and water safety education campaign currently underway in the Auckland region. The campaign was started as part of a wider effort to increase awareness of health and safety issues in the region. In the past year, the number of drownings in the Auckland region has increased, leading to an increased interest by residents and the local community. One of the most important messages to be included in any such campaign is the need for early life safety education. Many people assume that this is only important when young children are involved, but this isn't the case as everyone can become at risk of drowning regardless of their age.
Some of the reasons for the rising incidents of accidental drownings in the Auckland region include lack of life jackets on older people, swimming pools with inadequate child safety standards, and unqualified life safety advisers hired by swimming pool companies. Life jackets are necessary for every person who will venture into a pool, whether for fun or a training session. Lifeguards should always be around when a newbie is learning the ropes, as he or she could become vulnerable in an unexpected situation. Even then, swimming pools need to have lifeguards present even when a training session occurs. Any of these things could have prevented the recent incident, which took the life of a promising swimmer. This raises questions about the competence of the lifeguards in the area.
Another major issue regarding drowning prevention and early life safety education is the lack of qualified teachers in the field. Awareness programs, which include posters and fliers, in primary and secondary schools are useful. Still, they need to be backed by a qualified swimming pool safety advisor for them to work. These workers need to be well versed in early life safety, CPR, and first aid, which is much more than what is usually taught in classes. Those who are entrusted with this responsibility need to know where to look for support during training and give instructions to swimmers daily.
Water in Auckland
A whole host of water in Auckland solutions exist, from bottled water to water bottles and the ever convenient filtered water from a faucet. Water is a necessity, and everybody needs it to survive, but why the bottles? Many people go through a lot of trouble to find pure water to drink, especially if they are athletes or involved in sports. Water from the tap can be very impure. It can contain bacteria, pesticides, and other harmful substances that you don't want to be drinking daily. A whole host of water in Auckland reviews will recommend that you change your tap water regularly and invest in a filter for your shower head and bathroom. On the other hand, Bottled water doesn't do much to cleanse your system while very convenient. It can even end up making it worse if you're drinking water with bacteria and pollutants in it.
With that said, let's look at some of the different options that you have when it comes to purifying your tap water in Auckland. You could always invest in an under-the-sink reverse osmosis system and use it to clean all of the water that runs into your home. Still, many of these systems can be quite bulky, and they often require a lot of plumbing work. On top of that, if you have a particularly bad case of drinking water in Auckland, then you may not want to spend all that money on a reverse osmosis system. In most cases, the water from the tap will already be far too clean for that.
The other option for filtering your water in Auckland is to buy a filtered water bottle from an online company. This will take care of most of the problems you would come across when drinking unfiltered tap water, but there are a few problems with them that you need to be aware of. First, the filter that they send you may not be strong enough to take out any of the harmful contaminants in the water. Also, most of these bottles of water in Auckland cost a good amount of money. If you aren't going to be drinking water from this type of bottle for a long time, it might not be all that cost-effective to purchase.
Auckland Water Treatment
If you live in the Auckland area and are looking for an Auckland water treatment station, I think it is important that you know where to get what you need. There are quite a few out there, but you want to make sure you pick the right one for your needs. For example, suppose you want a treatment facility that will give you great-tasting clean tap water. In that case, you will not be satisfied with a Whangaparaoa water treatment station. So, before you start looking around, you need to decide exactly what you are looking for in a home water purification system so you can narrow down your choices.
One of the first places you should look at is your city's water treatment plant. If they have a drinking water treatment station in the city, the chances are good that you will find one that will suit your needs. They will also have all of the water filtration equipment you will need and other filtration equipment for making sure your water is pure and clean.
Suppose you do not have access to a city water treatment plant. In that case, you may want to consider getting a private company to install this type of system for you. However, if you have this type of system, you need to have someone with the proper training and knowledge working on it. You need to make sure that your system is installed properly, so you do not have a problem in the future. So, before you get your new drinking water treatment system, you will want to make sure you choose the right filtration system for your needs.

Source of Water in Auckland, New Zealand
Auckland's water is primarily derived from rainfed dams in the Hunua and Waitakere ranges, around 80 percent. And the remaining supply comes from the surface water of the Waikato River. Tour guides have been attracting people to see how incredible the dams look. The beauty of substantial concrete creations supplies the region and what happens when things go wrong. The very first dams were constructed in the Waitakere areas when Auckland's original water sources were drained by a growing population.
The exact proportion supplied from each origin changes daily. It depends on the levels in the storage lakes, projected rainfall, treatment plant capacity, preservation requirements, and the cost of transferring water to the treatment plant.
The estimated price of bottled water
USER SUBMITTED RATINGS
Auckland tap water
Drinking Water Pollution and Inaccessibility

18% Very Low

Water Pollution

42% Moderate

Drinking Water Quality and Accessibility

82% Very High

Water Quality

58% Moderate
The above data is comprised of subjective, user submitted opinions about the water quality and pollution in Auckland, measured on a scale from 0% (lowest) to 100% (highest).
Reminder
Always take extra precautions, the water may be safe to drink when it leaves the sewage treatment plant but it may pick up pollutants during its way to your tap. We advise that you ask locals or hotel staff about the water quality. Also, note that different cities have different water mineral contents.
Current Weather in Auckland
AUCKLAND WEATHER
Some of the Convenience Stores in Auckland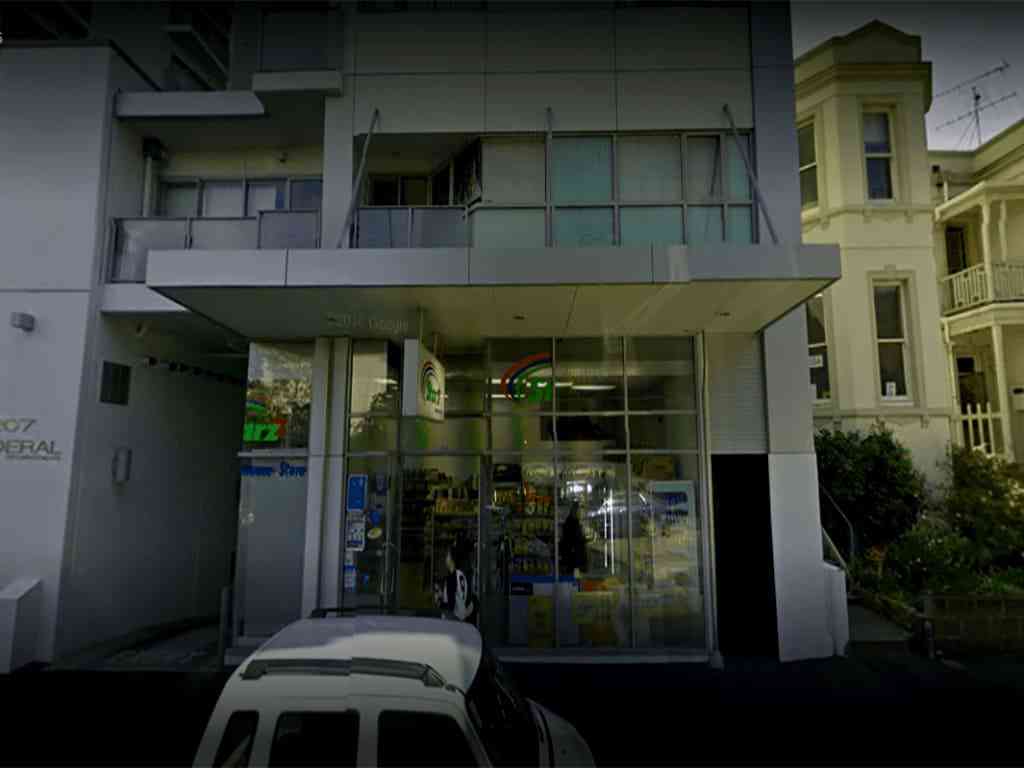 NZ Convenience Store
Starz
City Convenience Store
Pop Inn Dairy
Courthouse Lane Grocer
Buy The Way
City Star
Grafton
OM's Grocery Mart
Forte Convenience
U Convenience Store
Darby Star
24/7 Breaktime
Uni Convenience Store
Break Mart
One Stop
Volt
Estimated Price of Bottled Water
| | | | | |
| --- | --- | --- | --- | --- |
| Volume | NZD | USD | EUR | GBP |
| 1.5-liter | NZ$2.09 | $1.35 | €1.21 | £1.04 |