Our Top Pick
Our Top Product Picks
1
OUR TOP PICK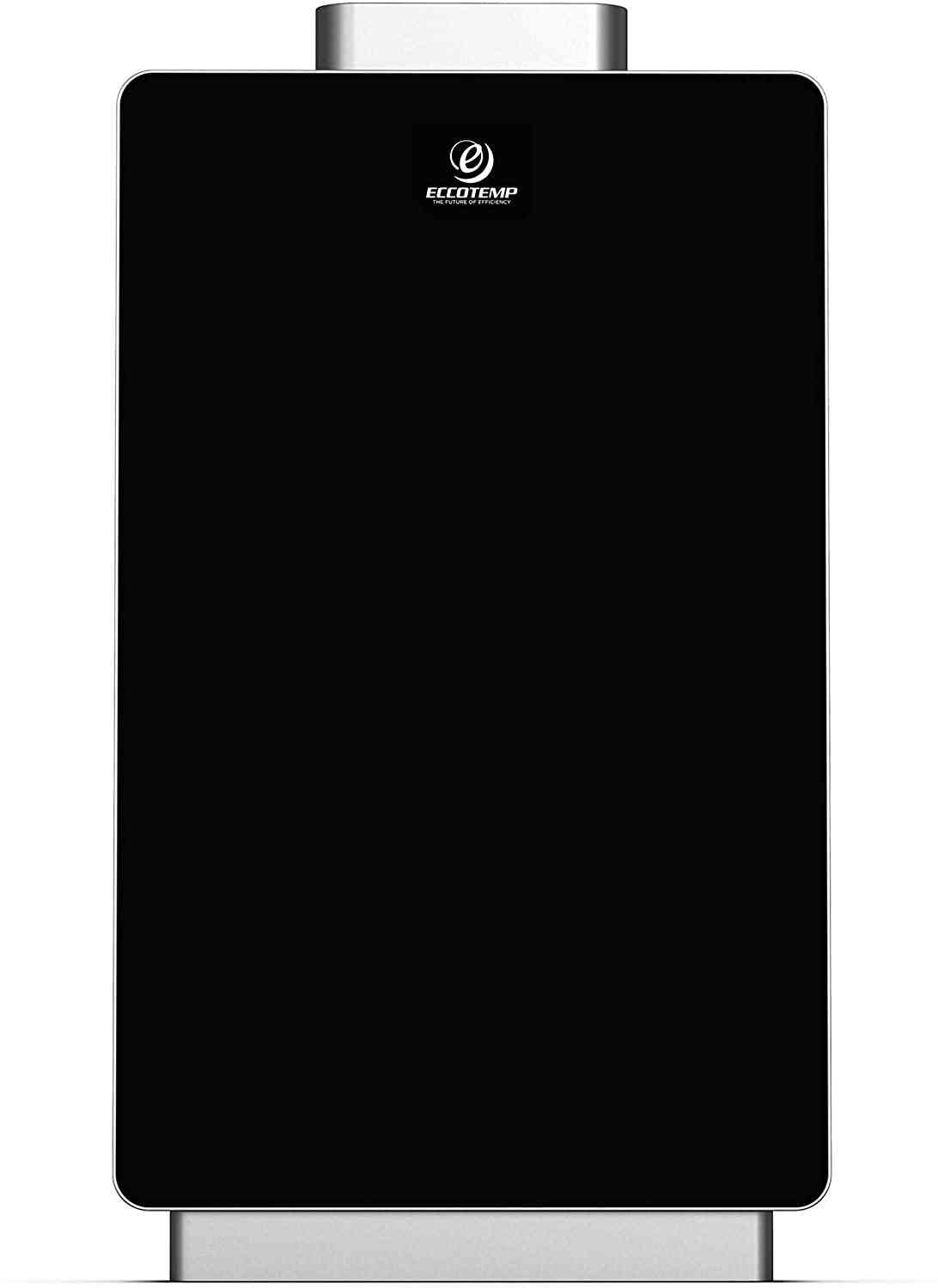 Eccotemp i12-LP Tankless Water Heater
Up next is a whole house propane tankless water heater that works to supply hot water to every faucet of your home. The i12-LP from Eccotemp is an entirely tankless model and is propane-powered. So, you won't have to worry about dealing with high utility bills. At the same time, it also packs advanced features such as an LED control panel.
Check Price at Amazon
Pros
Energy-efficient design

LED display and controls

Includes most required accessories

Advanced design with child-lock
Cons
Low output per minute

Complex installation process
What Could've Been Better?
There are two aspects that we'd like to improve in this model. The first one is the output, which we think should increase from the 4 GPM. The second is that the installation process is a bit tricky, so you might need to spend on professional help.
Why Buy This Product?
1. Compact And Sleek Design
The very first thing that catches anyone's eye about this model is its sleek black look. The front panel has a tempered glass covering, which adds to the aesthetics and lends extra robustness to the product.
Since it's primarily made for small to medium-sized homes, this unit doesn't require much space. In case you're running low on space but still have to install a water heater, this is the ideal choice.
2. Optimal Temperature Range And Flow Rate
Although the flow rate of the i12-LP caps at 4 GPM, which is a lot less than the above water heaters, still it's enough for modest domestic use. Plus, it has a heating capacity of 80,000 BTU per hour, which is sufficient for most users.
If you're operating the device at 3 GPM, you can expect a temperature rise of 35 to 40 degrees Fahrenheit. For a more significant temperature rise of about 77 degrees Fahrenheit, you can operate the heater at 1.5 GPM.
3. Electronic Ignition System
One of the significant aspects of this model is that it doesn't need a pilot light for operation despite being a propane tankless water heater. Instead, it uses an electronic ignition system to power the gas tankless water heater safely. Add to that a safety child lock, and you've got virtually nothing to worry about.
4. Durable And Efficient Construction
Overall, the unit's operation is highly fuel-efficient, and you don't have to worry about spending too much on propane to get this one running. Plus, it also comes with a stainless steel vent kit that provides long-term durability.