−
+
Table of Contents
Can You Drink Tap Water in Long Island?
Yes, tap water is drinkable.
Tap Safe includes data from many publicly available sources, including the WHO (World Health Organization), CDC (Center for Disease Control), and user submitted databases, but unfortunately there's not enough data about Long Island.
To see user submitted ratings of the water quality for New York, see the "User Submitted Ratings" box on this page.
New York City's water supply system provides more than one billion gallons of safe drinking water every day to more than 8.3 million residents of New York City and one million people living in the counties of Westchester, Putnam, Orange, and Ulster. In 2020, we delivered 104 million gallons per day to 74 communities and institutions outside NYC. In all, this system provides nearly half the population of New York State with high-quality drinking water.
New York City gets its drinking water from 19 reservoirs and three controlled lakes spread across a nearly 2,000-square-mile watershed. The watershed is located upstate in portions of the Hudson Valley, and the Catskill Mountains are as far as 125 miles north of the city. New York City's water supply system is comprised of two primary surface water supplies called the Catskill/Delaware and Croton. The city also has a permit to operate a groundwater supply in Southeast Queens, although water from that system has not been delivered to customers in many years.
In 2020, New York City received a blend of drinking water from the Catskill/Delaware and Croton supplies. The Catskill/Delaware provided approximately 96 percent of the water, and approximately 4 percent was supplied by Croton. An estimated 10 percent of the water supply was lost due to distribution system leakage.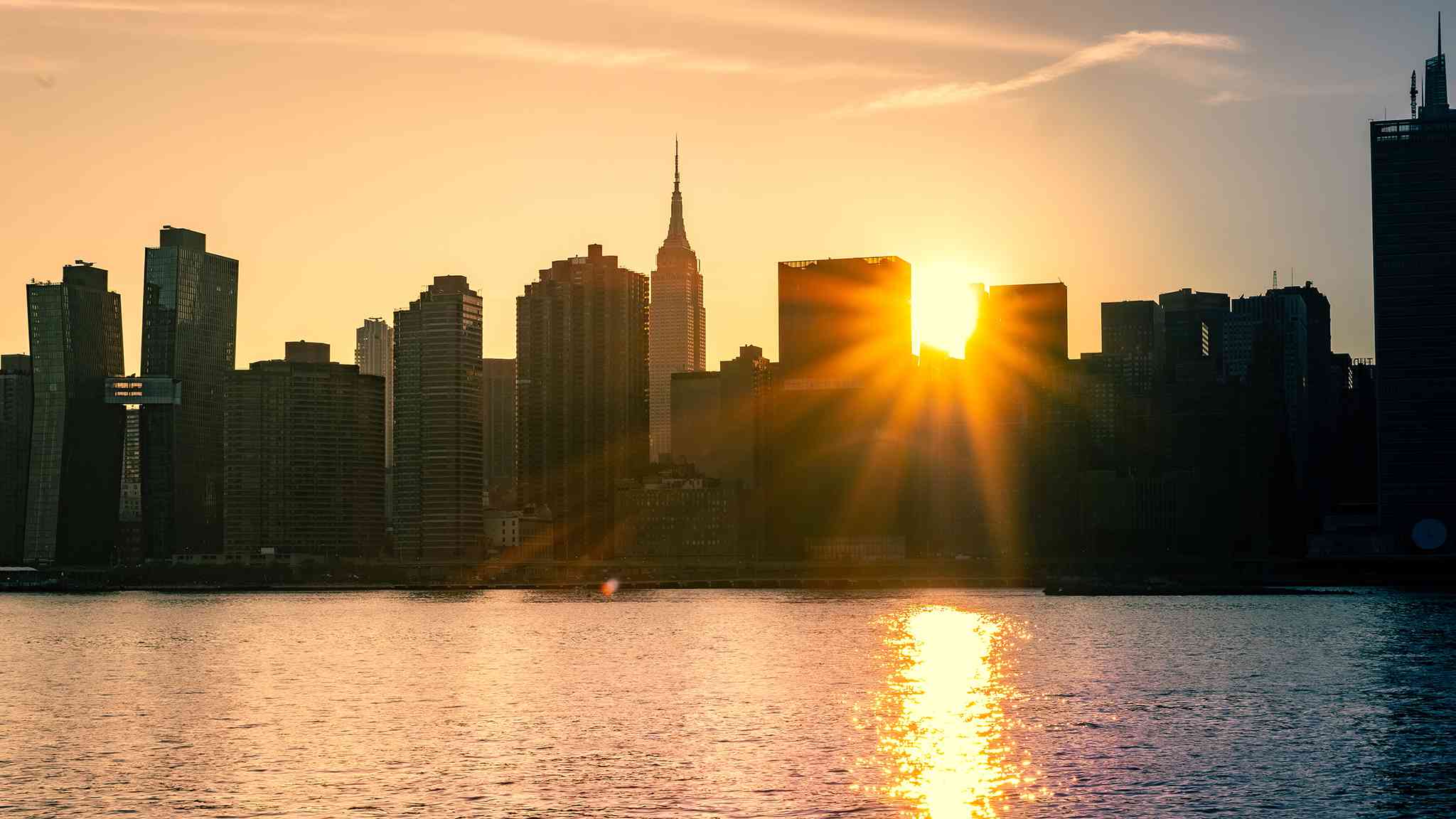 The estimated price of bottled water
USER SUBMITTED RATINGS
Long Island tap water
Drinking Water Pollution and Inaccessibility

18% Very Low

Water Pollution

25% Low

Drinking Water Quality and Accessibility

82% Very High

Water Quality

75% High
The above data is comprised of subjective, user submitted opinions about the water quality and pollution in Long Island, measured on a scale from 0% (lowest) to 100% (highest).
Contaminants
---
New York City System
EWG's drinking water quality report shows results of tests conducted by the water utility and provided to the Environmental Working Group by the New York Department of Health - Bureau of Public Water Supply Protection, as well as information from the U.S. EPA Enforcement and Compliance History database (ECHO). For the latest quarter assessed by the U.S. EPA (January 2021 - March 2021), tap water provided by this water utility was in compliance with federal health-based drinking water standards.
Utility details
Serves:

8958658

Data available:

2012-2017

Data Source:

Surface water

Total:

18
Contaminants That Exceed Guidelines
Bromodichloromethane
Bromoform
Chloroform
Chromium (hexavalent)
Dibromochloromethane
Dichloroacetic acid
Haloacetic acids (HAA5)†
Haloacetic acids (HAA9)†
Total trihalomethanes (TTHMs)†
Trichloroacetic acid
Other Detected Contaminants
1.4-Dioxane
Chlorate
Chromium (total)
Manganese
Monochloroacetic acid
Nitrate
Nitrate and nitrite
Strontium
Reminder
Always take extra precautions, the water may be safe to drink when it leaves the sewage treatment plant but it may pick up pollutants during its way to your tap. We advise that you ask locals or hotel staff about the water quality. Also, note that different cities have different water mineral contents.