−
+
Table of Contents
Can You Drink Tap Water in Honolulu County?
Yes, tap water is drinkable.
Tap Safe includes data from many publicly available sources, including the WHO (World Health Organization), CDC (Center for Disease Control), and user submitted databases, but unfortunately there's not enough data about Honolulu County.
To see user submitted ratings of the water quality for Hawaii, see the "User Submitted Ratings" box on this page.
Yes, it is safe to drink tap water around Hawaii, including in Honolulu. Tap water on the islands is very safe and of the highest quality.
Tap water is processed through treatment plants and is completely safe to drink. There are alerts sent out to in the event of contamination in the main tap, but so far, the alert has never been used. Unless the government issues one these alters, it should always be assumed that the water is safe to consume.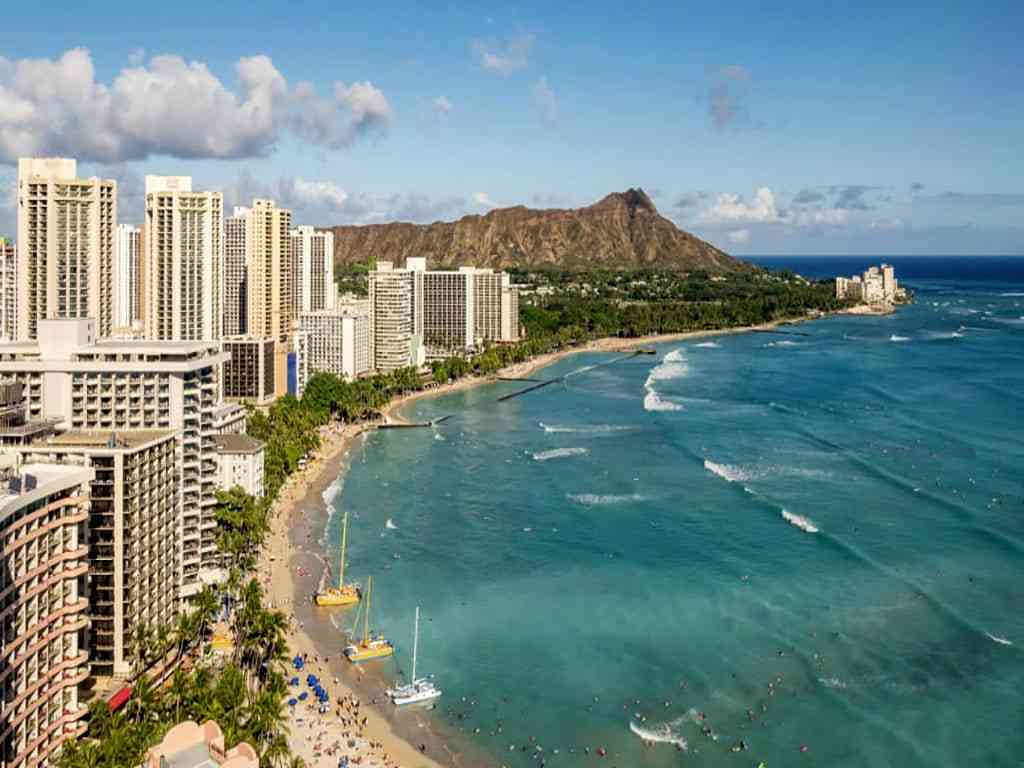 Tap water in Honolulu exceeds all federal and state safe drinking water standards. The tap water regularly monitored by the Honolulu Board of Water Supply to maintain high standards and reassure all residents that their water is safe.
The quality of drinking water in the U.S. governed by the SDWA or Safe Drinking Water Act. The national drinking water quality standard has been set by the EPA or the U.S. Environmental Protection Agency.
The Department of Health ensures that both public and private suppliers of drinking water comply with federal and state standards. The DOH and EPA are continuously monitoring and enforcing these regulations.
Every summer, the Water Quality Report from the Board of Water Supply (BWS) was mailed to all customers. These are also called Consumer Confidence Reports (CCR); these reports contain a wealth of information about water quality across the United States.
Source of Water in Honolulu, Hawaii
Honolulu is located on the island of Oahu and is the island's most populous city. Residents get their freshwater from the island's extensive aquifer systems. These aquifer systems provide most of the tap water used in the city, and this is because surface water is not a reliable source of clean water in Hawaii. The Honolulu Board of Water Supply uses four shafts, twelve tunnels and 84 well stations around the island of Oahu to tap water from the aquifers.
Honolulu Tap Water
The tap water in Honolulu, Hawaii is considered safe to drink. According to Honolulu's Board of Water Supply's (BWS) annual report of 2020, the amounts of contaminants found in Oahu's municipal tap water resources were "fully compliant with the standards for safe drinking water". This is based on the U.S. Environmental Protection Agency's (EPA) national standards for drinking water — in which testing for over 90 chemical, biological, radiological, and mineral elements must be conducted and disclosed annually as per the Safe Drinking Water Act (SDWA) of 1974. This article will break down the sources, water quality, and possible contaminants of the Honolulu tap water supply, as well as provide an advisory for travels to the area. 
General Sources
Honolulu's tap water comes from one of nine water system regions on the island of Oahu, Hawaii. The nine water system regions are administered by the Honolulu Board of Water Supply (BWS), a division of the State of Hawaii Department of Health (DOH). 
The BWS states that Oahu's water starts as rain that has fallen onto the Waianae and Koolau Mountain ranges, formations that are the result of volcanic activity. Once the rain falls onto the ground there, it is filtered through volcanic soil into underground layers of rock called aquifers.
The water that eventually is transported to the Honolulu-Pearl Harbor system is collected from local lakes, wells, streams, rivers, ponds, reservoirs, and springs. The water on the island of Oahu comes from at least 94 water sources and over 145 million gallons of water are delivered a day. 
Because the system contains nine water system regions, it is likely that the Honolulu-Pearl Harbor system only contains water from some of the 94 water sources. This water, however, is treated with chlorine and in some cases with granular activated carbon (GAC). 
The BWS releases individualized reports based on addresses in the Honolulu area. These reports show water sources, levels of regulated and unregulated contaminants, disinfection by-products, chlorine, microbial, lead, and copper levels.
For example, the water at 530 S. King Street, Honolulu (Honolulu City Hall) gets its water from four sources: Halawa Shaft, Kalauao Wells, Kalihi Shaft, and Punanani Wells. Further water information is also available for this specific address in the aforementioned categories. 
Water Quality
The BWS does acknowledge that as the water runs through the ground, it may pick up naturally occurring mineral and radiological elements, as well as human or animal-related chemicals. 
That said, BWS program administrators have noted that biological contaminants are rather rare, due to the filtering action of porous volcanic soil. The chlorine (a bacteria-fighting chemical) added to water in Hawaii, for example, is at 0.15 milligrams a liter, low for a U.S. water system. 
The independent organization the Environmental Working Group (EWG), however, has noted that the tap water in the Honolulu-Windward-Pearl Harbor System contains seven contaminants that exceed their organization's health standards, based on EPA data from 2012 to 2017. 
These contaminants include arsenic, chromium, bromoform, nitrate, nitrite, trichloropropane, and trihalomethanes, which have the potential to cause cancer. EWG has also noted, however, that the process of reverse osmosis can reduce the amount of these contaminants. 
Though BWS maintains that Honolulu tap water adheres to safe drinking water standards, it issues standard EPA drinking water warnings for those with possibly compromised immune systems, like cancer chemotherapy patients, those with HIV/AIDS, organ donors or recipients, infants, and the elderly. 
Those concerned with these particular warnings should call the EPA's Safe Drinking Water Hotline at (800) 426-4791.
Possible Contaminants
There are several possible contaminants in Honolulu's tap water supply, and these come in various chemical, radiological, biological (coliforms), and mineral forms. 
Soil Runoff
Substances like chromium, sodium, nitrates, nitrites, barium, and selenium have all been found in Oahu's tap water supply. These are elements that occur as a result of (for the most part) naturally occurring soil runoff. As of 2017 to 2019, these have been found to be of acceptable levels. 
Coliforms
Possible microcontaminants include bacteria such as E. Coli, Cryptosporidium, and Giardia. It is best to check individual reports for this information, but the incidence of these contaminants is quite low. 
Radioactive Materials
Radioactive materials found in Oahu's tap water supply include radium, radon, uranium, as well as alpha and beta particles. These are naturally occurring ground substances that (as of 2019/2020) have been found to be within acceptable levels.  
Chemical Compounds
Chemical compounds like atrazine, antimony, 1-butanol, carbon tetrachloride, chlorate, chlordane, chlorodifluoromethane, simazine, tetrachloroethylene, trichloroethylene, ethylene dibromide, dieldrin, and dibromochloropropane (among others) have been found in Oahu's tap water. 
These chemicals were found to be within acceptable levels. They do not necessarily reflect the contents of Honolulu's tap water, however, and individuals are encouraged to check individual reports for the particular contents of an address' tap water. 
Minerals
Minerals detected in Oahu's drinking water include boron, vanadium, manganese, and sulfates. They were found to be within acceptable levels. 
Lead and Copper
Lead and copper have been detected in Oahu's drinking water supply, albeit at very low, but acceptable levels. The BWS notes that these elements are more likely a result of local pipe system conditions than the entire system.
For this reason, looking up individual reports regarding lead and copper in Honolulu tap water or consulting the EPA's Basic Information About Lead website is recommended. 
Advisory For Travelers
Travelers to Honolulu — especially those with potentially compromised immune systems — are advised by BWS to follow the advice of their healthcare providers. They are also encouraged to call the EPA's Safe Drinking Water Hotline at (800) 426-4791. 
Those concerned with microbial contaminants (like cryptosporidium) can call the EPA's Safe Drinking Water Hotline or the Hawaii Department of Health (DOH) at (808) 586-4258.
Travelers can look up the tap water quality for individual Honolulu addresses in the BWS's "Find Your Report" system. 
Independent groups have noted the effectiveness of reverse osmosis treatments on drinking water in Honolulu. That said, travelers are encouraged to familiarize themselves with EPA's drinking water requirements page, at https://www.epa.gov/dwreginfo.
Other Sources: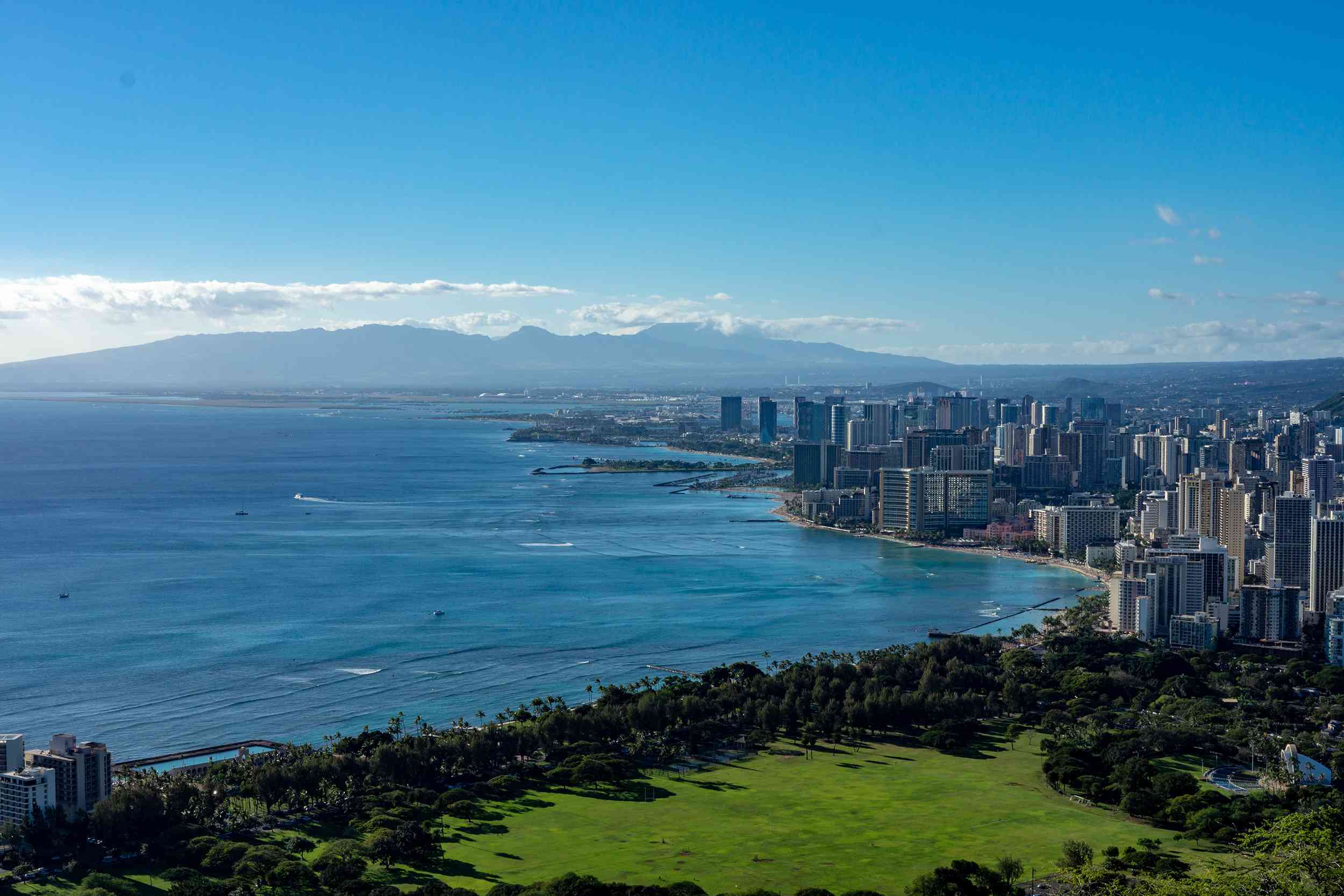 The estimated price of bottled water
USER SUBMITTED RATINGS
Honolulu County tap water
Drinking Water Pollution and Inaccessibility

24% Low

Water Pollution

41% Moderate

Drinking Water Quality and Accessibility

76% High

Water Quality

59% Moderate
The above data is comprised of subjective, user submitted opinions about the water quality and pollution in Honolulu County, measured on a scale from 0% (lowest) to 100% (highest).
Contaminants
---
Wahiawa
EWG's drinking water quality report shows results of tests conducted by the water utility and provided to the Environmental Working Group by the Hawaii Department of Health, as well as information from the U.S. EPA Enforcement and Compliance History database (ECHO). For the latest quarter assessed by the U.S. EPA (January 2019 - March 2019), tap water provided by this water utility was in compliance with federal health-based drinking water standards.
Utility details
Serves:

24798

Data available:

2012-2017

Data Source:

Groundwater

Total:

14
Contaminants That Exceed Guidelines
1%2C2%2C3-Trichloropropane
Chromium (hexavalent)
Nitrate
Nitrate and nitrite
Tetrachloroethylene (perchloroethylene)
Total trihalomethanes (TTHMs)
Other Detected Contaminants
1%2C2-Dibromo-3-chloropropane (DBCP)
Barium
Bromoform
Chlorodifluoromethane
Dibromochloromethane
Fluoride
Strontium
Vanadium
Reminder
Always take extra precautions, the water may be safe to drink when it leaves the sewage treatment plant but it may pick up pollutants during its way to your tap. We advise that you ask locals or hotel staff about the water quality. Also, note that different cities have different water mineral contents.
Sources and Resources
Sources Cited
Additional Resources
Current Weather in Honolulu
HONOLULU WEATHER
Some of the Convenience Stores in Honolulu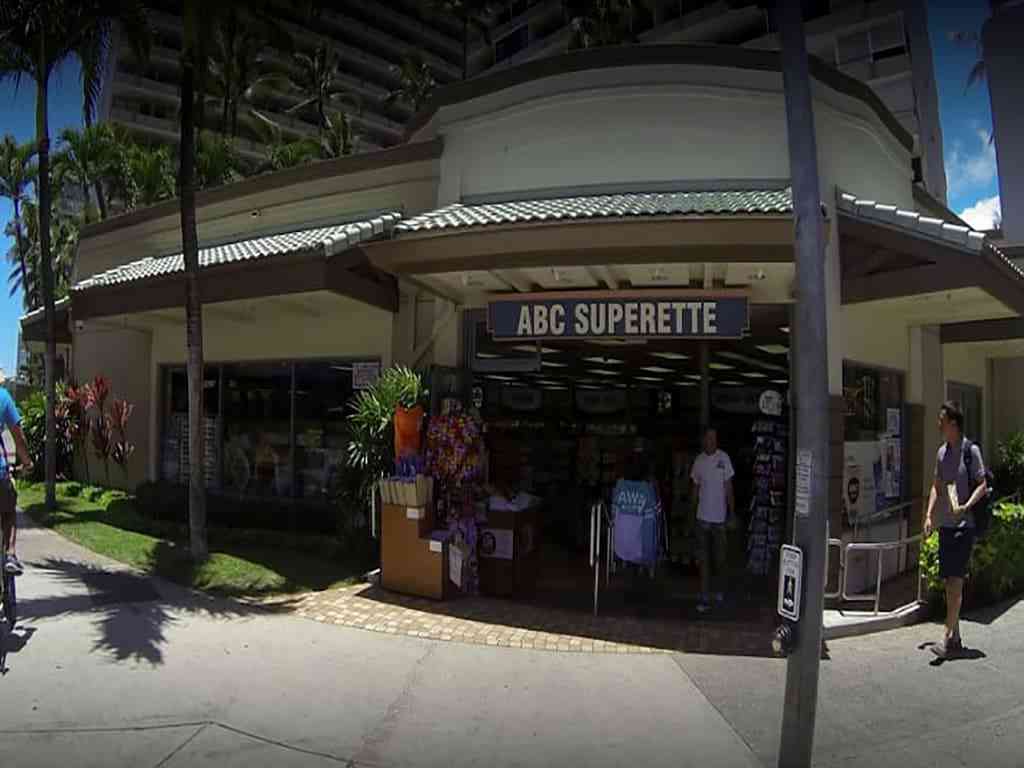 ABC Superette
Russell's Convenience
Grab N Go
LAWSON STATION SHERATON
Coco Cove Center of Waikiki
Whalers General Store
Holoholo Market
Bin's Convenience Store
7-Eleven
Estimated Price of Bottled Water
| | | | |
| --- | --- | --- | --- |
| Volume | USD | EUR | GBP |
| 1.5-liter | $2.20 | €2.00 | £1.78 |