−
+
Table of Contents
Can You Drink Tap Water in Worcester?
Yes, Worcester's tap water is generally considered safe to drink as Worcester has no active health based violations of the Safe Drinking Water Act (SDWA) that we are aware of. Other factors such as lead piping in a home, or low levels of pollutants on immunocompromised individuals, should also be considered, however. To find more recent info we might have, you can check out our boil water notice page, the city's water provider website, or Worcester's local Twitter account.
According the EPA's ECHO database, from April 30, 2019 to June 30, 2022, Worcester's water utility, Worcester Dpwp, Water Supply Division, had 0 violations of the Safe Drinking Water Act. For more details on the violations, please see our violation history section below. This assessment is based on the Worcester Dpwp, Water Supply Division water system, other water systems in the city may have different results.
While tap water that meets the EPA health guidelines generally won't make you sick to your stomach, it can still contain regulated and unregulated contaminants present in trace amounts that could potentially cause health issues over the long-run. These trace contaminants may also impact immunocompromised and vulnerable individuals.
The EPA is reviewing if it's current regulations around pollutant levels in tap water are strict enough, and the health dangers posed by unregulated pollutants, like PFAS.
Water Quality Report for Worcester Tap Water
The most recent publicly available numbers for measured contaminant levels in Worcester tap water are in its 2020 Water Quality Report. As you can see, there are levels which the EPA considers to be acceptable, but being below the maximum allowable level doesn't necessarily mean the water is healthy.
Lead in tap water, for example, is currently allowed at up to 15ppb by the EPA, but it has set the ideal goal for lead at zero. This highlights how meeting EPA standards doesn't necessarily mean local tap water is healthy.
EPA regulations continue to change as it evaluates the long term impacts of chemicals and updates drinking water acceptable levels. The rules around arsenic, as well as, lead and copper are currently being re-evaluated.
There are also a number of "emerging" contaminants that are not currently. For example, PFAS (Per- and polyfluoroalkyl substances), for which the EPA has issued a health advisory. PFAS are called "forever chemicals" since they tend not to break down in the environment or the human body and can accumulate over time.
We recommend looking at the contaminants present in Worcester's water quality reports, or getting your home's tap water tested to see if you should be filtering your water.
Worcester Tap Water Safe Drinking Water Act Violation History - Prior 10 Years
Below is a ten year history of violations for the water system named Worcester Dpwp, Water Supply Division for Worcester in Massachusetts. For more details please see the "What do these Violations Mean?" section below.
Is there Lead in Worcester Water?
Based on the EPA's ECHO Database, 90% of the samples taken from the Worcester water system, Worcester Dpwp, Water Supply Division, between sample start date and sample end date, were at or below, 0.003 mg/L of lead in Worcester water. This is 20.0% of the 0.015 mg/L action level. This means 10% of the samples taken from Worcester contained more lead.
While Worcester water testing may have found 0.003 mg/L of lead in its water, that does not mean your water source has the same amount. The amount of lead in water in a city can vary greatly from neighborhood to neighborhood, or even building to building. Many buildings, particularly older ones, have lead pipes or service lines which can be a source of contamination. To find out if your home has lead, we recommend getting you water tested.
No amount of lead in water is healthy, only less dangerous. As lead accumulates in our bodies over time, even exposure to relatively small amounts can have negative health effects. For more information, please check out our Lead FAQ page.
Are there PFAS in Worcester Tap Water?
Currently, testing tap water for PFAS isn't mandated on a national level. We do have a list of military bases where there have been suspected or confirmed leaks. There appears to be at least one military base - Fort Devens - near Worcester with suspected leaks.
With many potential sources of PFAS in tap water across the US, the best information we currently have about which cities have PFAS in their water is this ewg map, which you can check to see if Worcester has been evaluated for yet.
Our stance is better safe than sorry, and that it makes sense to try to purify the tap water just in case.
What do these Violations Mean?
Safe Drinking Water Act Violations categories split into two groups, health based, and non-health based. Generally, health based violations are more serious, though non-health based violations can also be cause for concern.
Health Based Violations
Maximum contaminant levels (MCLs) - maximum allowed contaminant level was exceeded.
Maximum residual disinfectant levels (MRDLs) - maximum allowed disinfectant level was exceeded.
Other violations (Other) - the exact required process to reduce the amounts of contaminants in drinking water was not followed.
Non-Health Based Violations
Monitoring and reporting violations (MR, MON) - failure to conduct the required regular monitoring of drinking water quality, and/or to submit monitoring results on time.
Public notice violations (Other) - failure to immediately alert consumers if there is a serious problem with their drinking water that may pose a risk to public health.
Other violations (Other) - miscellaneous violations, such as failure to issue annual consumer confidence reports or maintain required records.
SDWA Table Key
Field
Description
Compliance Period
Dates of the compliance period.
Status
Current status of the violation.

Resolved - The violation has at least one resolving enforcement action. In SDWIS, this indicates that either the system has returned to compliance from the violation, the rule that was violated was no longer applicable, or no further action was needed.
Archived - The violation is not Resolved, but is more than five years past its compliance period end date. In keeping with the Enforcement Response Policy, the violation no longer contributes to the public water system's overall compliance status. Unresolved violations are also marked as Archived when a system ceases operations (becomes inactive).
Addressed - The violation is not Resolved or Archived, and is addressed by one or more formal enforcement actions.
Unaddressed - The violation is not Resolved or Archived, and has not been addressed by formal enforcement.

show details

Health-Based?
Whether the violation is health based.
Category Code

The category of violation that is reported.

TT - Treatment Technique Violation
MRDL - Maximum Residual Disinfectant Level
Other - Other Violation
MCL - Maximum Contaminant Level Violation
MR - Monitoring and Reporting
MON - Monitoring Violation
RPT - Reporting Violation

show details

Code
A full description of violation codes can be accessed in the SDWA_REF_CODE_VALUES (CSV) table.
Contaminant Code
A code value that represents a contaminant for which a public water system has incurred a violation of a primary drinking water regulation.
Rule Code
Code for a National Drinking Water rule.

110 - Total Coliform Rule
121 - Surface Water Treatment Rule
122 - Long Term 1 Enhanced Surface Water Treatment Rule
123 - Long Term 2 Enhanced Surface Water Treatment Rule
130 - Filter Backwash Rule
140 - Ground Water Rule
210 - Stage 1 Disinfectants and Disinfection Byproducts Rule
220 - Stage 2 Disinfectants and Disinfection Byproducts Rule
230 - Total Trihalomethanes
310 - Volatile Organic Chemicals
331 - Nitrates
332 - Arsenic
333 - Inorganic Chemicals
320 - Synthetic Organic Chemicals
340 - Radionuclides
350 - Lead and Copper Rule
410 - Public Notice Rule
420 - Consumer Confidence Rule
430 - Miscellaneous
500 - Not Regulated
111 - Revised Total Coliform Rule

show details

Rule Group Code
Code that uniquely identifies a rule group.

120 - Surface Water Treatment Rules
130 - Filter Backwash Rule
140 - Groundwater Rule
210 - Stage 1 Disinfectants and Disinfection Byproducts Rule
220 - Stage 2 Disinfectants and Disinfection Byproducts Rule
230 - Total Trihalomethanes
310 - Volatile Organic Chemicals
320 - Synthetic Organic Chemicals
330 - Inorganic Chemicals
340 - Radionuclides
350 - Lead and Copper Rule
400 - Other
500 - Not Regulated
110 - Total Coliform Rules
410 - Public Notice Rule
420 - Consumer Confidence Rule
430 - Miscellaneous

show details

Rule Family Code
Code for rule family.

100 - Microbials
200 - Disinfectants and Disinfection Byproducts Rule
300 - Chemicals
400 - Other
500 - Not Regulated

show details
For more clarification please visit the EPA's data dictionary.
Worcester Water - Frequently Asked Questions
HOW DO I CONTACT WORCESTER CUSTOMER SERVICE?
To contact customer service for the Worcester water provider, Worcester Dpwp, Water Supply Division, please use the information below.
By Mail:
18 EAST WORCESTER ST
WORCESTER, MA, 01604
HOW TO PAY BILL FOR WORCESTER DPWP, WATER SUPPLY DIVISION
HOW TO START & STOP WORCESTER WATER SERVICE
Starting Your Service
Moving to a new house or apartment in Worcester means you will often need to put the water in your name with Worcester Dpwp, Water Supply Division. In order to put the water in your name, please click the link to the start service form below. Start service requests for water bills typically take two business days.
Want to create a new account?
Leaving your house or apartment in Worcester means you will likely need to take your name off of the water bill with Worcester Dpwp, Water Supply Division. In order to take your name off the water bill, please click the link to the stop service form below. Stop service for water bills requests typically take two business days.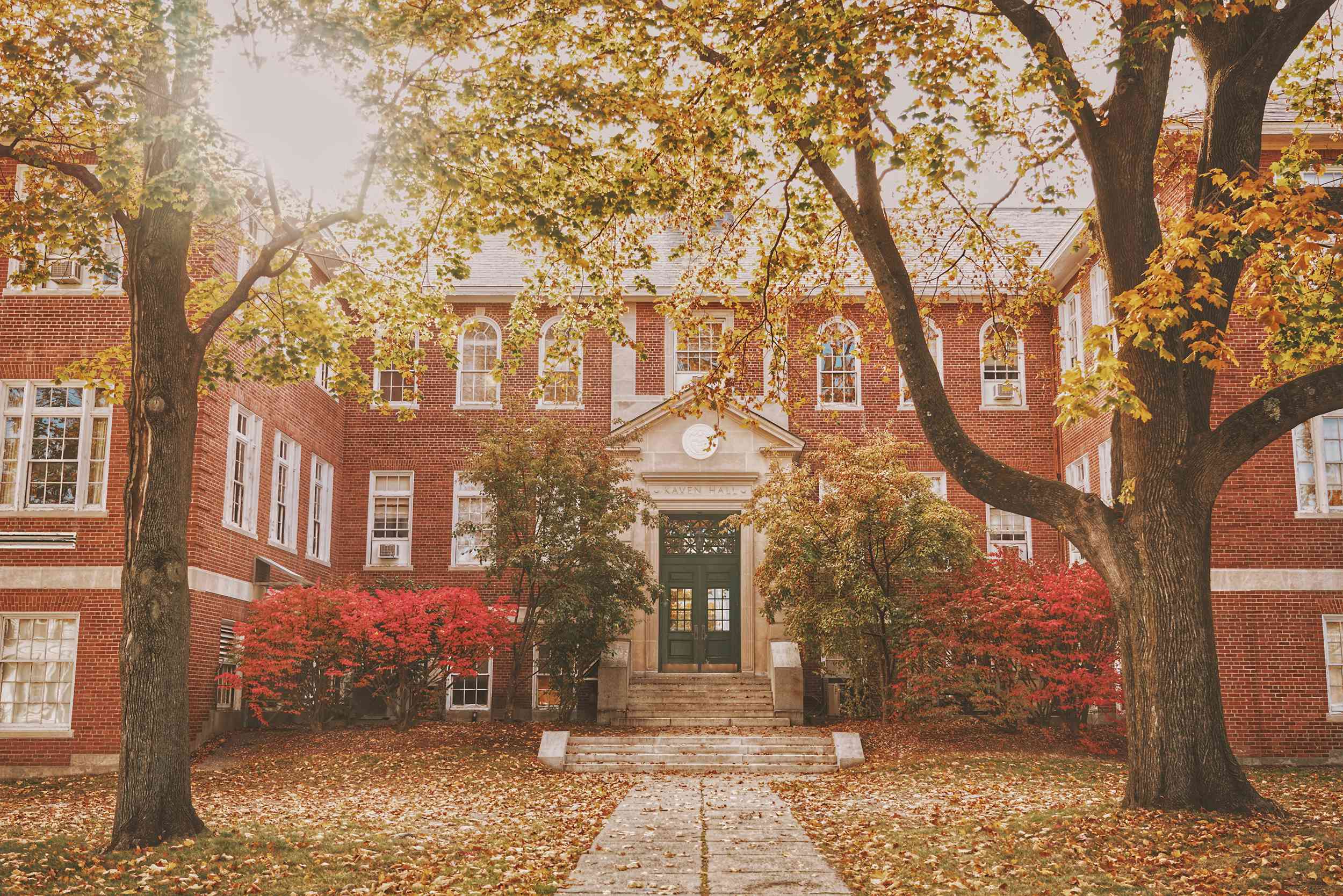 The estimated price of bottled water
USER SUBMITTED RATINGS
Worcester tap water
Drinking Water Pollution and Inaccessibility

13% Very Low

Water Pollution

75% High

Drinking Water Quality and Accessibility

88% Very High

Water Quality

25% Low
The above data is comprised of subjective, user submitted opinions about the water quality and pollution in Worcester, measured on a scale from 0% (lowest) to 100% (highest).
Contaminants
---
Worcester Department of Public Works
EWG's drinking water quality report shows results of tests conducted by the water utility and provided to the Environmental Working Group by the Massachusetts Department of Environmental Protection, as well as information from the U.S. EPA Enforcement and Compliance History database (ECHO). For the latest quarter assessed by the U.S. EPA (January 2019 - March 2019), tap water provided by this water utility was in compliance with federal health-based drinking water standards.
Utility details
Serves:

181045

Data available:

2012-2017

Data Source:

Surface water

Total:

22
Contaminants That Exceed Guidelines
Bromodichloromethane
Chloroform
Chromium (hexavalent)
Dibromochloromethane
Dichloroacetic acid
Radium%2C combined (-226 & -228)
Total trihalomethanes (TTHMs)
Trichloroacetic acid
Other Detected Contaminants
Barium
Chromium (total)
Dibromoacetic acid
Dichloromethane (methylene chloride)
Fluoride
Haloacetic acids (HAA5)
Manganese
Monobromoacetic acid
Monochloroacetic acid
Monochlorobenzene (chlorobenzene)
Nitrate
o-Dichlorobenzene
p-Dichlorobenzene
Strontium
Reminder
Always take extra precautions, the water may be safe to drink when it leaves the sewage treatment plant but it may pick up pollutants during its way to your tap. We advise that you ask locals or hotel staff about the water quality. Also, note that different cities have different water mineral contents.
Sources and Resources
Sources Cited
Additional Resources
Worcester Tap Water
There are two towns in Worcester, Massachusetts, and these towns have been excellent hosts to the television show "CSI." Some residents of Worcester have a problem with the local municipal water treatment plant. They are upset that a town that they consider their home is harming their family's health. This is all because of a problem that began with low levels of certain elements in the local water. Once these elements are fixed, this town will benefit because it means better tap water for everyone.
The average person would think that all would be well in the area once the town fixed the issue. Unfortunately, this is not the case. When people return to their homes, they find that the odor has returned, and the metals that caused the smell have been found in every part of the tap water. People are in such despair. They are considering moving out of the area altogether.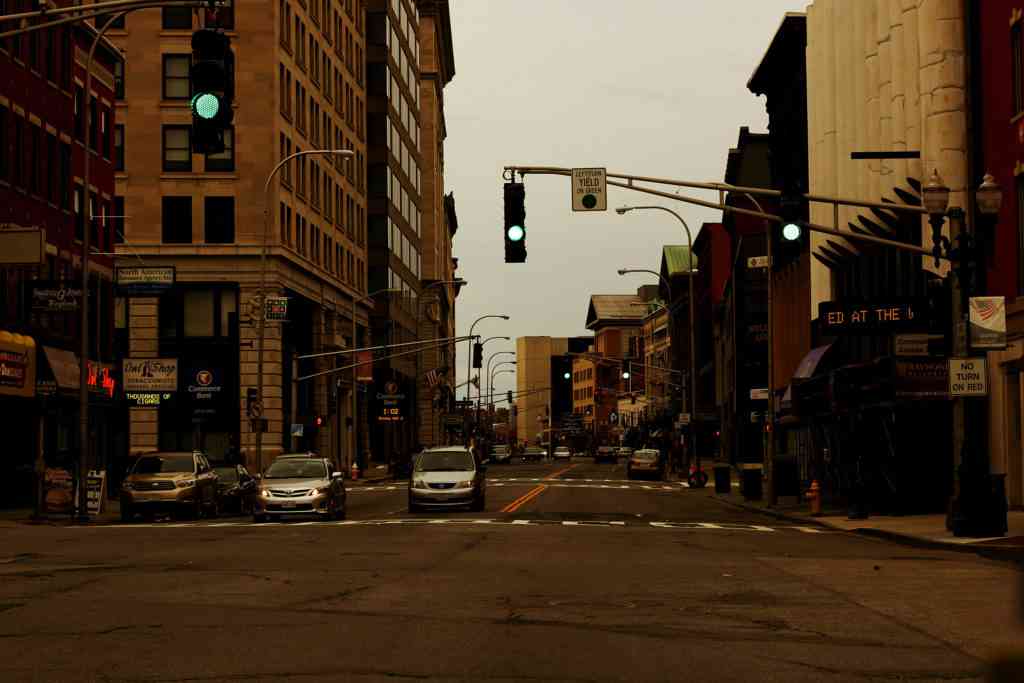 If you want to know if your water treatment facility is working correctly, you can check the water report that comes in every month. If there are any problems with your local water supply, you should immediately call your water company and have your water tested. In the meantime, you can follow the advice of those that have written information about the various contaminants found in tap water. There is no need to live a lifetime of discomfort from the poor quality water available in many areas.
Worcester Drinking Water
While searching for the best water supply in Massachusetts, you will undoubtedly come across websites and articles promoting a free sample of Worcester's drinking water. It is difficult to argue with the notion that our environment is highly influenced by industrial pollution. Still, one could also say that we don't need additional toxins in our bodies to help us feel and look good. If you live in one of Massachusetts's cities with the highest concentrations of heavy industry and poverty that can be found in the entire state, maybe you should consider giving a free sample of your city's water a try.
Several different contaminants are believed to increase the average lifespan for people living in Worcester, Massachusetts. The drinking water from this area is thought to contain high chlorine levels because it is located close to two major sewage treatment plants. In addition to this, there are high levels of pharmaceutical drugs found in the water and naturally occurring elements such as sulfur and copper. These harmful elements can affect the human body and children's health, particularly those who are very young. Studies have shown that a significant correlation has been established between poor health among children and the amount of water they receive every day.
In conclusion, drinking water in Worcester is not necessarily the best option for anyone to take. This is especially true if you live in one of the areas that are located within the Worcester city limits. Even though some of the chemicals present in the water are known to be dangerous to humans' health, it would still be preferable for you to invest in a water purifier that will eliminate all of these toxins from your water. The majority of Massachusetts cities have decided to implement such units into their water lines as they have realized that it is a much better investment in the long run than continue to pay high fees for bottled water and suffer through polluted water.
Worcester Water Quality Report
Have you ever heard about the Worcester, Massachusetts water quality report? It's a report that gives the city an overall look at how well the water is tested, monitored, and analyzed throughout the entire city of Worcester. This is used as a basis on how to take care of the environment better and protect people from harmful contaminants that come from all sorts of natural resources that are found in the area.
Three primary agencies administer this report. They are the city of Worcester, the Department of Environmental Protection, and the Department of Health. All three of these departments share jurisdiction over the general mayor of the city of Worcester. Every year, these three governing bodies issue a water quality report that gives the city an overall evaluation of how well the city's various systems are performing.
The report is made available to the public on the city website. This is done to view it and make comments on the areas where they think the water quality report is lacking or excelling. These comments can be forwarded to the concerned offices, analyzing the statements and making any necessary changes to the report they need. The water quality report's goal is to provide a city with as much information as they can so that they can have as much insight into what goes on in the water system as possible.
Worcester Water Treatment
If a water treatment plant services you, you should be aware that a few different options are available. The most popular is chlorine, but many people are now moving towards chemical ionization. Many people are now turning to a Worcester, Massachusetts water treatment system for their drinking water because it is the safest, cleanest water available. Water ionization removes any pollutants, which makes it the most effective way to treat your tap water. It also kills any bacteria or viruses that could contaminate your water.
Many towns and cities across the United States are turning to this type of treatment because they know the results that can be produced. The water tastes better, it's much easier to keep track of where your water came from, and you don't have to worry about the damage caused by cleaning the pipes. Ionized water can be stored at a remote location, so if a natural disaster were to happen, you wouldn't have to worry about the pipes being ruined. Also, if you were to run out of water in a storm, you could rely on a system that can pump water into your home instead of running to the closest supply point.
There are many benefits to choosing a system like this. You can get rid of any harmful toxins, and you can enjoy drinking some delicious tasting water. You will probably notice an improvement in the appearance of your hair and skin. You won't have to worry about run-offs or cloudy glasses anymore. Now is a great time to upgrade your water treatment facilities, and if a treatment plant services you, you should look into getting one of the new products that have become available. They are much more affordable than the older systems that you may have.
Worcester Bottled Water
If you live in Worcester, Massachusetts, you may not have realized it, but there is a place where you can get excellent quality tap water. This is not like the old places where you could only purchase bottled water because that is the only way to keep your water pure. Some distributors will give you tap water regularly, which is an excellent source of nourishment for you and your family. However, since there are many different options available, you will need to know what some of your options are to make the best choice possible. If you live in Worcester, you will know that this is a possibility, and this may be precisely what you were looking for.
One of the best ways to ensure that the water you drink is clean and pure is by purchasing a home water filter that will remove any unwanted chemicals from your tap water. You can easily find several different types of these filters in various stores, which is worth investigating. It is also essential to check with your local zoning authority because some places do not allow you to put in your home's filter systems if it does not meet the code. If you find a home water purifier that meets the code, you will want to consider using it.
Getting tap water regularly is undoubtedly essential for your health, and if you have a good quality water purifier, you will be much better off than if you didn't have one. Also, it is excellent if you live in a location where there is not a lot of pollution or other harmful contaminants in the air. Therefore, it is vital to ensure that you do everything you can to ensure that the water you drink is of good quality. If you live in a rural area, you may find that you will have more of a selection to choose from, and this may be just what you were looking for. If you live in a city, you may find that it is not as easy to find a good quality product because not many distributors distribute local water through the city.
Worcester Water Supply
There are three leading water distribution companies in Worcester, which provide clean, filtered water to residents. They are the Department of Energy's Blue Mass Water Supply System, the Department of Water and Power's Department of Natural Resources, and the Department of Public Health. The first two companies control the amount of distributed wastewater, while the third carries the water itself. This is an excellent system that ensures the safety of each resident in the city. Waterborne diseases can be transmitted by using unsafe and unclean drinking water supplies. They were using a public water system. People are informed and can make responsible choices for their water supply.
If you live in Worcester, you can access the same excellent water supply that the entire city of Boston offers. This makes it easy for anyone to collect their supply of clean water at home. The Department of Natural Resources works with landowners and municipalities to take care of their groundwater resources and ensure that they are protected. Any damage to the underground aquifers can cause serious harm to the community as a whole. By installing a home water purification system, anyone in the city can be assured that they are doing everything they can to ensure that they are protecting this valuable resource.
The Department of Water and Power has long been plagued with outages, but they constantly improve their systems and guarantee that everyone can have access to clean, filtered water. When it comes to the natural disasters that plague the area, this resource should be one of the most reliable areas. Residents are encouraged to protect their families and property by subscribing to a department's water supply contract. The amount of water allowed in one day is based on a formula, but the amount of water allowed should never exceed 1 billion gallons. It is a heavy penalty for non-payment of this fine, which could cause fines to become doubled or even tripled. It is also a violation to carry more than one water purification system on a person's person at any given time.
Water in Worcester
Water in Worcester, Massachusetts, is one of the hottest issues lately because it faces an enormous amount of drought. Worcester has a large amount of Central Massachusetts and the city of Framingham, but in the latter area, the water table has been rapidly decreasing. This means that water companies have to take water from wells on private land and use it for their customers in a growing crisis.
There are quite a several options available. The Massachusetts Department of Energy regulates companies that the state has approved to deliver water. They are required to treat all the water they discharge before giving it to the customers. The water must also be tested for bacteria every three months and be inspected for leaks, rust, and other problems.
Some towns have decided to defy the state order and install a pressure system that forces all water through a one-mile-long pipeline. So far, this has proved less effective. A pressure system would cause the water to go through the same pipes that feed the city's water supply, which has proven disastrous for some towns that used this method. Currently, the water in Worcester, Massachusetts, is being delivered from four different water companies. It will probably take a few years to get the problem fixed, so why not turn to water conservation?
Worcester Surface Water
It seems like everyone is talking about the upcoming battle overregulated surface water in Worcester, Massachusetts. Since the last major drought in 2021, state officials have struggled to balance agricultural and residential needs while protecting the environment. As the debates rage on Beacon Hill over how much water the public should pay for, some wonder if it is time for the legislature to step in and regulate this once-commonly used resource. "We are just not getting the information we need to make wise decisions regarding our surface water," says Rep. Rosa DeLauro (D Worcester), chair of the House Ways and Means Committee. "The courts have ruled that the groundwater loss is not responsible for federal funding, and the legislature needs to take a look at these decisions and their impact on the budget." Lawmakers seem unconvinced by the argument that farmers need to pay for water and say that they are mainly concerned with ensuring the general public's safety.
"There is no relationship between the surface water and the general obligation bond," said Majority Leader Robert Adams (R Worcester). "The water bond is strictly limited to projects that benefit the bond holders." Opponents argue that the court has the right to order the drainage of rivers and creeks because of the dangers of running dry, especially for children and pet animals. Some worry that the courts will order Lake Worcester's draining, which supplies 4.5 million pounds of drinking water for the city.
Although the debate continues, both sides have enough ammunition to go the distance. Environmental groups and local officials have pointed out that in the past two decades, the city has drained more than three-fourths of the Charles River stream. The city has also repeatedly reclaimed water from wells on properties it owns. In all, experts estimate that more than three-fourths of the city's surface water is lost through leaky pipes. No one is exactly sure what to do about it, but some cities have already made moves to change their ways.